The Kate Bush Fan Podcast – Listen here!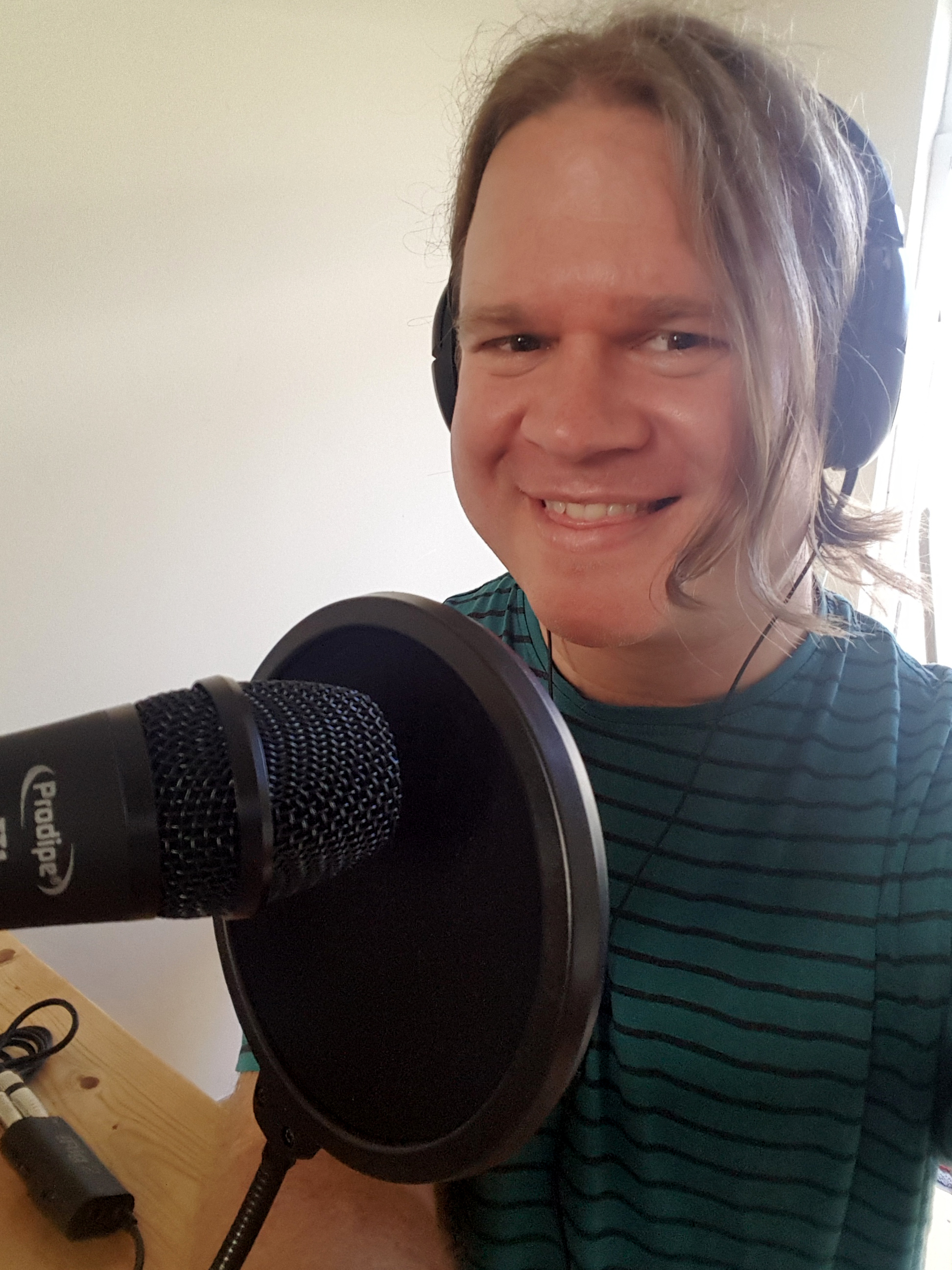 You can subscribe to the Kate Bush Fan Podcast on iTunes or on any podcast app you happen to use, such as Stitcher or Tunein or listen below on Soundcloud.
The RSS feed for the podcast can be found here. Email us at podcast@katebushnews.com
---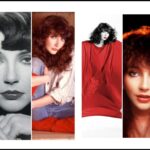 Episode 60 – Bush Telegraph – Gered Mankowitz Interview!
Darrell interviews Gered Mankowitz, the prolific Rock and Roll photographer who has worked with Kate, as well as other music legends – The Rolling Stones, Jimi Hendrix and Marianne Faithfull, to name only a few. This is a deep dive into how Gered started his career (thanks in part to actor/comedian Peter Sellers!) and how he eventually worked with Kate on the iconic photos from The Kick Inside and Lionheart era.
---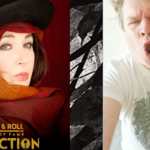 Episode 59 – Kate inducted into Rock and Roll Hall (and news round up!)
With the announcement that Kate has finally been inducted into the Rock and Roll Hall of Fame, we catch up on this news and other recent exciting developments in the world of Kate Bush music – including her Fish People rebrand and new partnership with The state51 Conspiracy plus Seán discusses the new paperback edition of How To Be Invisible, Kate's recent award nominations and we also remember the late guitarist, the brilliant Ian Bairnson.    
---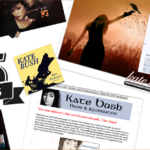 Episode 58 – Katebushnews.com turns 25 years old!
In January this year the katebushnews.com website turned 25 years old! In this episode of The Kate Bush Fan Podcast Seán celebrates this hard-to-believe milestone by asking some fan friends to cherry-pick their choice of news stories, both obscure and momentous, from the site archives which date back to 1998! An enjoyable, eclectic chat with guests Dave Cross, Paul Thomas and Darrell Babidge! [Links to the archive news items selected]
---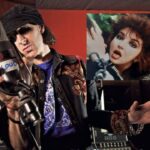 Episode 57 -Bush Telegraph – The Dreaming – Part 3!
Darrell chats with Nick Launay, Kate's prolific engineer at Townhouse Studios. His collaboration with Kate created a synergy of ideas that ended up on this iconic album. We get an expanded view of how these almost operatic tracks were produced, including more details of the title track. We also get to hear how 'Lord Of The Reedy River' was recorded next to a dank pool under the studio floorboards. And if that doesn't whet your appetite, which we're sure it will, find out who Kate nearly recorded a duet with. Thanks again to Nick Launay, also known for his work with other great artists such as Nick Cave, Public Image Ltd., Lou Reed, Talking Heads and Arcade Fire.
---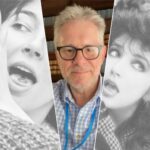 Episode 56 -Bush Telegraph – The Dreaming – Part 2!
Darrell and Paul continue to discuss Kate's fourth album The Dreaming, in their second instalment celebrating the 40th anniversary of this iconic album. As school friends, they bought the album on the day of its release, and the next day met Kate at the album signing in London. We hear more snippets of their experiences in 1982, but the major part of this podcast is Darrell's interview with Teri Reed, senior engineer at Odyssey Studios. Teri talks about his collaboration with Kate, as Odyssey was one of the studios she used for The Dreaming. We find out, not surprisingly, what a generous and warm colleague she was, as well as the extraordinary levels she went to, to get the right sound for a track. 
---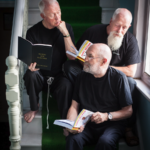 Episode 55 – A Conversation with John Carder Bush Part 2!
In the second part of Seán's conversation with Kate's brother, John Carder Bush, he talks about his involvement in Kate's career, the 1979 tour, his famous video set and album/single cover photographs, the poetry books, novels and photo books he has published, his collaborations with Vivienne Chandler, his involvement in the Japanese martial art of Kyudo, the re-grouping of the Salatticum Poets in the 21st century, his return to the Jig of Life narration for Before the Dawn – and a lot more!
---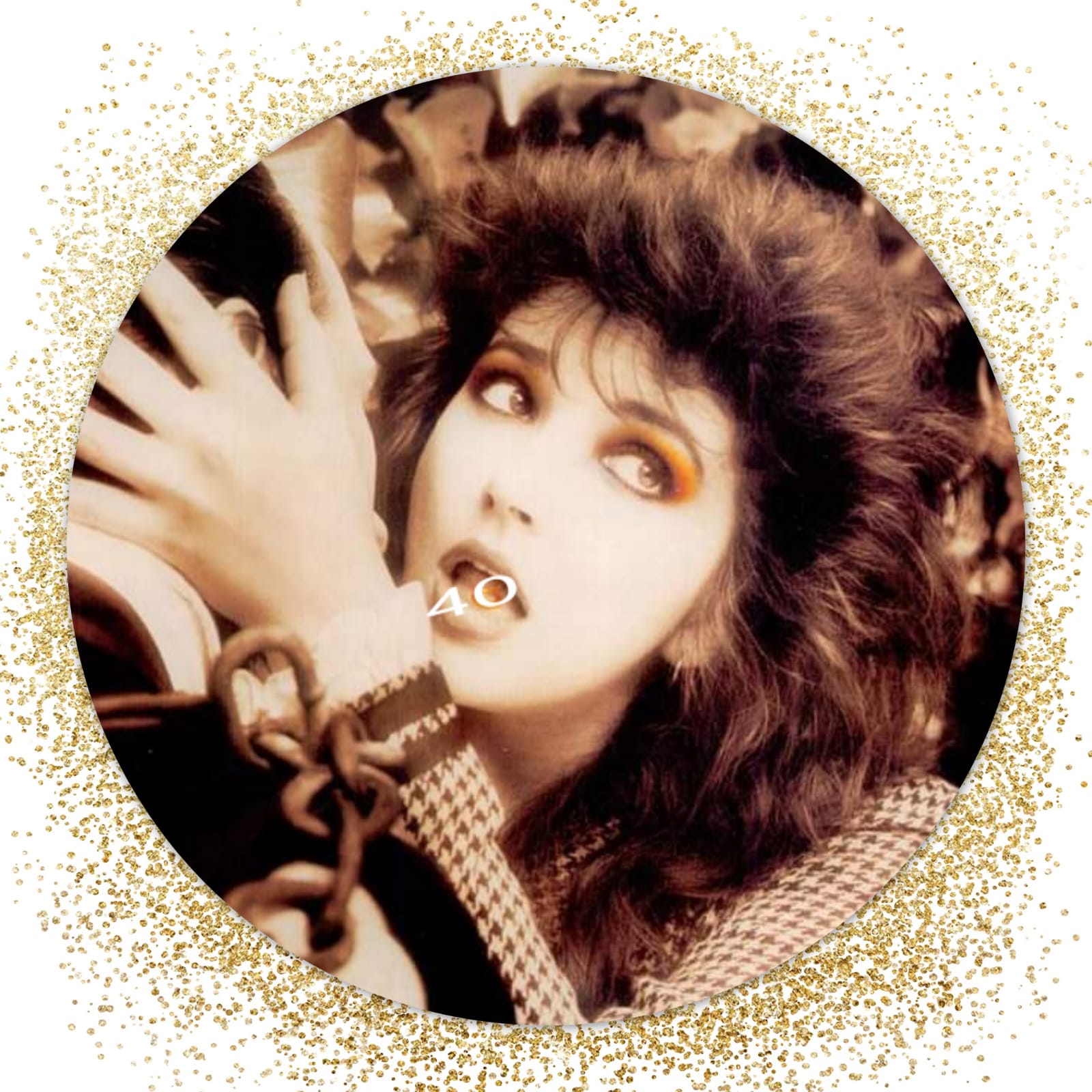 Episode 54 – Bush Telegraph – The Dreaming – Part 1!
Darrell and Paul (The Bush Telegraph) start a three-part series all about 'The Dreaming' album, as we celebrate its 40th anniversary. In the first episode they discuss the excitement of its release when they were young teenagers, including the first time they met Kate at the Virgin Megastore album signing. Each track is discussed, as well as quotes from Kate about the album and reviews from the press.Happy Dreaming!…
---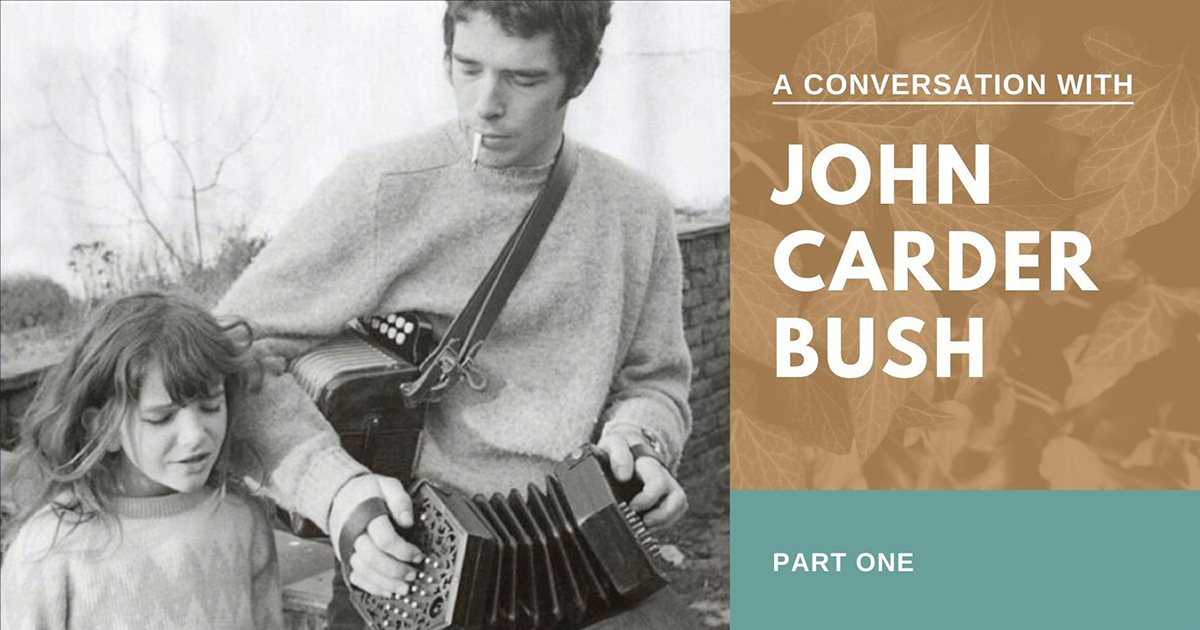 Episode 53 – A Conversation with John Carder Bush Part 1!
In this very special episode, Seán chats with Kate's eldest brother, the poet, writer and photographer, John Carder Bush at his home in South East London. A dream come true! In this first part, we talk about John's early life, how he developed his writing, his days playing in folk bands in London (with a young Kate taking notes), forming the Salatticum Poets with his great friends Tony Buzan and Jeremy Cartland, the story behind "Nicholas Wade" and so much more! Part two coming next week.
---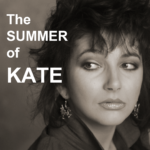 Episode 52 – The Summer of Kate!
In this detailed new episode of The Kate Bush Fan Podcast, Seán packs an hour looking back over all the amazing landmark events of Summer 2022 when Kate's song Running Up That Hill (A Deal With God) was featured on Stranger Things and became her biggest ever global smash hit – all the summer chart news, the reaction from Kate, the media and the fans! A souvenir of an extraordinary few months!!
---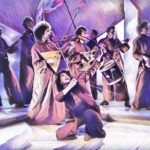 Episode 51 – Bush Telegraph – The first time Kate was Running Up That Hill!
Darrell and Paul try and wrap their heads around the resurgence of Kate's 1985 'Running Up That Hill', and the global phenomenon it has become because of the new season of 'Stranger Things'. Fans from the beginning, they often take us down memory lane. This time they open up the 'time capsule' of the release of 'Running Up That Hill' the first time it was unleashed to the world when they were teenagers themselves. What is their reaction to it getting to No. 1 in many countries throughout the world today?We also get to hear how Darrell met Kate a week before it came out, and the extraordinary experience of being gifted the single before it was in the record shops! Also, how did Paul and Darrell meet her a week later? Let's sit back and enjoy as we go back in time to 1985…
---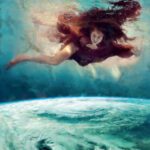 Episode 50 – Global Fan Celebration!
For the 50th episode of The Kate Bush Fan Podcast, Seán has produced a HUGE special to celebrate Kate's unprecedented global chart success with Running Up That Hill! Seán chats to fans all around the world about what this momentous time for Kate Bush fans means to them in this extraordinary moment. Thanks to everyone who took part. Don't miss this one! It includes an excerpt from the wonderful BBC Radio 4 chat with Kate herself.
---
Episode 49 – Running Up Those Charts!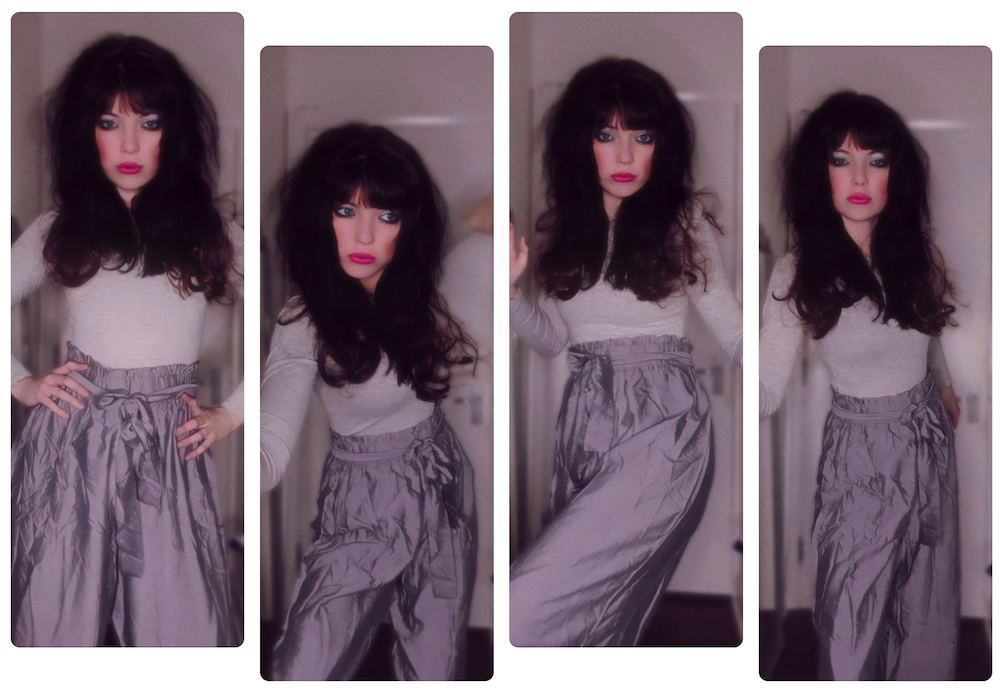 As Kate Bush continues to storm the charts across the world with Running Up That Hill (A Deal With God), Seán chats to performer Danimay Palmer who has gained a following recreating Kate's looks and performances on social media – a chance to check in with someone who represents the younger generation of fans Kate is gathering worldwide! A great chat between two very excited Kate Bush fans.
---
Episode 48 – Stranger Things Running Up That Hill Minisode Special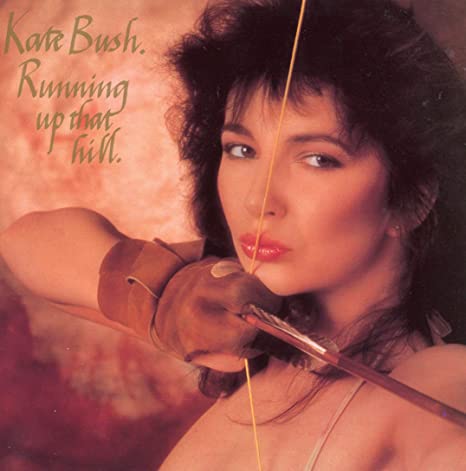 It's June 2022 and Kate has scored a massive global hit single! Seán is away on holidays with no mics, just an iPad, and he welcomes new fans of Kate Bush in the wake of the huge success of Running Up That Hill (A Deal With God) being featured on the massive Netflix show Stranger Things! Seán briefly discusses the show and the track's importance in Kate's musical career.
---
Episode 47 – Bush Telegraph – Preston Heyman Interview Part 3!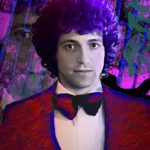 This is the final instalment of Bush Telegraph's interview with Preston Heyman. Here we get a further glimpse into the workings of the Tour Of Life and the special camaraderie that existed on tour, as well as the fun antics that happened offstage. Preston also remembers musical highlights and special moments with Kate during the show. Darrell and Paul mention their first meeting with Preston and the band at the 1980 Convention as young 13/14 year olds (being the youngest ones there), and fun memories of that meeting are remembered. Find out what other antics Preston and guitarist Alan Murphy got up to at the recording of the 'Kate Show' a few months after the tour. These memories and a whole lot more are revealed in this packed episode.
---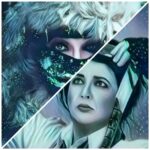 Episode 46 – 2011, The Year Of The Director's Two Cuts!
Being the 10th anniversary of both 'Director's Cut' and '50 Words For Snow', Bush Telegraph chat from either side of the Atlantic, and reminisce about their individual experiences of listening to the albums for the first time and their reviews of both albums. Kate surprised her fanbase by releasing two albums in one year, and although fans have divided opinions about these albums, they are solid works that fit perfectly in her prolific recording catalogue.
---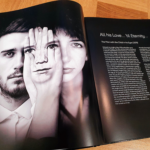 Episode 45 – 'Finding Kate' book chat with Michael Byrne
Michael Byrne, the co-creator of the new coffee table book, Finding Kate, which visually explores Kate's songs is interviewed by Seán to discuss how the pandemic, and a successful Kickstarter campaign, lead to this stunning book being realised.
---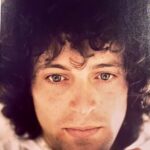 Episode 44 – Bush Telegraph – Preston Heyman Interview Part 2! 
Paul and Darrell dive further into drummer Preston Heyman's collaboration with Kate. We find out how he first got to work with her on the 1979 tour, and their incredible meeting of minds. We also get some fascinating and humorous stories involving his work on her third album 'Never For Ever', as well as his experience on the filming of the 'Breathing' video.
---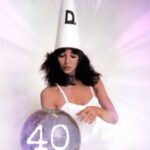 Episode 43 – Bush Telegraph – Sat In Your Lap 40th Anniversary Special!
Darrell and Paul talk all things 'Sat In Your Lap' as they celebrate its 40th anniversary. They reveal an exclusive interview with Preston Heyman, who played the iconic drum pattern on the single. Preston is a brilliant and revered drummer in the music industry, and here we get to hear how he collaborated with Kate on this special and unique song. 'Sat In Your Lap' would catapult Kate into the progressive singer/songwriter that we know and love today, and this interview shows how incredible and special her approach was. As book-ends to the interview, Bush Telegraph reminisce about the day it came out, when they rushed to the record shop to see what the cover looked like and listening to the single and B-side 'The Lord Of The Reedy River' on the turntable for the first time. They also talk about the demo, the Roundtable radio reviews, and a whole lot more!
---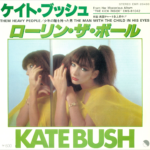 Episode 42 – Kate in Japan, 1978!
Seán explores Kate's one and only promotional trip to Japan in June 1978. A highly memorable two-week schedule in which Kate performed in a song contest in front of 35 million viewers, sang many songs on another Japanese variety show, charmed the Japanese media and even shot an ad campaign for Seiko watches! And Kate sang a LOT of songs by The Beatles. With many thanks to Sozo Yamamoto (who has provided the Japanese translation of this site for 20 years!) and also to Hideaki Nishihara for his valuable help and insights.
---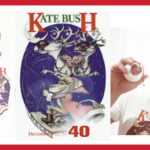 Episode 41 – Bush Telegraph – December Will be 40!
Seán introduces another Christmas special from Bush Telegraph, covering all things 'December Will Be Magic Again', which celebrates its 40th anniversary this month. Paul and Darrell, chatting transatlantically, reminisce about the first time they heard and saw Kate perform this song on TV as a guest on the 'Showtime Special' in December 1979. This version (fondly known as the 'Bongo Version') was recorded at Abbey Road in November of that year. Its official release came a year later with a new arrangement and vocal. On this podcast we get to hear the first version, as well as a live version from the 'Kate Show' in 1979. The lads also reminisce about rushing out after school to get the single, and they discuss reviews and chart stats. There is also a great cover of this song on the podcast. For a Christmas 'bonus', we also get to hear the two jingles Kate sang for Capital One and Radio 1.
---
Episode 40 – Bush Telegraph – 40 Years of Never For Ever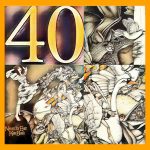 Seán introduces Darrell and Paul covering all things Never For Ever, celebrating 40 years of the first album to reach number one by a British female solo artist. Darrell and Paul remember being 14 years old, rushing home from school on Friday, the 5th September in 1980, phoning the local record shop and begging Darrell's family's foreign exchange student to drive them there! Six of the ten songs had been seen as videos or costumed performances in the previous 9 months on TV. These and other performances are discussed, including Darrell seeing Kate sing 'Wedding List' live in 1982. We hear Kate being interviewed on Radio 1 about the album, as well as reading Kate, John and Paddy's takes on the recording process from the KBC Newsletter, and reviews of the album from the music mags of the day. What new information does Andrew Powell have to say about the unreleased song 'Never For Ever' and its beautiful orchestration? This and much, much more…
---
Episode 39 – Bush Telegraph – Beating Around the Bush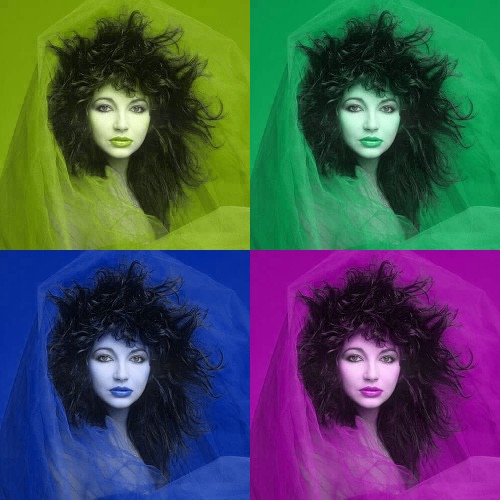 Paul and Darrell on lockdown in England and America, respectively, try to lighten the mood with Kate pop quizzes and puzzles! Paul quizzes Darrell on the 'Nicholas Pegg's Kate Bush Emoji Quiz', followed by the 'Would You Rather' game. Then both reminisce about misheard lyrics that will bring a smile to your face. To end the podcast, Darrell's teenage son is grilled again on Kate songs, and the pièce de resistance is a Radio 4 exclusive on the best Kate tribute band that ever existed! As best as we can, this is a time to sit down and relax, and get the 'board games' out!
---
Episode 38 – Top 10 Feel Good Kate Bush moments!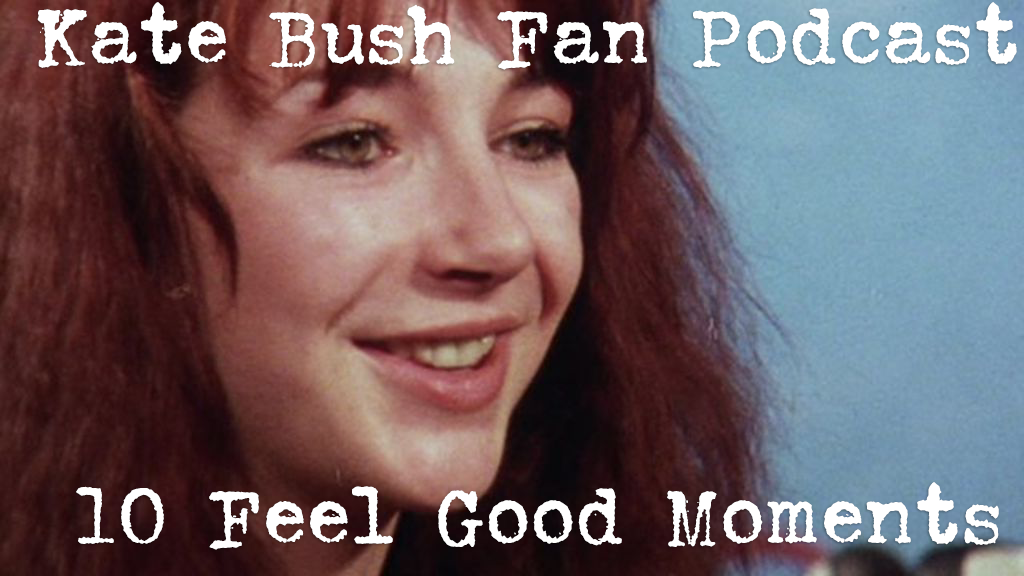 In this special episode, Seán introduces a Top 10 countdown of his 10 FEEL GOOD moments of Kate Bush's career! Choosing feel good songs and events from Kate's career the episode is chock full of good vibes and happy memories for us fans. He reads out online contributions and anecdotes from Kate fans around the world describing their own personal joyful moments from Kate's decades of output. What will make it to number 1?
---
Episode 37 – Bush Telegraph- Somewhere in Between The Sensual World and the Red Shoes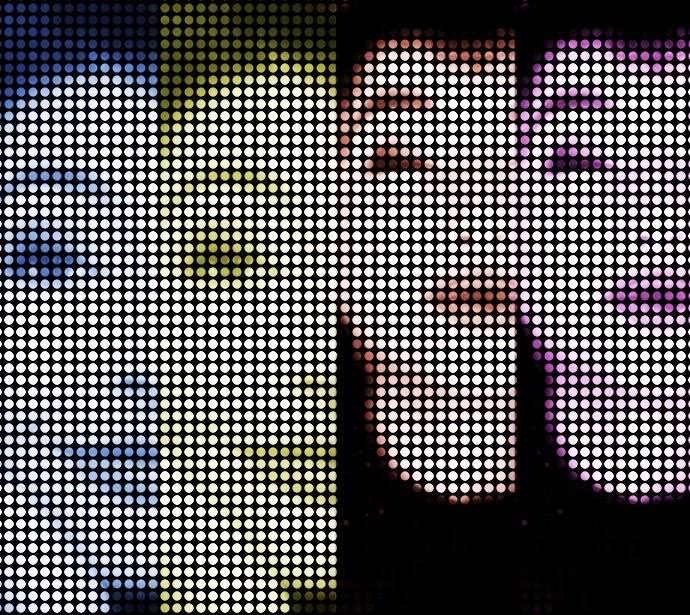 Sometimes the gaps between Kate Bush albums can seem like an eternity but the years between Kate's 6th and 7th albums were full of treats for us fans. Bush Telegraph – aka, Darrell and Paul, discuss Kate's contribution to 'The Comic Strip Presents' series including the track 'Ken'. They also play a Kate song that was never commercially released. They also discuss the release of the 1990 Box set anthology 'This Woman's Work', the 1990 Convention and Kate's cover of 'Rocket Man' released in 1991 including a short radio interview from the time. We also get a bonus feature where Darrell's teenage son is given the ultimate Kate song test!
---
Episode 36 – Dawn of the Fish People!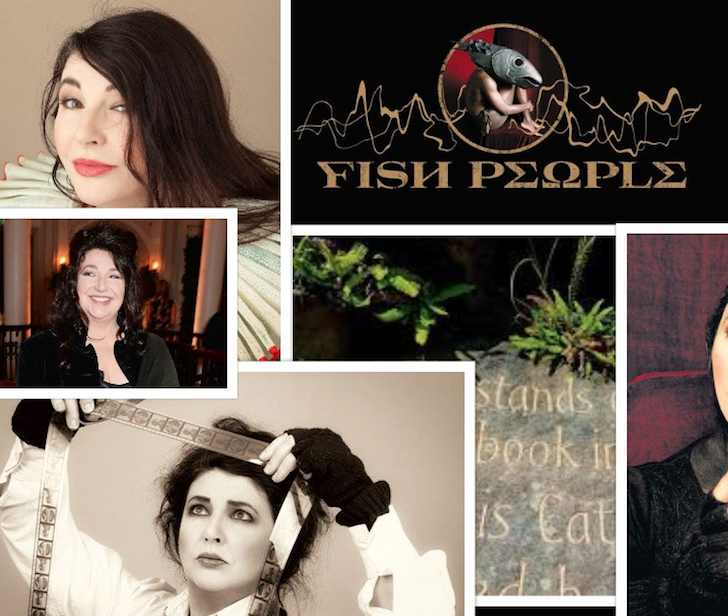 Seán reflects on Kate Bush's amazing decade from 2010-2019 – with two studio albums released in a single year, Director's Cut and 50 Words For Snow, her first live shows in 35 years with Before the Dawn and the launch of her own Fish People record label with Kate's entire catalogue remastered on CD and vinyl – Wow.
---
Episode 35 – Thirty Years of The Sensual World!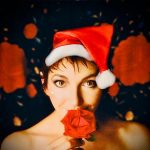 In this episode of the Kate Bush Fan Podcast, Seán introduces Bush Telegraph celebrating 30 Years of 'The Sensual World', Kate's beautiful 6th studio album. Paul and Darrell reminisce over the release of 'The Sensual World' in 1989, and how their views of it have changed over the years – with re-workings on 'Director's Cut' in 2011 and the incredible remaster in 2018.
They also remember further visits to Wickham Farm during that time, and an unexpected call from Kate herself at a wedding that Paul was at. One of Darrell's daughters also gets a brief cameo in the podcast.
---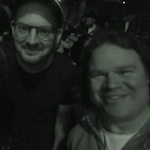 Episode 34 – A couple of mics & a Mike!
Seán meets up with his old friend Mike to shoot the breeze about Kate with someone who isn't necessarily a hardcore fan. Poring over the remastered box sets, we make selections from Kate's catalogue to listen to and chat about, and it lead to a most enjoyable evening!
---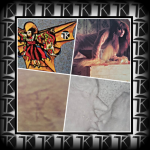 Episode 33 – Bush Telegraph – Finding KT
In this episode Seán introduces Paul and Darrell (aka Bush Telegraph) discussing the KT symbols and where to find them on every Kate Bush album. Darrell obsesses over a mysterious face only he can see in the "Aerial" cover. There is a discussion about the messages Kate herself inscribed into the vinyls of her earlier releases and what they could be referring to. There is also another song by Ron and Cyril, an early tribute act who take on "Babooshka", slightly rewritten from the point of view of the husband. This podcast should carry a government geek warning….if there was such a thing.
---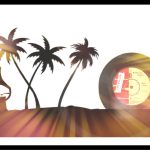 Episode 32 – Bush Telegraph – Desert Island Kate Discs!
What are Darrell and Paul's Top 3's from all of Kate's albums, and what single, album, video and b-side would they take on a desert island? In this new episode of the Kate Bush Fan Podcast, for the first half we get the rare glimpse of hearing Darrell and Paul chatting together in the same place, as opposed to Skyping transatlantically. Plus, Ron and Cyril get another spin with a Kate cover!
---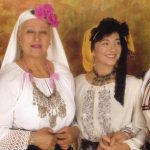 Episode 31 – The Trio Bulgarka and Kate!
Kate's work with the exquisite, breathtaking, Trio Bulgarka from Bulgaria remains one of the outstanding collaborations of her career to date. Seán has wanted to feature them in a special podcast episode for a long while now, and here he explores how Bulgarian singing started to be discovered by the world in the 1980s and how Kate met and recorded incredible music with Yanka, Eva and Stoyanka on two of her albums!
---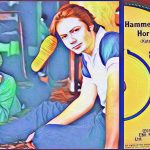 Episode 30 – Bush Telegraph – The Hammer Horror trauma effect!
Bush Telegraph (aka Darrell and Paul) chat with Darrell's brother and put him to task to see if he can answer a Kate Pop Quiz! Russell remembers hearing Kate through the bedroom wall constantly, and here he is interviewed to face the trauma it caused him one more time! Darrell and Paul also find a rare recording of the very first Kate tribute act. Not to be missed.
---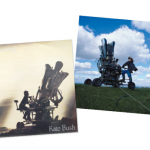 Episode 29 – The Cloudbusting Special!
As Kate's 12″ Cloudbusting picture disc tops the UK vinyl singles chart for a second week running, Seán devotes this episode of the Kate Bush Fan Podcast to discussing the origins and history of Kate's glorious, classic song, along with the iconic promotional film co-starring Donald Sutherland.
---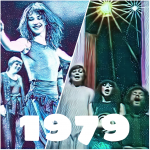 Episode 28 – Bush Telegraph – Glenys Groves Interview Part 2!
As we celebrate 40 years since the 1979 tour – What did Glenys get up to with Kate in Paris? What was Glenys's favourite song to sing, and favourite song to watch Kate perform? What synchronicity did Kate, Glenys Groves and Liz Pearson share? Part 2 of the Glenys Groves interview courtesy of Paul and Darrell (Bush Telegraph) is here!
---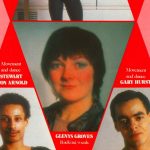 Episode 27 – Bush Telegraph – Glenys Groves Interview Part 1!
Darrell and Paul talk about 1979 and their disappointment in not being able to see Kate perform live on the 'Tour Of Life'. To celebrate the 40th anniversary of this legendary tour, Darrell has an exclusive interview with Glenys Groves, who was one of the two backing vocalists on the tour. This is Part 1 of the interview.
---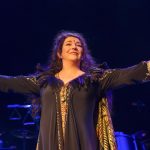 Episode 26 – BEFORE THE DAWN Part 3 – Kate's Triumph
The run of 22 shows begins! In this final Before the Dawn episode – all the excitement, ecstatic reviews, historic album chart success, celebrity attendees, awards, acclaim and the live album are all discussed in detail as Seán revisits the impact and lasting legacy of Before The Dawn….he even takes you for a browse through the merch stall. Enjoy!
---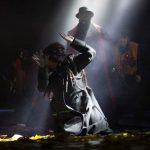 Episode 25 – BEFORE THE DAWN Part 2 – The Show!
The second of Seán's 3-part series of Kate Bush Fan Podcasts about the phenomenal Before the Dawn shows by Kate Bush is now uploaded! It's a good one!! This 90-minute episode takes the listener right through her opening night performance on 26th August 2014, song-by-song, capturing the atmosphere, describing the on-stage action and celebrating one of the greatest returns to live performance in music history!
---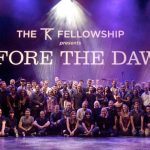 Episode 24 – BEFORE THE DAWN Part 1 – The Dream Begins...
It's here! I've finally uploaded Part 1 of this long-promised three-episode series of podcasts about Kate's extraordinary, phenomenal return to the stage in 2014's Before the Dawn shows. In this first episode, I trace the origins of Kate's live comeback through the initial concept, rehearsals, massive media coverage, ticket frenzy and right up till opening night…
It was a lot of work to put together, so I really hope you enjoy this and that it brings back a lot of memories of that incredible year!
---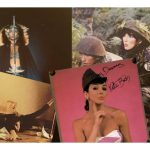 Episode 23 – Bush Telegraph on Babooshka and Army Dreamers in 1980
In this Bush Telegraph special episode of the podcast, Darrell and Paul have lots to say, as they go back nearly 40 years, reminiscing as school friends, the anticipation of the release of two more Kate singles in 1980, Babooshka and Army Dreamers…and how those songs match up today.
---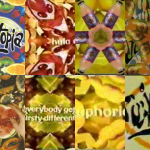 Episode 22 – The Fruitopia Special!
It's been almost 25 years…enjoy listening along with Seán as he re-visits the wonderfully unexpected surprise from 1994 that were Kate's dazzling mini-musical-productions for the launch of Fruitopia on US television. He may even have unearthed one fans haven't heard before! A lot of editing hard work, this one. "Hey, Hey, Juice!"
---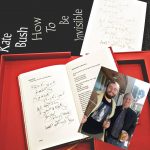 Episode 21 – Bush Telegraph: New fan discusses his love for Kate and book review
Bush Telegraph duo, Paul and Darrell talk to Braden, a new generation Kate fan. Darrell met 19 year old Braden after noticing he had a Kate Bush t-shirt walking out of a health food store in San Francisco! Bush Telegraph also review Kate's new book of lyrics 'How To Be Invisible', discovering some new gems.
---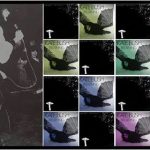 Episode 20 – Bush Telegraph: Memories of 1980 as teenage fans!
Darrell and Paul talk about being young teenagers, anticipating the release of Kate's masterpiece 'Breathing' and attending the very first Kate Bush Club Convention. Only 300 attended and they were two of the youngest ones there! They also discuss the one-sided test pressing of 'Breathing' that has a unique etching on it as well as differences to the published single.
---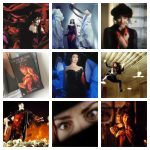 Episode 19 – The Line, The Cross & The Curve Re-Watch!
Seán decided to sit down and do a re-watch, with a commentary in real time, of Kate's The Line, The Cross and The Curve, released in 1993 to accompany The Red Shoes album. Watch along if you have access to a copy on VHS tape, laserdisc or the interwebs…He discovers a lot to like and celebrate about the film, despite it receiving a somewhat lukewarm reception in certain quarters since its release, not least from Kate herself! Grab some popcorn, a banana, mango, some sultanas and dress for the elements! It's really happening to ya…
---
Minisode: Kate's Clarification on Tory Story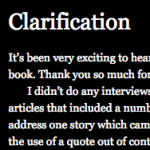 Just a short minisode to kick off 2019 – I wanted to draw attention to the "Clarification" statement that Kate made today on her official website after over two years of false statements and articles appearing in print and social media about her supposed political affiliations. She's had enough! Good for you, Kate.
---
Episode 18: Christmas Special 2018 with Bush Telegraph!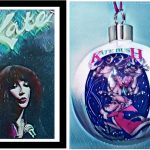 Seán introduces our Christmas Special episode for 2018 hosted by Bush Telegraph – Paul Thomas and Darrell Babidge! Darrell and Paul talk in depth about the Christmas Kate Show from 1979, and other festive things related to Kate. This includes the Christmas Kate Bush Club Newsletters, the recent Pop Up Shop in London, another Christmas TV appearance in 1979, and the release of 'December Will Be Magic Again' in 1980. Thanks for listening in 2018! We'll be back in 2019!
---
Episode 17: London Pop-Up Collecting Special with Monty!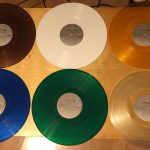 In this episode Seán heads to London to experience the extraordinary 5-day Kate Bush Remastered Pop-Up for himself. After meeting the HomeGround gang (and a certain actor friend of theirs!) he brings his swag with him to meet Monty Moncrieff MBE.
Monty is a Kate Bush superfan and we get into the world of collecting Kate Bush; vinyl records, box sets, rarities and even fakes – we cover it all. It's very geeky, so be warned, but we had fun doing it. We also feature a fantastic version of one of Kate's songs by our friend Tristan. Long episode, this one! Be sure to check out the image gallery above for photos of some of the things we discuss.
---
Episode 16: The Remasters have landed! First reactions!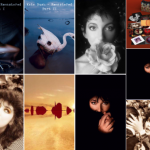 They've finally arrived! Kate Bush, who never seems to want to re-visit her back catalogue (her last greatest hits compilation was over 30 years ago), has nevertheless undertaken a monumental remastering project, releasing all 10 studio albums on both vinyl and CD, fully remastered plus some remastered rarities collections. Seán talks about this extraordinary avalanche of Kate Bush releases and Paul and Darrell follow up with their analysis. And then there's that charity pop up shop!
---
Episode 15: Bush Telegraph – Before The Dawn!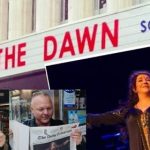 Seán introduces the latest Bush Telegraph special episode of the Kate Bush Fan Podcast. Darrell and Paul talk about the imminent release of the Kate Bush remasters tomorrow, and anticipate a special listening experience. They also talk about the Before The Dawn performances in 2014, having waited 35 years to see Kate perform live again. They cover everything from hearing the very surprising news, to the frantic day the tickets went on sale, and then the ultimate experience of seeing Kate live!
---
Episode 14: Homeground Party Time! Four decades of Kate Bush fan events!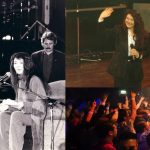 As this year's Winter themed 2018 Kate Bush Party in the Royal Vauxhall Tavern in London approaches on November 23rd, Seán chats to Homeground co-founder Dave Cross about the amazing history of fan conventions and parties that himself, Peter, Krys, Lisa Bradley and Kate herself have organised since the 1980s!
Lots of memories of how Kate and her family got involved in these increasingly ambitious events, some RARE audio from the unforgettable 1990 Convention (yes, famously she announced potential live dates….they only took 24 years to arrive!) and we also manage to find time to discuss this month's upcoming remasters. Thanks Dave! 2018 Party tickets here: https://tinyurl.com/yb4tmms7 (with apologies for Mrs Bartolozzi's washing machine spinning in the background of this episode!)
---
Episode 13: Del Palmer and the Kate Bush Song Book in Ireland!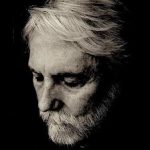 No, Seán can't believe it either: in this episode he catches up with Del Palmer (!) and singer Mandy Watson and pianist/arranger Michael Mayell of The Kate Bush Song Book as they perform in Ireland as a three-piece for the very first time. This relaxed chat finds us sitting around a kitchen table in Dublin discussing how Del became involved with the band, how he experienced re-visiting Kate Bush songs he hasn't performed on in decades, and his memories of trips to Ireland with Kate and recording here with the cream of Irish musicians. We can't thank Del enough for taking the time to do this. Seán also chats briefly backstage with Nadie Keating and Julia Krajewska, the immensely gifted surprise guest vocalists at the Dublin show! All song clips recorded in Monroe's, Galway – Oct 20th 2018.
---
Episode 12: Baby Bushka On Tour Special!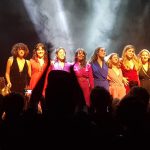 Hailing from San Diego in the US, Baby Bushka are 8 women who have wowed the UK and Ireland with their powerfully energetic, impressively entertaining and musically accomplished take on the work of Kate Bush. In this episode of our podcast, Seán chats to them backstage in Belfast on the final date of their UK/Ireland tour. Seán yet again discusses the latest news about Kate's upcoming catalogue remasters and even sets a mini-pub quiz on the Never For Ever album (thanks, Simon!) – it's a packed episode…
---
Episode 11: Bush Telegraph – Reminiscences of the Bush Family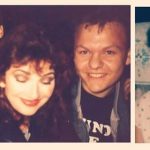 In another Bush Telegraph special episode of the Kate Bush Fan Podcast, Darrell and Paul take another trip down memory lane and talk about encounters with the Bush family, including when Kate sung to Paul and Darrell played Moonlight Sonata at the Farm. They also discuss the upcoming Kate Bush – Remastered vinyl and CD project.
---
Episode 10: Eat The Music – Musings on a Feast of Remasters!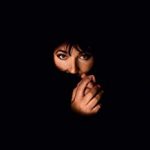 Seán discusses the big announcement from Kate today – Kate Bush Remastered. November 2018 will see all 10 of Kate's studio albums fully remastered in vinyl and on CD as well as a new 4 disc collection of 12″ mixes, b-sides and covers. What's included in the box sets? What are the formats? What the hell is remastering anyway? Who is James Guthrie? And what is "Humming" and why should we be excited about hearing it? What started as a minisode stretched to nearly an hour of talk, enjoy!
---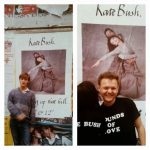 Episode 9: Bush Telegraph – Running Up That Phone Bill!
Seán introduces the third outing of the Bush Telegraph specials and has a mini pub quiz about Lionheart (thanks, Simon). Paul and Darrell discuss the 'fan gene' and the extremes they went to as young teenagers, investigating future Kate releases and harassing EMI! They also discuss memorable encounters with Kate.
---
Episode 8: Bush Telegraph talks Lionheart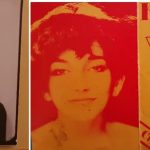 Seán introduces another Bush Telegraph special episode – Paul and Darrell, chatting across thousands of miles, discuss Kate's second album, Lionheart, the singles Hammer Horror and Wow, Kate's continuing fame and success at that time, and generally how much the album means to them, almost 40 years later. Seán tops and tails the episode with bits of news!
---
Episode 7: Introducing the Bush Telegraph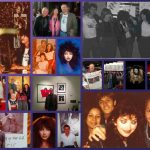 Seán introduces the first of a new series of fan chats. Paul Thomas and Darrell Babidge, friends for 40 years, reminisce and talk about Kate's music and influence. These "Bush Telegraph" podcast within-a-podcast episodes hope to cover many topics regarding Kate, including the release of singles and albums, the Kate Bush Club newsletters, conventions, TV appearances, rarities, and visits to the Farm. In this episode we are introduced to Paul and Darrell as they reminisce about their introduction to Kate in 1978, and their experience at the Before The Dawn concerts. Teasers include future plans to talk about a rare test pressing that has not been heard before, and the unique experiences that Paul had with Kate singing and talking to him on his birthdays!
---
Episode 6: Wuthering Heights 40 Year Anniversary Special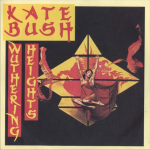 Kate released her extraordinary debut single, Wuthering Heights, on 20th January 1978 – which means the song celebrates it's 40th anniversary today! The impact that the song and Kate's subsequent career has had on all our lives is very hard to put into words. I've done a bit of a "Director's Cut" on the podcast I did last year all about the song, it's origins and it's lasting influence out there. So be sure to play the song loud today!
---
Episode 5: A very KT party in London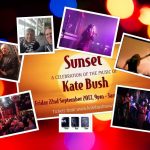 In this episode, Seán is joined by Thomas Dunning as they travel from Dublin to London to attend the HomeGround party in the RVT. We talk Kate at the airport, meet up with the Homeground gang, talk to DJ Paul Thomas and photographer Guido Harari and hear some terrific Kate Bush music played live. And we remembered to record much of it!
---
Minisode 2: The Sensual World
In another shorter minisode, Seán looks at the story of how Kate slowly (and at times painfully) pieced together what would become one of her most celebrated works – her stunning 1989 masterpiece, The Sensual World!
---
Minisode 1: Coffee Homeground
In the first of our shorter "minisode" podcasts we (randomly) throw the spotlight on one particular song – this time it's Coffee Homeground! Seán discusses the tracks origins, it's distinctive Brechtian feel, the possible influence of a very creepy short story by Roald Dahl and he also looks at how the song was realised on the live stage by Kate back in 1979.
---
Episode 4: Des gemmes cachées du Kate Bush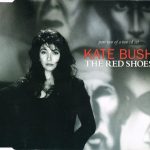 In this episode Seán is joined on the phone by Tristan in France and they discuss a selection of Kate's less well-known but nevertheless interesting b-sides and rarer tracks. We also indulge in some very geeky collectors chat. Kate's French and Irish language recordings are chewed over, her earliest recorded work to be officially released gets due praise and we get to grips with everyone's favourite 1994 10-minute dance remix – Shoedance! Enjoy.
---
Episode 3: The Most Wuthering Heights Podcast Ever!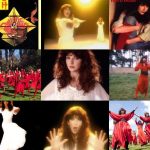 This episode is a celebration of Kate's debut single, the classic song Wuthering Heights! Seán chats to participants at the Most Wuthering Heights Day Ever in Dublin and he explores the story of the song and the Emily Brönte novel; how it immediately thrust Kate into international stardom. It's our tribute to the lasting legacy of this truly remarkable recording.
---
Episode 2: My Life as a Fan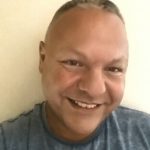 Our second episode is an excuse to take a look at the chronology of Kate's career through the eyes of a fan who was there from the start – Paul Thomas. Paul chats on the phone to Seán about the early days of KB fandom, meeting Kate, the thrill of each new release and what the music means to him. PLUS an inside look at the making of the cult classic parody film, The Pink Mules!
---
Episode 1: A Kate Miscellany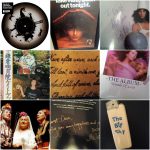 For our first full podcast episode, Seán and Dave Cross of HomeGround Magazine present each other with a selection of random artefacts and moments from Kate's almost 40 year career and chat briefly about each one. Just a small dip into the vast ocean of Kate's work, before we get more specific in future episodes!
---
Teaser Episode: Mandy Watson interview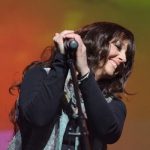 In this short intro episode, Seán Twomey announces the podcast and we include an interview Seán did with Mandy Watson, backstage in the Sugar Club in Dublin, where she was performing with Michael Mayell as the "Kate Bush Songbook" aka the acclaimed Kate Bush tribute band, Cloudbusting.