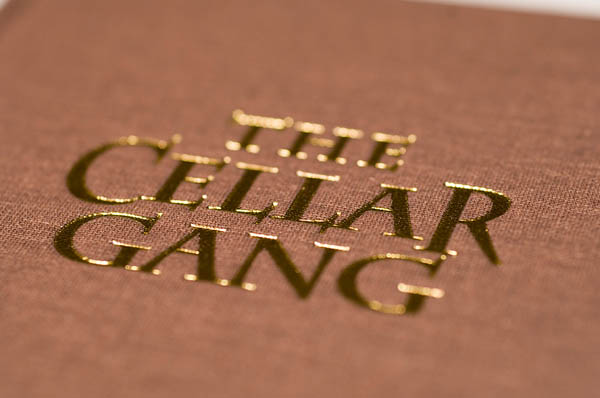 The Cellar Gang
A Novel by John Carder Bush – Published November 2005. Available from John's shop
Available in a special limited edition of only five hundred copies, the first fifty of which are signed and numbered by the author.
Hardback and beautifully bound in linen,The Cellar Gang is printed on thick cream wove paper and comes with a ribbon marker.
Designed for the pocket and the bag.
Price: £16 plus packaging, postage and handling.
As Christmas approaches, a group of animals struggle to survive in the cellar of a large, old house. Above them, Barry, Bess and their children are preparing for divorce and separation.  In the tradition of Wind in the Willows and Watership Down, we enter into the lives of the animals.
However, that's where the similarity to that tradition ends!  This is not a children's book. It will put you off getting divorced, having pets and living in rambling, Victorian houses for the rest of your lives.
Set in South London in the present, this tragedy of a family break-up quickly develops into a hilarious black comedy as the animals plot to take over the house with fatal results.
What starts as an urban fable becomes a romp of magical realism that will take you through all the relationships of the characters involved and beyond – even beyond the grave!
With a considerable amount of foul language, and animal violence, this little book is not for the faint-hearted.
Hardly anyone gets out alive…