Brian Bath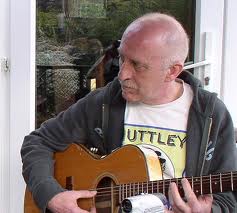 Brian Bath is a seminal figure in Kate's career. He was the guitarist with the KT Bush Band from their formation in April 1977, joining alongside his friend Del Palmer and drummer Vic King, and he was rhythm guitarist on the Tour Of Life in 1979. Brian plays guitar on the songs Wow, Blow Away, Violin, Army Dreamers, Pull Out The Pin, Hello Earth, and shares guitar duties with his Tour Of Life bandmate Alan Murphy on the album versions of Babooshka, All We Ever Look For, The Wedding List, and Breathing. He also provides backing vocals on The Wedding List and Army Dreamers.
Update: Del Palmer has added some thoughts on Brian in the Comment below – thanks Del.
Brian will be releasing a CD soon, which we will update you on here at Kate Bush News.