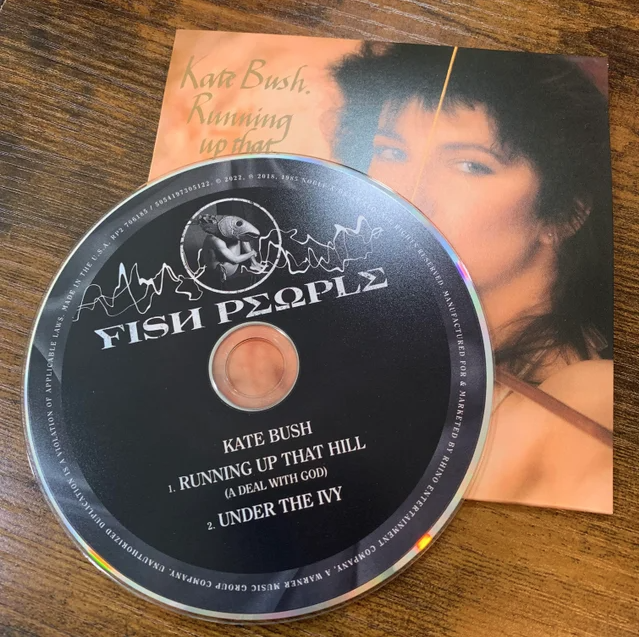 As 2022 draws to a close, various charts and sites have been looking back at the big selling singles and tracks this year and we are reminded once again of the breathtaking success of what is now Kate's biggest ever global hit single – Running Up That Hill (A Deal with God). Just to remind ourselves, Kate had the biggest song in the world on the official global charts for three weeks this summer, and so, so much more No.1 success around the world which also included her triumphant 3-week return to the top of the UK singles charts and her biggest ever hit in the USA. The Ringer has recently described it as the most important song of the year and "the song that dominated the zeitgeist more than any other in 2022" calling it "a genuine sensation that people inside the industry and out couldn't stop talking about." Google year end search results have Kate as one of the most searched terms in music for 2022. On the music search app, Shazam, Running Up That Hill was the 12th most searched for song of 2022 globally.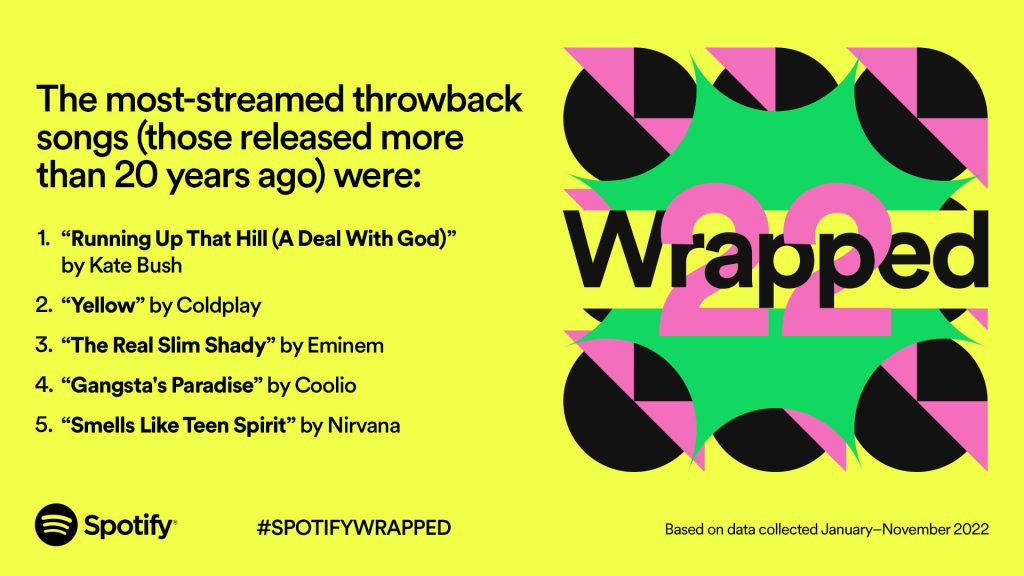 Kate has placed at No.18 on the Billboard Global 200 for the year, meaning she had one of the biggest selling singles in the whole world this year. She also places at No.23 in the US Billboard Hot 100 for all of 2022. Kate could well also place in the Top 10 of 2022 on the UK Official chart when those figures are released. On the world's largest streaming music service, Spotify, Running Up That Hill (A Deal With God) was the 10th most-played song for the whole year AND the No.1 "throwback" song globally (defined by Spotify as songs originally released over 20 years ago). Kate's song saw a 8,700% increase in Spotify streams this year, and currently has been streamed over 820 million times. In the UK it was the 4th most streamed track of 2022 on Spotify, and the 8th most streamed song on Spotify USA. The music video has been viewed over 150 MILLION times on Youtube.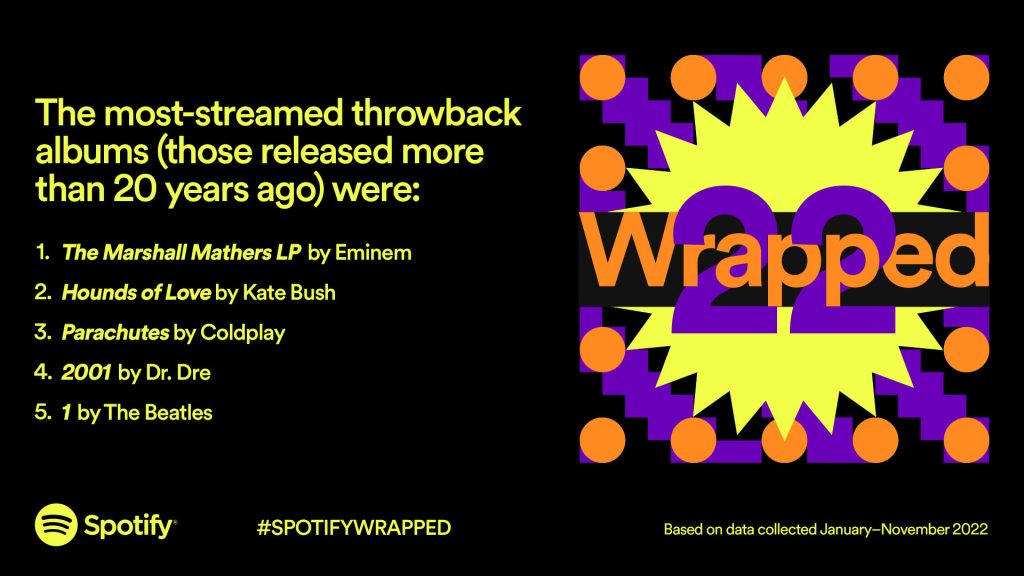 On the video streaming platform, Tiktok, where Kate has a huge following among younger site users, Running Up That Hill was in the Top 10 most popular songs in both the US and the UK for all of 2022. And look out for a (groan worthy) joke about Kate in Christmas crackers if this Top Ten of topical 2022 jokes is to be believed!
To hear the full story of Kate's incredible year, the charts, the No.1s, the world records, the media reaction, the excitement, Kate's own reactions and much more, don't miss our podcast episode on The Summer of Kate here!!