News of a new gig from The KT Bush Band at Epic Studios, Norwich, Thursday 16th May. Thanks to Vic King for letting me know.
The KT Bush Band was formed in 1977 by guitarist Brian Bath, drummer Vic King, bassist Del Palmer and Kate Bush on vocals and piano. Their set consisted of classic soul and rock covers, Brian's original songs, and many of Kate's songs before they were released on the EMI label. The band quickly gained a loyal and venue-filling following – playing gigs around well-known venues in London, performing songs like "James and the Cold Gun", "Them Heavy People" and "Oh To Be in Love" long before they were released by songwriter Kate Bush on The Kick Inside.
Fast forward 40 years to 2017, Vic and Brian have taken The KT Bush Band back on the road: performing the music of Kate Bush, along with fascinating insights and anecdotes from the early days, and with some original KT Bush Band songs not heard since 1977!
Vic & Brian are joined by Sallie-Anne Hurst on Vocals, Steve Bevan on Bass, and Emily Francis on Keys.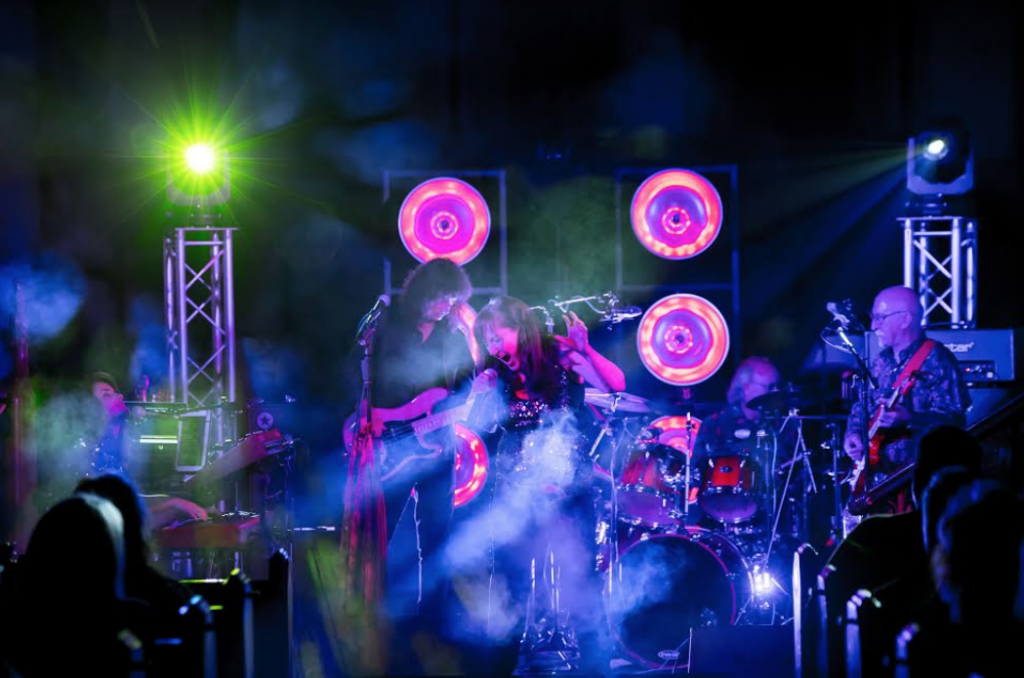 All info on www.thektbushband.com and their Facebook page!