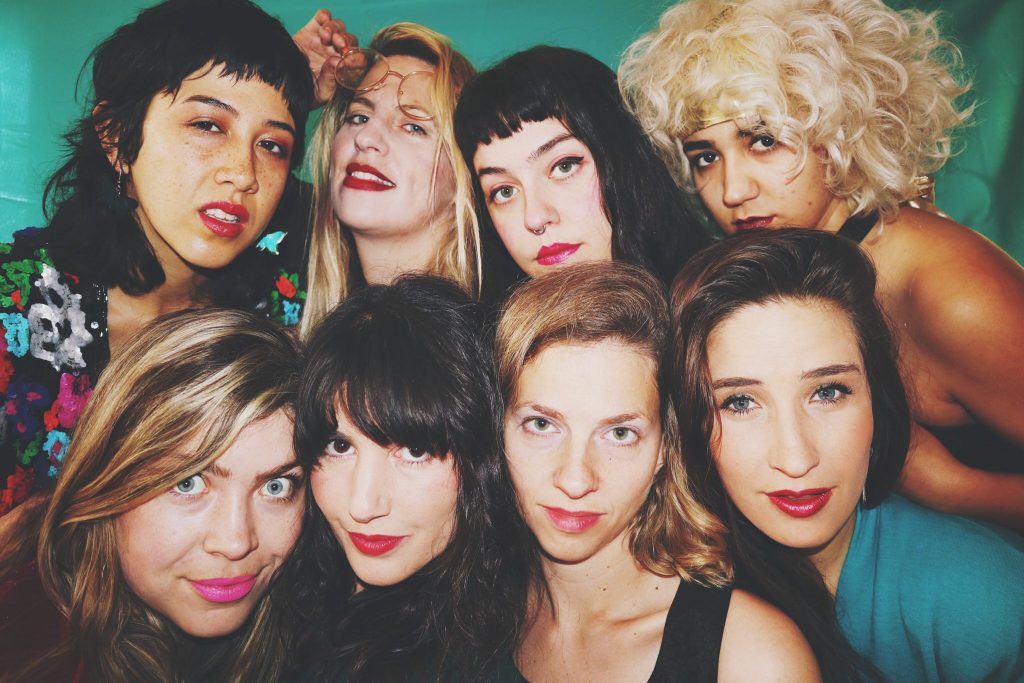 As we've seen recently, the number of Kate Bush tribute acts actively doing shows is increasing, and more importantly, diversifying – each bringing their own take on Kate's music to a live crowd. One of the only US based acts we've heard from, Baby Bushka, "filled with 4 part harmonies and epic choreographed dancing", are visiting the UK and Ireland this autumn.
Baby Bushka are an all female 8 piece Kate Bush Tribute Band based in San Diego. Although new to the scene they have already sold out their first two shows in San Diego and are planning more and more. The 29th and 30th of September sees them play Moth Club in Hackney, London. Tickets and info are here. They also play The Button Factory, Dublin on October 12th – details here.
Natasha from the band tells us:  "Kate Bush means the world to us and sharing the beauty, joy and genius of her music with old and new fans in a fun and fresh live show is what we love to do." Read more about Baby Bushka at their Facebook page or their official site.