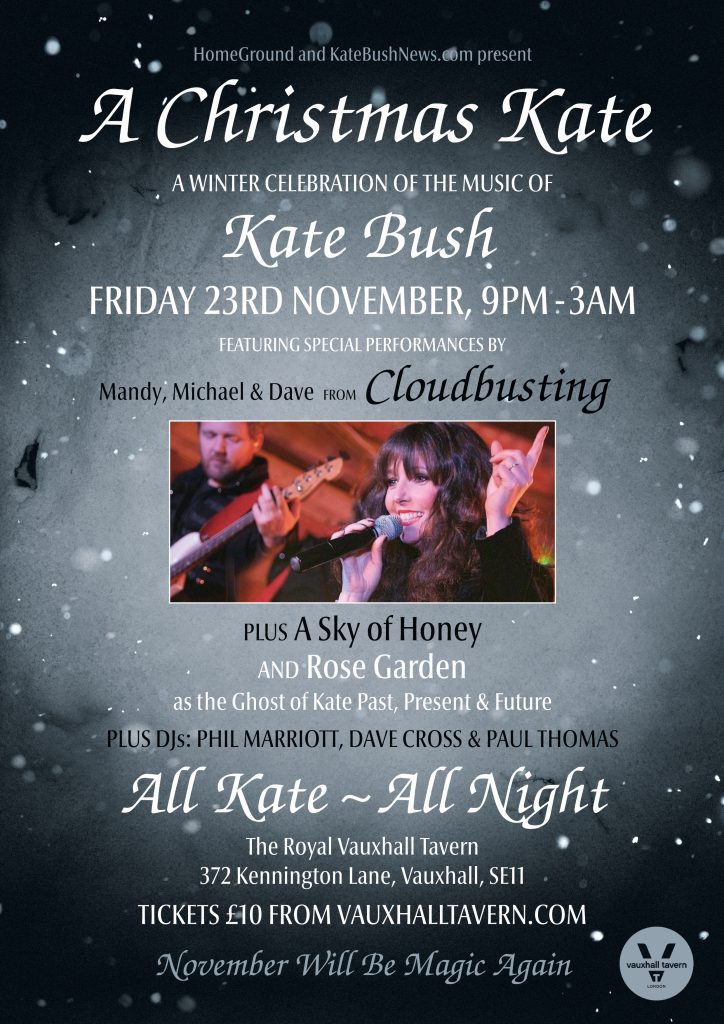 We're delighted to announce that this year the HomeGround/KateBushNews.com party will be in the form of a fantastic WINTER themed celebration of Kate Bush in The Royal Vauxhall Tavern, London on Friday, November 23rd. CLICK HERE TO BOOK YOUR TICKETS!
HomeGround and KateBushNews.com present
A CHRISTMAS KATE
A winter celebration of the music of Kate Bush
Featuring special performances by Mandy, Michael and Dave from Cloudbusting
The party will also feature A Sky of Honey…
…and Rose Garden as the Ghost of Kate Past, Present and Future!
Plus DJs Phill Marriott, Dave Cross and Paul Thomas.
'All Kate, all night' – November Will Be Magic Again!
WHEN? FRIDAY 23RD NOVEMBER 2018  9:00PM – 3:00AM
WHERE? THE ROYAL VAUXHALL TAVERN, 372 KENNINGTON LANE, VAUXHALL, LONDON, ENGLAND