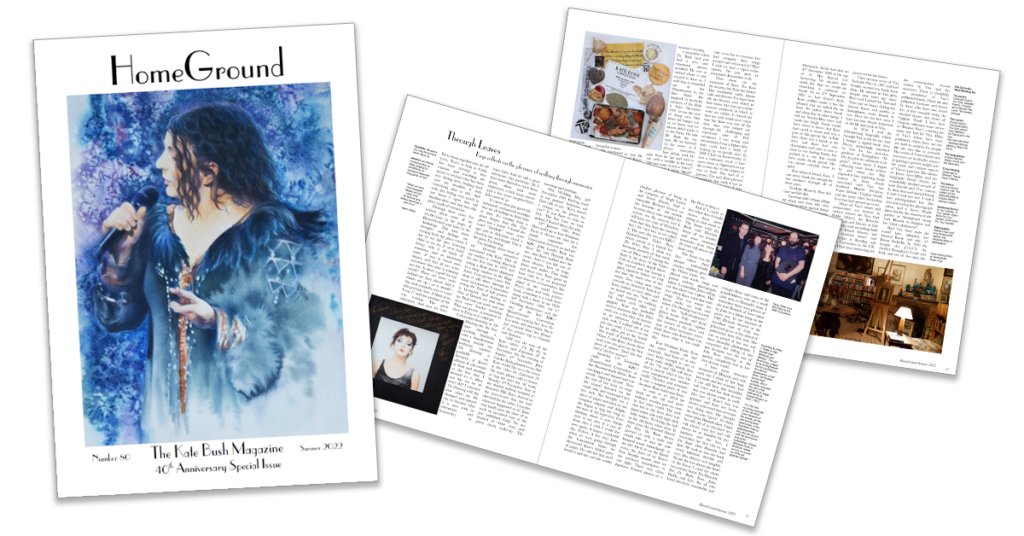 One of the highlights of the new 180-page special 40th Anniversary Issue of HomeGround – The Kate Bush Magazine is a beautifully evocative and thought-provoking piece by HomeGround's own Krys Fitzgerald-Morris which explores not just her own fan memories of decades immersed in Kate's music but also how Kate's legacy might be cherished and maintained for future generations… "the pleasure of walking through memories." I think any Kate Bush fan reading this would find themselves moved, but also a little proud, excited and perhaps a little wistful too – I experienced a whole mix of emotions reading this. Entitled "Through Leaves", Krys firstly writes about the excitement of the early days of HomeGround Magazine; visiting Kate's wonderful parents, Robert and Hannah, at East Wickham Farm, organising fan events and conventions (all those fans in The Big Sky video shoot!) and actually starring as an extra in the video for Experiment IV along with Peter and Dave from HomeGround. She shares many personal memories, all so treasured.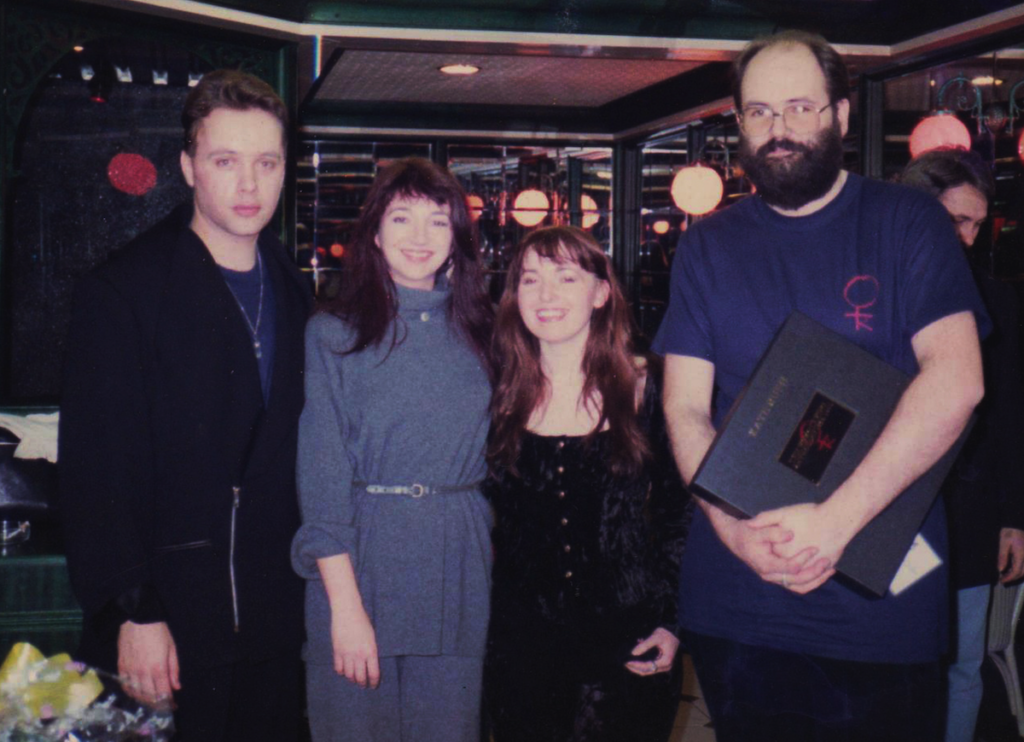 Krys writes: "Growing older brings things up sharp and close, like what happens to these special things of ours once we're no longer here. For me it is these treasured cards and letters from Kate, and cards from her parents. Not only these but the letters, cards and manuscripts of prose and poetry from John (Carder Bush). These things have to be preserved for the future."
To illustrate just how important this will become for Kate's legacy and to future generations, Krys recounts her own deep dive over the years into the life and work of Vita Sackville-West (1892-1962), the English novelist, poet and journalist who is remembered for the celebrated garden at Sissinghurst created with her husband, Sir Harold Nicolson. Noting that many of Vita's letters and manuscripts are housed in archives in the UK and USA, Krys describes a very memorable visit she made to Sissinghurst where she was given special access to Vita's Writing Room (preserved as she left it after her death in 1962) – filled with treasures and mementos from the writer's life and work. And so, inspired by this, Krys takes the reader on a visit to her imagined Kate Bush Museum, housed at East Wickham Farm, one hundred years from now in 2122. It's quite something to read. Like I said, a whole mix of emotions for any fan!
Read Krys's article, and many many others (including contributions from Paddy Bush and John Carder Bush) by getting your FREE download copy of the epic, new 134-page issue of HomeGround Magazine here!