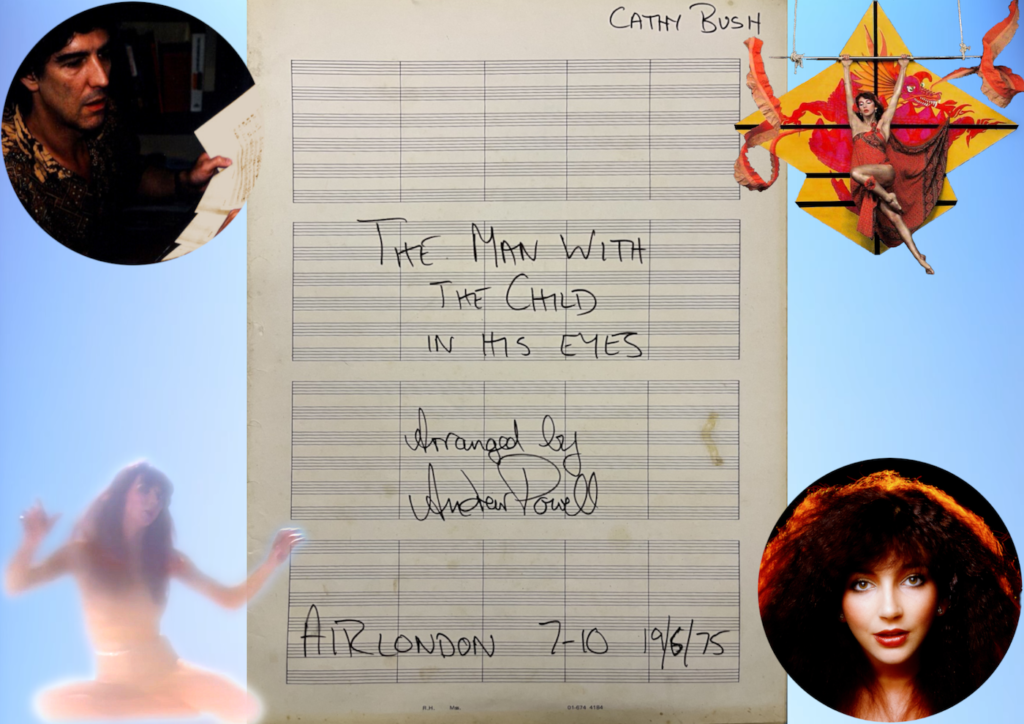 In this new episode of The Kate Bush Fan Podcast, Darrell, co-host of Bush Telegraph had the rare opportunity of chatting with Andrew Powell, producer and arranger of Kate's first two iconic albums, The Kick Inside and Lionheart. Listen in as they discuss the very first time Powell met Cathy Bush as a 16 year old, and the songs they eventually chose and recorded together. We also get to hear how Kate's vocal and piano playing with a live orchestra for 'The Man With The Child In His Eyes' was recorded all in one take – still at this incredibly young age.
Many new things are revealed and discussed. What David Bowie song did Kate cover when Powell worked with her in Japan? What songs did not get included on the published albums? And what was it like for Andrew Powell to hear 'Wuthering Heights' for the first time played by Kate in his flat? These questions and a whole lot more are revealed in this podcast with iconic producer, arranger, composer, conductor and musician, Andrew Powell.
You can subscribe to the Kate Bush Fan Podcast on iTunes or Spotify or on any podcast app you happen to use, such as Podcast Addict or Tunein or listen below on Soundcloud.
[WHILE WE HAVE YOU HERE, IF YOU'RE LIKING WHAT WE DO AT WWW.KATEBUSHNEWS.COM CONSIDER THROWING US A VERY SMALL DONATION TO HELP US SUPPORT RUNNING COSTS HERE: HTTPS://KO-FI.COM/KATEBUSHNEWS]