After all the excitement of this year issue 79 of HomeGround, the last print issue, is now scheduled to be published in December after the release of 50 Words for Snow.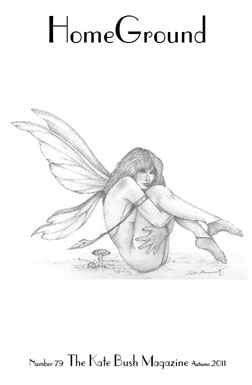 We want to carry views on the new album, on Wildman as a single, and also on Directors Cut.
The material from issue 79 will form the final section in the HomeGround book, which will be out in the new year.
We'd welcome short reviews of Director's Cut and 50 Words for Snow, and letters for publication about anything Katewise.
The email address for submissions is HomeGround@mogggy.org