Kate pays special tribute to her friend Bob Mercer on the front page of her official website today:

Also in today's update from Kate, it's been a long wait, but users of the iTunes downloading service will be able to download the Aerial album as it was meant to be experienced. From the news page of Kate's official site www.katebush.com: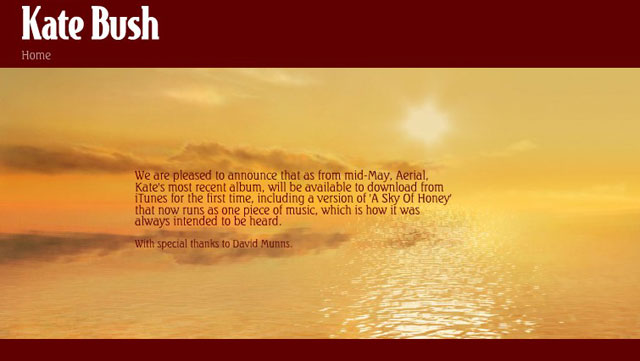 We are pleased to announce that as from mid-May, Aerial,  Kate's most recent album, will be available to download from  iTunes for the first time, including a version of 'A Sky Of Honey' that now runs as one piece of music, which is how it was always intended to be heard. With special thanks to David Munns.