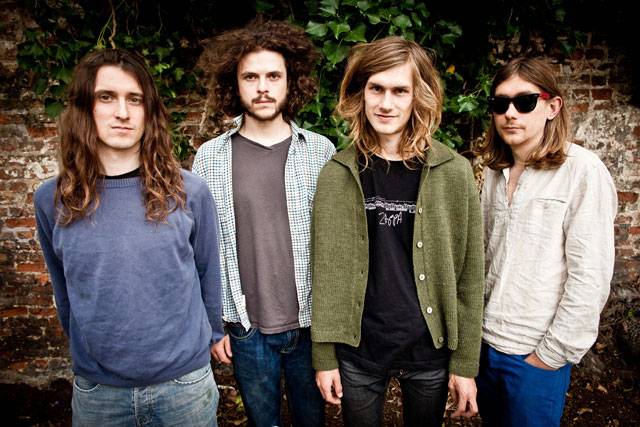 Regular site visitors will know all about Syd Arthur, a band based in Canterbury which features Kate's nephew Raven Bush on violin and mandolin. An accomplished live band, they are greatly inspired by the sonic pioneers of the late 60s and early 70s. I can't wait to catch them live some day!
With their unique and organic aesthetic, the band have since found themselves the integral part of an exciting new music scene. Several bands have developed strong ties, united by an encouraging spirit of camaraderie and a shared love of such greats as Soft Machine, Fela Kuti and King Crimson, to name but a few.
Syd Arthur have recently announced a new single – Ode To The Summer – to be released on Dawn Chorus Recording Co on 31st October. Featuring an exclusive non-album B-side, Black Wave it will be available on digital/limited 7″ vinyl. Ode To The Summer can be pre-oredered from all major online retailers from now, or pre-order through us direct and you will receive the download right away. Also Limited 7″ Green Vinyl available in limited numbers at www.sydarthur.bandcamp.com
These guys sound fantastic on this – check it out.
[soundcloud url="http://api.soundcloud.com/tracks/25189505″]