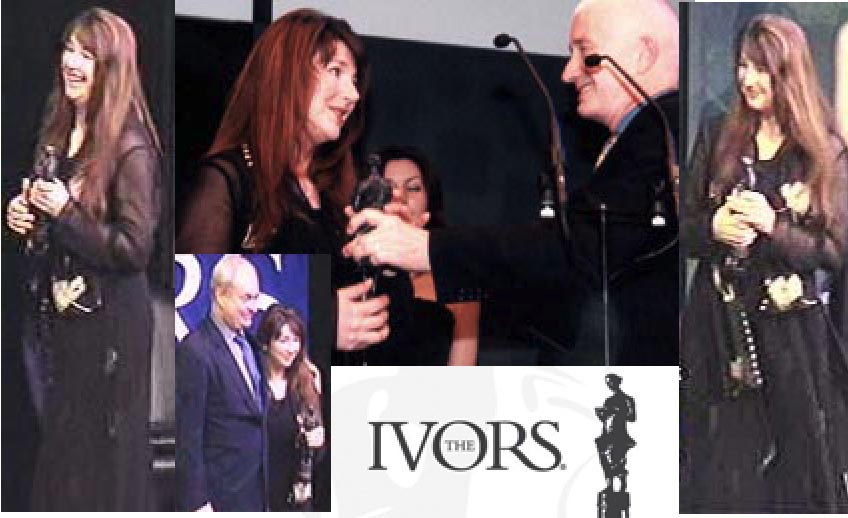 The BBC have just reported that Kate is among the musicians honoured at today's prestigious Ivor Novello Awards ceremony in London. The awards, now in its 47th year,  honour the contribution of songwriters, composers and music publishers to the industry in 2001, selected by the British Academy of Composers and Songwriters.
On receiving her award Kate said: "It's so special to be thought of as a songwriter. This means so much to me, I'll really treasure this."
From the BBC News report: "Dido, Kate Bush and the team behind Kylie Minogue's recent smash hit (incl Cathy Dennis) have won Ivor Novello songwriting awards, marking a success for women songwriters….veteran singer-songwriter Kate Bush completed the successes for women with her award for heroutstanding contribution to British music." The ceremony this afternoon was at the Grosvenor House hotel in London's Park Lane.
Update 24th May 2002:Ben on the guestbook writes:"BBC Radio 2 gave excellent coverage to Kate last night. They played Kate's very emotional acceptance speech. Stated that she is probably the most respected British female of the last 3 decades and for many her appearance was the highlight of the awards. They then played pieces of SIX of Kate's songs including Moments and The Dreaming. She sounded amazingly touched by the accolade and it was a real delight to hear her.." (thanks Ben). The man pictured here who presented Kate with her award is broadcaster Paul Gambicini.
Big thanks to John Harper for these pictures from this morning's GMTV news report – see all of his images at his site here.