Well, we were the first site to announce the Aerial album and today we have the pleasure of being the first place you're going to hear this AMAZING news! Seán, Peter, Krys & Dave.
KATE RELEASES "DIRECTOR'S CUT" ON MAY 16TH, A NEW ALBUM WHICH SEES HER RE-VISIT A SELECTION OF TRACKS FROM THE SENSUAL WORLD & THE RED SHOES!!!
NEW SINGLE "DEEPER UNDERSTANDING" RELEASED IN APRIL!!!
CONFIRMED: KATE CURRENTLY WORKING ON NEW MATERIAL!!!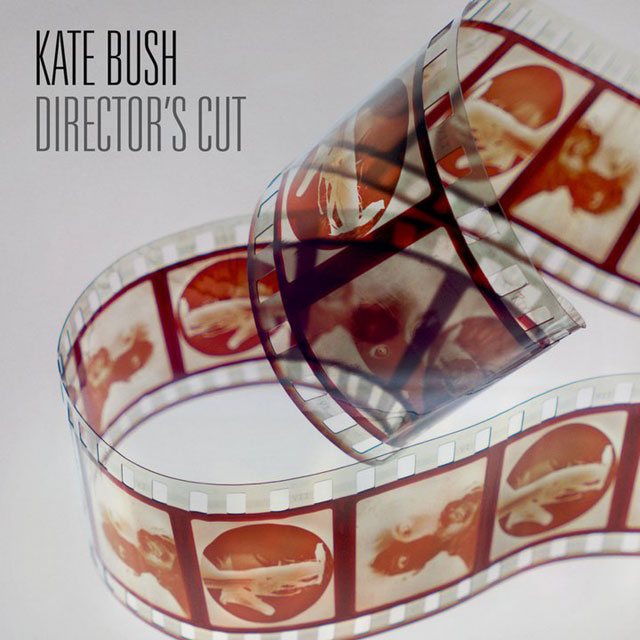 From the press release:
London, 11 March 2011
Kate Bush releases an unusual new album "Director's Cut" on May 16 on her own label Fish People, in conjunction with EMI.
On "Directors Cut" Kate revisits a selection of tracks from her albums "The Sensual World" and "The Red Shoes", a process that presents a fascinating portrait of an artist in a constant state of evolution. She has re-recorded some elements whilst keeping the best musical performances of each song – making it something of a director's cut but in sound, not vision.
A new version of "Deeper Understanding" will be released as a single in April. Although written some twenty years ago, the song may be more relevant today than ever…
Kate is currently working on new material although no release date has been set for this.
"Director's Cut" will be released in the following formats: Digital Album, Standard CD in a case-bound book, Deluxe CD (three disc package, including Director's Cut, The Sensual World and re-mastered The Red Shoes) in a case-bound book and two-disc vinyl. Other digital and vinyl formats will be made available on katebush.com. Details will be published shortly.
Note: we realise that this moment of elation for Kate Bush fans coincides with the shocking news of the earthquake and tsunami in Japan and elsewhere today. We have heard from our friend Sozo in Japan who provides the Japanese version of this site – he is in the West of Japan and is safe, but fears for his fellow Japanese in stricken areas. Here is a website which outlines how we can all give practical help.
Press: Guardian Blog Guardian News Daily Telegraph (1) Daily Telegraph (2) Daily Telegraph (3) Daily Express Yorkshire Post Rolling Stone Shropshire Star Eastwood & Kimberley Advertiser The Quietus Press Association Time Life NME MSN Mojo San Francisco Examiner This is Leicestershire
Blogs and Music News sites: Perez Hilton BBC America Under The Ivy Gigwise Pitchfork Oh No They Didn't! Slicing Up Eyeballs Louder than War Consequence of Sound Shiny and New So Hip it Hurts The KT Bush Fan Soundtrack to my Day Love and the Anger Planet Vinyl Gothic News Anglopop MusicFeeds.com.au Gossiphat ActorsComfort Datalounge EllenWood Paste Spinner Fact DigitalSpy Waffle Real PlanetRock ThePinoy Connection ABC DigMusic AusPop EMI-Sweden Chuiko Blurt Love Party Music Steelberry Clones The Rock Doctor That Boy James Audio Diva
Background Features: AV Club Rock's Backpages
Boards: PopJustice DigitalSpy MumsNet Prince.org Roobarb The Word Unforumz Linn DuranDuran Fark Moopy Afterld UKMix
French: eVous CapCampus Culture KS207 Music Spot Live Mitach J-Music German: MusicMovement Klatsch Tratsche Spanish: Jenesaispop Russian: Siteua 7ja Polish: Emuzyka Kobieta i Muzyka Muzyka-wp Niezalc Dzienny JazzGazeta Czytadelko Romanian: Realitatea MusicFM Danish: Gaffa Italian: Mauxa Rockol News Mag Hungarian: Recorder Portuguese: Garoto Enxaqueca Pernambuco Estadao O Globo Swedish: Delarnas Tidningar Popponny Indonesian: Uncluster Greek: Music Velocity Sawbiz Dutch: Muziek.nl PeterCappelle Die Alternative Muziekman Top40 Archief Written in Music Serbian: The World of Pop Croat: Mixer.hr Finnish: Rytmi Ajjassa Paljain varpain Chinese: Sina Czech: Topzine