Exciting news from Kate's official site: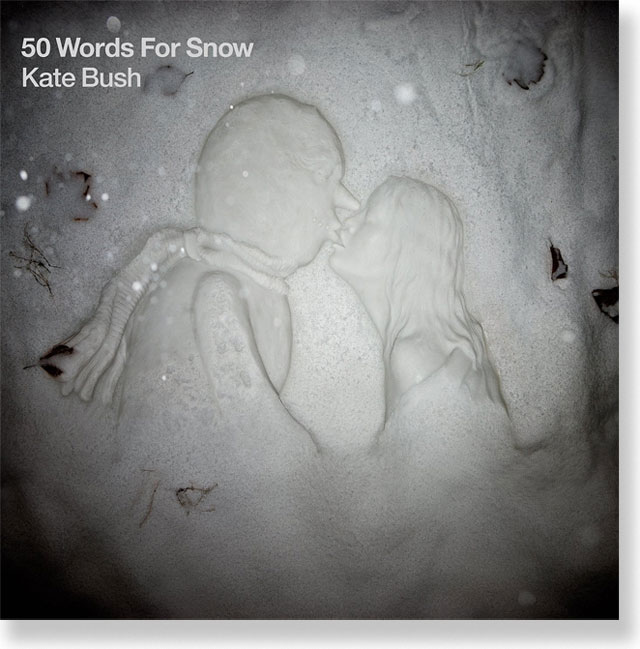 We are extremely pleased to announce that Kate will be releasing a brand new album: "50 Words For Snow" on 21 November 2011. The album will be the second release from Kate's own label Fish People and comprises all new material that was recorded during the same period that Kate worked on her album Director's Cut. You can pre-order your copy at any of the following online stores now: HMV iTunes Amazon Play
"50 Words For Snow" will feature seven brand new tracks set against a background of falling snow. The total running time is 65 minutes and the track listing is:
SNOWFLAKE
LAKE TAHOE
MISTY
WILD MAN
SNOWED IN AT WHEELER STREET
50 WORDS FOR SNOW
AMONG ANGELS
A higher resolution version of the cover image is here (thanks Louise). This is obviously incredible news, who would have guessed 2011 would see Kate release two albums! Here at Katebushnews.com and HomeGround we are just as excited as all of you and we will make sure we bring you all the news, reports, reviews and everything else as it happens… `let it snow, let it snow, let it snow'!!!
Seán, Peter, Krys and Dave