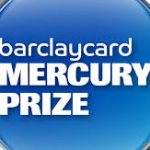 There has been much media comment (again) over the nominations for the annual Mercury Prize for "the album of the year". Despite much speculation, Kate's 50 Words for Snow was not included amongst the nominations. This was a matter of comment by Anita Singh in the Daily Telegraph "Plan B is one of the few well-known names on this year's Barclaycard Mercury Prize shortlist, with bookies' favourite Kate Bush a surprise omission … But it is the absence of Kate Bush that proves most surprising after her latest album, 50 Words For Snow, received high praise from critics".
Also in the Telegraph, Neil McCormick was unable to understand Kate's omission: "Kate Bush has been overlooked, which may be the biggest injustice of all. Given a vague emphasis on "pushing music forward", the Mercury Prize has long struggled with veteran artists, preferring to concentrate on debutants with newly minted sounds … Again, it is the baffling vagueness of the Mercury Prize's criteria that infuriates. Bush's 50 Words For Snow was a deeply strange and original album from a woman widely recognised as one of the greatest and most original popular recording artists of our times. Even if it isn't Bush's finest work (and, actually, I'd argue that it is up there), surely any committed album by a globally admired, bona‑fide genius has got to be of greater significance than, say, the debut of a thrashy jazz rock trio making small waves on the Leeds local improv scene?"
Andy Gill in the Independent had previously set out why he thought Kate should have been included: "It's many a year since the Mercury went to an old-school legend, and none deserves it more than consistently the most innovative and experimental of British pop stars, and thus emblematic of the qualities supposedly rewarded by the Prize. This concept album pivots on the cusp of pop, jazz and classical, imbued with the swaddling warmth of a fur coat on snow-covered steppes". Tim Chipping at Holy Moly wondered if Kate actually refused a nomination.
At Entertainment.ie John Balfe noted the absence of any Irish talent and added "This year's list can be defined as much by what it's missing as by what has been included. All of the albums nominated are worthy in their own right, but collectively the list is lacking a certain sense of adventure that could have been provided had the likes of Kate Bush…" Alexis Patrides in The Guardian also noted the Prize's ongoing blind spot: "There's no representation from what you might call rock's more distinguished citizens: with Kate Bush unexpectedly absent from the list".
Mercury Prize chairman Simon Firth, sociomusicologist, was quite satisfied. He told the Telegraph that this year's list of nominees was the most open and diverse in the history of the award. "I suppose there was nothing that seemed to be an absolute must. The field became much more wide open". Apparently not quite that wide.