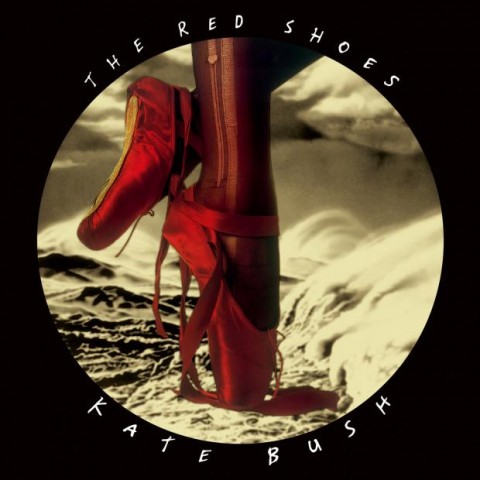 Kate's 1993 album The Red Shoes will finally be reissued on 180g vinyl LP in April.
From the superdeluxeedition site: The album was Kate's seventh studio long-player and yielded four top 30 UK hits, including lead single Rubberband Girl, And So Is Love and Moments of Pleasure. The record features a wide array of guests including Eric Clapton, Jeff Beck, Gary Brooker and Prince (not forgetting Lenny Henry).
Once promotional duties were over in 1994, Kate took an extended break, had her son Bertie, and didn't return with another album until 2005, with the acclaimed Aerial (also sorely in need of a vinyl reissue, judging by the ridiculous prices the lone 2005 pressing is commanding).
The Red Shoes is being reissued on a new audiophile label called Analog Spark – an imprint of Razor & Tie. Analog Spark will focus "on the reissue of classic and acclaimed albums on 180-gram vinyl and SACD".
Kate's album has been out-of-print on vinyl for decades and commands massive prices on the used market. This title will therefore be very welcome indeed and will be only the second release on Analog Spark (after The Sound Of Music soundtrack). The new vinyl reissue was cut from "the original analog tapes" by Ryan K. Smith at Sterling Sound and is being pressed at RTI.
Remarkably, The Red Shoes is actually only one of two KB albums that has ever been remastered (Hounds of Love being the other). It was included on CD as part of the three-disc Director's Cut deluxe edition in 2011. Kate was quite open about not particularly liking the digital sound of the original record, so until more information is forthcoming, we will assume that this new 180g LP is being mastered from the same analogue source as Kate used for the CD remaster.
The Red Shoes 180g vinyl reissue will be issued in April. Watch the Analog Spark site for updates.