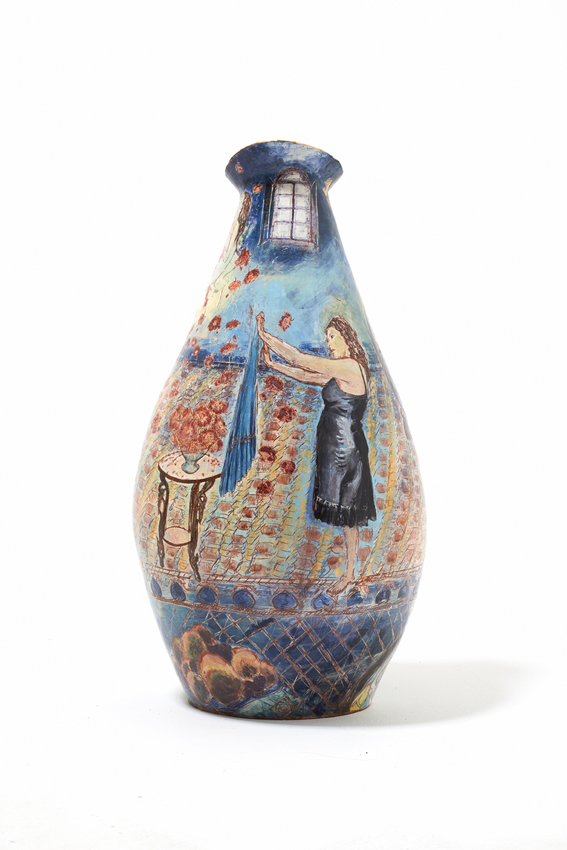 Krys Fitzgerald-Morris (of HomeGround and katebushnews.com fame!) has been involved in an interesting, Molly Bloom-related project that should be of some interest to fans of Kate's songs The Sensual World and Flower of the Mountain.
The wonderful ceramic artist, Claudia Clare Ceramics new website page has just been published, showing the trilogy of pots, "Molly's Odyssey". Claudia asked writer, Rebecca Chance to be her model as a modern day Molly Bloom, (James Joyce's earthy, sensual character in "Ulysses") & Krys was asked to photograph Rebecca in various poses for Claudia to then work from.
In June of 2013 the pots were exhibited at the Francis Kyle Gallery in London's Mayfair. The three met there again to do a shoot with Rebecca posing with the pots. Krys describes the finished work: "When I walked into the gallery & saw Claudia's finished "Molly's Odyssey" they took my breath away. They were so beautiful. Each pot has it's own theme – "The Kiss", "Diva" & "Yes".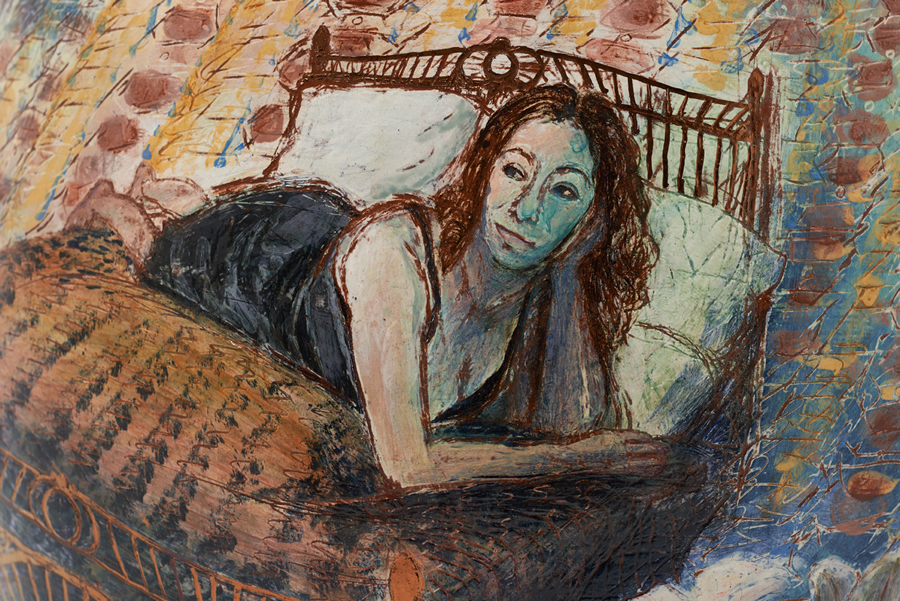 I adore the rich colours & the sensuality. I love the humour of the newspaper headlines & how Rebecca's beloved cat has also been immortalised in a typical cat pose! It was a wonderful project to be a part of, such a fantastic concept & such an energy about it."
Read more about the exhibition, and Claudia's other work, at the Claudia Clare "Molly's Oddyssey" page here.