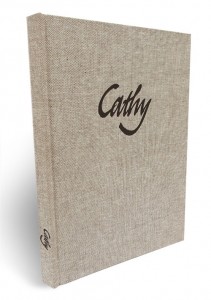 Warm congratulations to John Carder Bush! His 2014 republished edition of "Cathy", photographs of his sister Kate as a young girl with accompanying text, was the recipient of the Best Photographic Book, Art/Architecture Monographs Award 2015 at the British Book Design and Production Awards on Thursday 26th November.
Very much a book industry event, the ceremony was held at the Jumeirah Carlton Tower Hotel in Knightbridge, presented by comedian and author Mark Watson.
The awards, which seek to recognise those that "continuously innovate, push the boundaries and embrace new technologies", were held by the British Printing Industries Federation (BPIF) in association with Oxford Brookes University, The Bookseller and The Publishers Association.
"Cathy" can be ordered on Amazon here and some copies of a signature boxed edition of the book are still available here. His latest book, Kate: Inside the Rainbow, is available here.
[youtube width="425″ height="384″]https://www.youtube.com/watch?v=0tcwMwTE1RE[/youtube]
[youtube]https://www.youtube.com/watch?v=-4pSKeLw8gE[/youtube]