KATE BUSH – REMASTERED. It's finally happening! Kate is releasing her entire back catalogue, fully remastered, on brand new vinyl and CD editions! For vinyl lovers, this means that long-out-of-print records, including ones that have in recent years commanded insane prices on the secondhand collector market (The Red Shoes and Aerial, we're looking at you!) will now be available to purchase in the shops again, plus you have the joy of listening to even Kate's earliest albums in sparkling new remasters for the first time, on your preferred format. All the audio has been remastered by Kate and James Guthrie except for Before The Dawn on CD which is the original mastering.
Update: Seán discusses the remasters in the Kate Bush Fan Podcast  – listen here:
Update: 5th October – Kate has posted on her official site about the reaction to the news:
Response to the Remasters…

I just can't believe the fantastic response to yesterday's announcement of the Remastered project. I'm totally blown away! It's really exciting and incredibly rewarding for everyone involved to see it being received so positively.
I really wasn't expecting such an overwhelming reaction. Thank you.
All best wishes,
Kate
As well as the 10 Kate Bush studio albums being made available for purchase separately on vinyl and CD, Kate is also releasing box set Remastered collections – four box sets on vinyl and two box sets on CD. The vinyl albums – all Kate's studio work – will be released in 4 separate boxes, the first two on November 16 and the latter two on November 30. The CD boxes will be staggered on the same dates.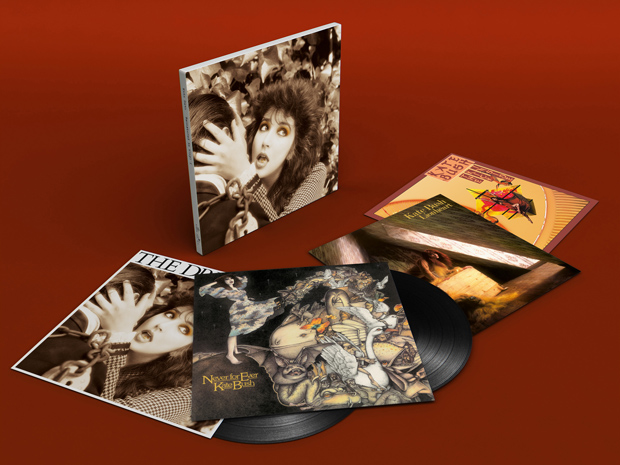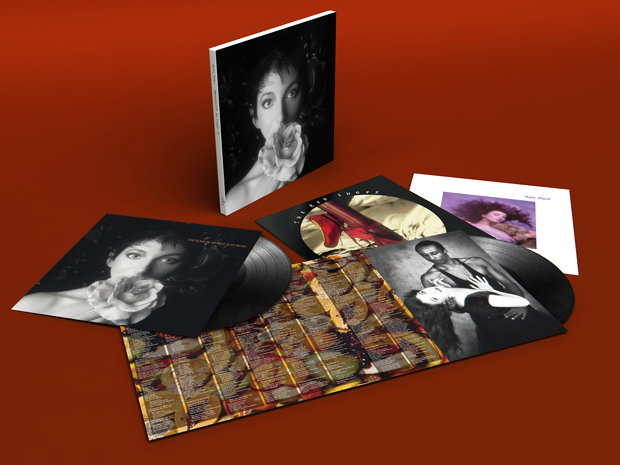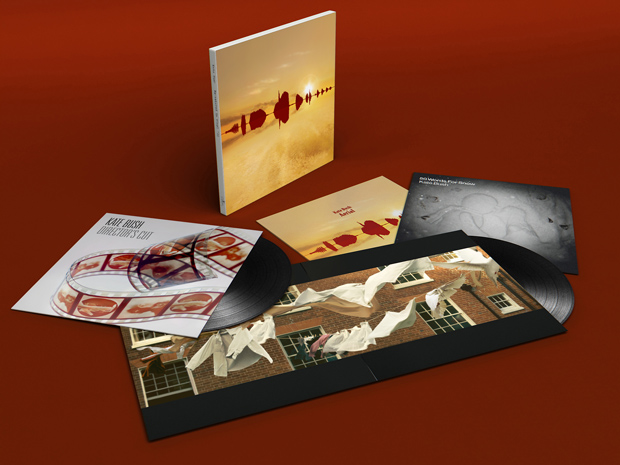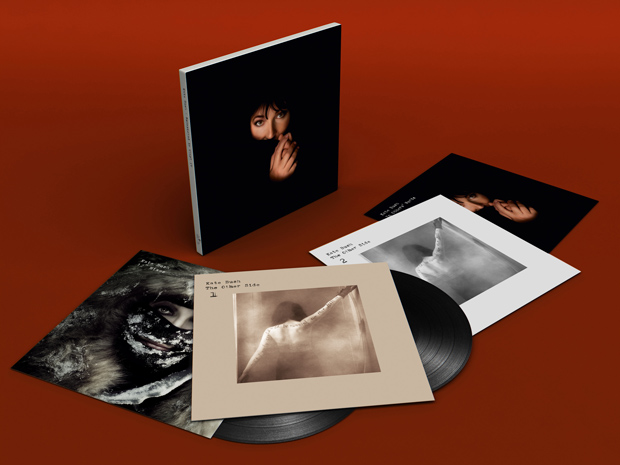 The four vinyl box sets are called Kate Bush – Remastered in Vinyl I, II, III and IV and present Kate's 10 studio albums across three individual box sets, with the fourth set being a brand new 4LP rarities collection of 12″ mixes, remixes, b-sides and covers. The first three LP box sets feature artwork imagery from The Dreaming, The Sensual World and Aerial, unadorned by any text, to mark each era of recordings they contain. The rarities LP box set features a portrait of Kate on the cover. The Red Shoes is now presented in a double vinyl gatefold sleeve format. Note: The Before the Dawn live album set has already been made available by Fish People since 2016 in its own 4LP box.
*double vinyl album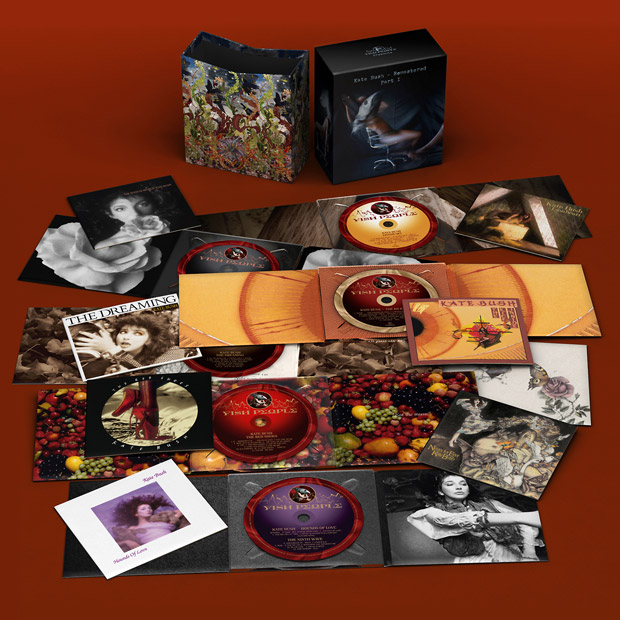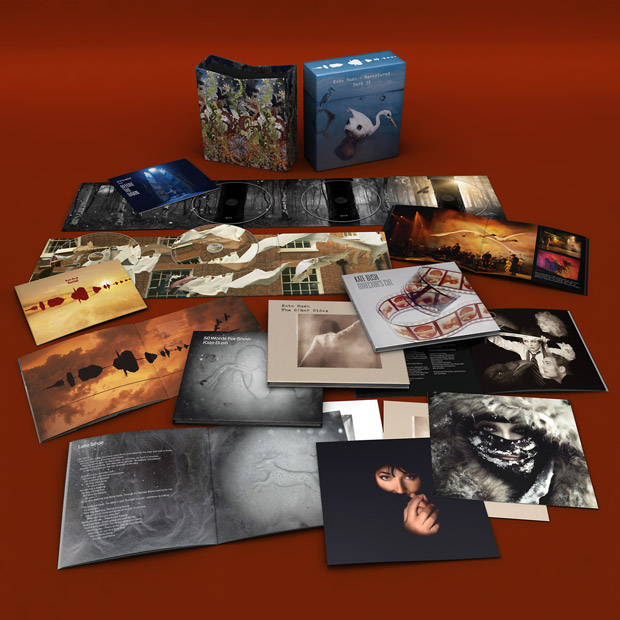 The two CD box sets are called Kate Bush – Remastered Part I (featuring her first 7 albums), and Kate Bush – Remastered Part II which features Aerial, Director's Cut, 50 Words for Snow, Before the Dawn and a brand new 4CD rarities collection of 12″ mixes, remixes, b-sides and covers called "The Other Sides" Note: The rarities CDs will only be available as part of the second CD box set.
The Other Sides – Track-listing of rarities discs (vinyl and CD):
12" MIXES

Running Up That Hill (A Deal With God)
The Big Sky (Meteorological Mix)
Cloudbusting (The Orgonon Mix)
Hounds Of Love (Alternative Mix)
Experiment IV (Extended Mix)

THE OTHER SIDE 2

Home For Christmas
One Last Look Around The House Before We Go
I'm Still Waiting
Warm And Soothing
Show A Little Devotion
Passing Through Air
Humming
Ran Tan Waltz
December Will Be Magic Again
Wuthering Heights (Remix / New Vocal from 'The Whole Story')

THE OTHER SIDE 1

Walk Straight Down The Middle
You Want Alchemy
Be Kind To My Mistakes
Lyra
Under The Ivy
Experiment IV
Ne T'Enfuis Pas
Un Baiser D'Enfant
Burning Bridge
Running Up That Hill (A Deal With God) 2012 Remix

IN OTHERS' WORDS

Rocket Man
Sexual Healing
Mná na hÉireann
My Lagan Love
The Man I Love
Brazil (Sam Lowry's First Dream)
The Handsome Cabin Boy
Lord Of The Reedy River
Candle In The Wind
PRE-ORDER LINKS FOR INDIVIDUAL REMASTERS:
| | |
| --- | --- |
| The Kick Inside (2018 Remaster) | The Sensual World (2018 Remaster) |
| Lionheart (2018 Remaster) | The Red Shoes (2018 Remaster) |
| Never For Ever (2018 Remaster) | Aerial (2018 Remaster) |
| The Dreaming (2018 Remaster) | Director's Cut (2018 Remaster) |
| Hounds of Love (2018 Remaster) | 50 Words for Snow (2018 Remaster) |