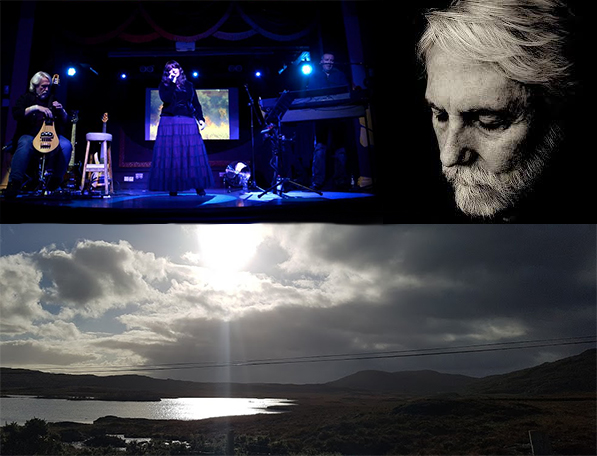 No, Seán can't believe it either: in this episode of the Kate Bush Fan Podcast he catches up with Del Palmer(!) and singer Mandy Watson and pianist/arranger Michael Mayell of The Kate Bush Song Book as they perform in Ireland together for the very first time. This relaxed chat finds us sitting around a kitchen table in Dublin discussing how Del became involved with the band, how he experienced re-visiting Kate Bush songs he hasn't performed on in decades, and his memories of trips to Ireland with Kate and recording here with the cream of Irish musicians.
We can't thank Del enough for taking the time to do this. Seán also chats briefly backstage with Nadie Keating and Julia Krajewska, the immensely gifted surprise guest vocalists at the Dublin show! All song clips recorded in Monroe's, Galway – Oct 20th 2018.  Read more about Cloudbusting and the Kate Bush Song Book at their site here and follow Del Palmer at his Facebook page here.
You can subscribe to the Kate Bush Fan Podcast on iTunes or on any podcast app you happen to use, such as Stitcher or Tunein or listen below on Soundcloud.