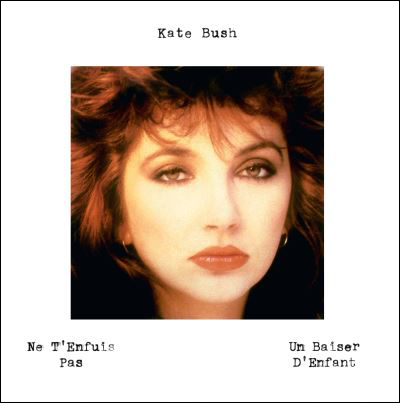 Eagle-eyed French fans (thanks Tristan!) spotted the latest Kate Bush Remastered special release on the French FNAC website:
https://www.fnac.com/a13674158/Kate-Bush-Ne-t-enfuis-pas-Exclusivite-Fnac-Edition-Limitee-Maxi-vinyle
Here's the brief description: "Maxi Vinyl Kate Bush. Inclus deux titres rares chantés en français: Ne t'enfuis pas et Un baiser d'enfant."
Both remastered tracks were included in Kate's collection of rarities, The Other Sides, released in March this year. The cover uses the same photo from the original French Ne T'Enfuis Pas / Un Baiser D'Enfant single from July 1983 (shown below) but uses the distinctive Kate Bush Remastered font instead. Released on September 3rd, unlike Cloudbusting, there is no mention of a picture disc, so we may be looking at a regular double sided 12″ single here, which would be the first in that format since the rare Italian Rubberband Girl vinyl 12″ in 1993.
The disc is exclusively available in France (it seems) from the FNAC website, and, presumably in their stores around France come September. The vinyl disc is listed as a limited edition, but we don't know how many there will be….quelle belle surprise!