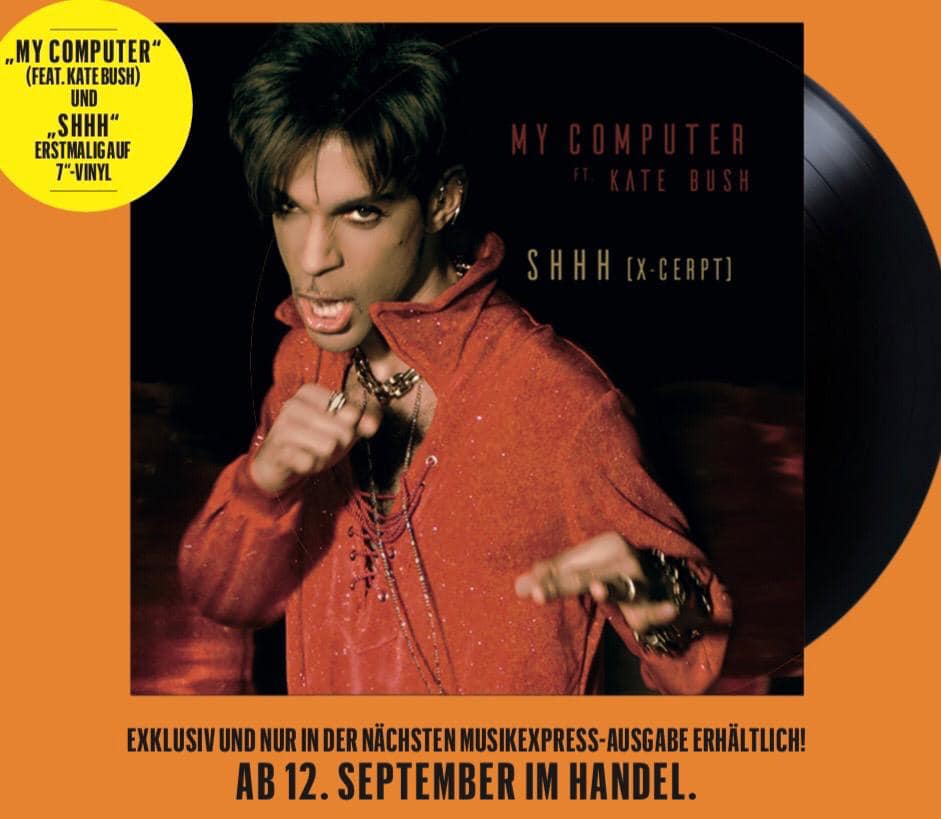 The October 2019 issue of German music magazine MUSIKEXPRESS is shipping with a vinyl 7″ edition of the 1996 track My Computer by Prince which features backing vocals from Kate. From the site:
"Exclusively and only available in MUSIKEXPRESS 10/2019: A 7 "vinyl single by PRINCE!
A-side: "My Computer" ft. Kate Bush
B-side: "Shhh" (x-cerpt) – from the promo tape "The Versace Experience: Prelude 2 Gold"
This exclusive is delivered from September 12th and can be ordered here. Before you get very excited, Kate's vocal only occupies a couple of choruses in the middle of the track and can be tricky to distinguish from the same lines being sung by Prince – but it's undeniably thrilling to hear their two famous voices blend, even for a brief moment.

My Computer was released on the third disc of his 19th album 'Emancipation', released on 19th November 1996, with Kate's contribution recorded in the UK and sent to Prince at Paisley Park Studios. The track marked their second collaboration after Prince was featured on the track Why Should I Love You on Kate's 1993 album, The Red Shoes. When Prince tragically passed away in April 2016, Kate left a heartfelt message about him on her site.