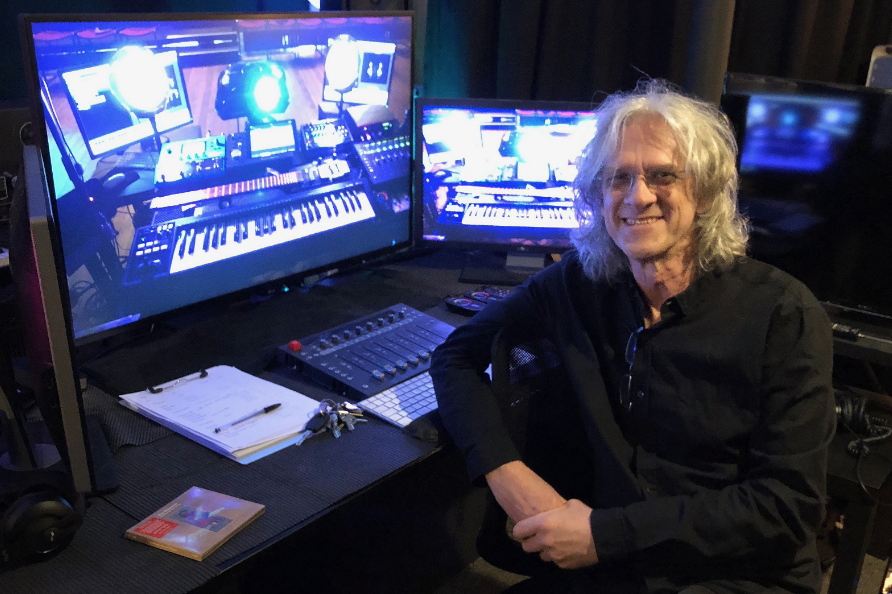 Music journalist Anil Prasad has a new interview with mixer/engineer/producer Stephen W Tayler, who as many of you know, has been closely involved in Kate's recent projects, including Director's Cut, 50 Words for Snow, and of course, the Before the Dawn shows and live recording. Stephen offers a great deal of insight into his work with Kate in the conversation, which I think many of you will enjoy. A sticker quote from Kate on the package of Stephen's recent Ostinato album package reads: "A beautiful and beguiling filmic journey in sound"
Here's an excerpt where Stephen discusses how he tackled sonically representing what Kate wanted on the 50 Words for Snow album:
We were trying to imagine the feeling when you walk out on a dark night and the snow is falling. There's a very different kind of silence in the air. It feels very dead, yet at some time, there's still a presence you feel. How do you personify that in sound? It was about making people experience a sonic texture, dimension or depth. It sounds abstract, but these were the kinds of discussions I had with Kate. She wanted to make people feel something specific when they heard it, instead of just how they respond to the lyrics or playing. Sonically, how does it make you feel? That was the big question and what we were trying to accomplish. We would have wonderful conversations about these things.
Stephen also discusses his role on stage during the Before the Dawn shows:
I visited a hidden place in the middle of the countryside with about 100 people working on pre-production for the show. Kate gave me the title "Kate Vocal Navigator" in the program. My role was specifically to handle the sound of her voice. I controlled the effects that were used extensively throughout all the changing scenarios of the show. I handled her vocals and fed them to the front of the house. I was on stage, not out front. I never heard how the show sounded upfront. My main focus was to control the individual sound for every song. I would be hearing in my in-ear monitors exactly what Kate was hearing. I was controlling not just what the audience heard, but what Kate heard herself. It was about giving her the right sonic environment to suit her performance.
There's a lot more about his work with Kate in the full interview here: https://www.innerviews.org/inner/stephen-w-tayler