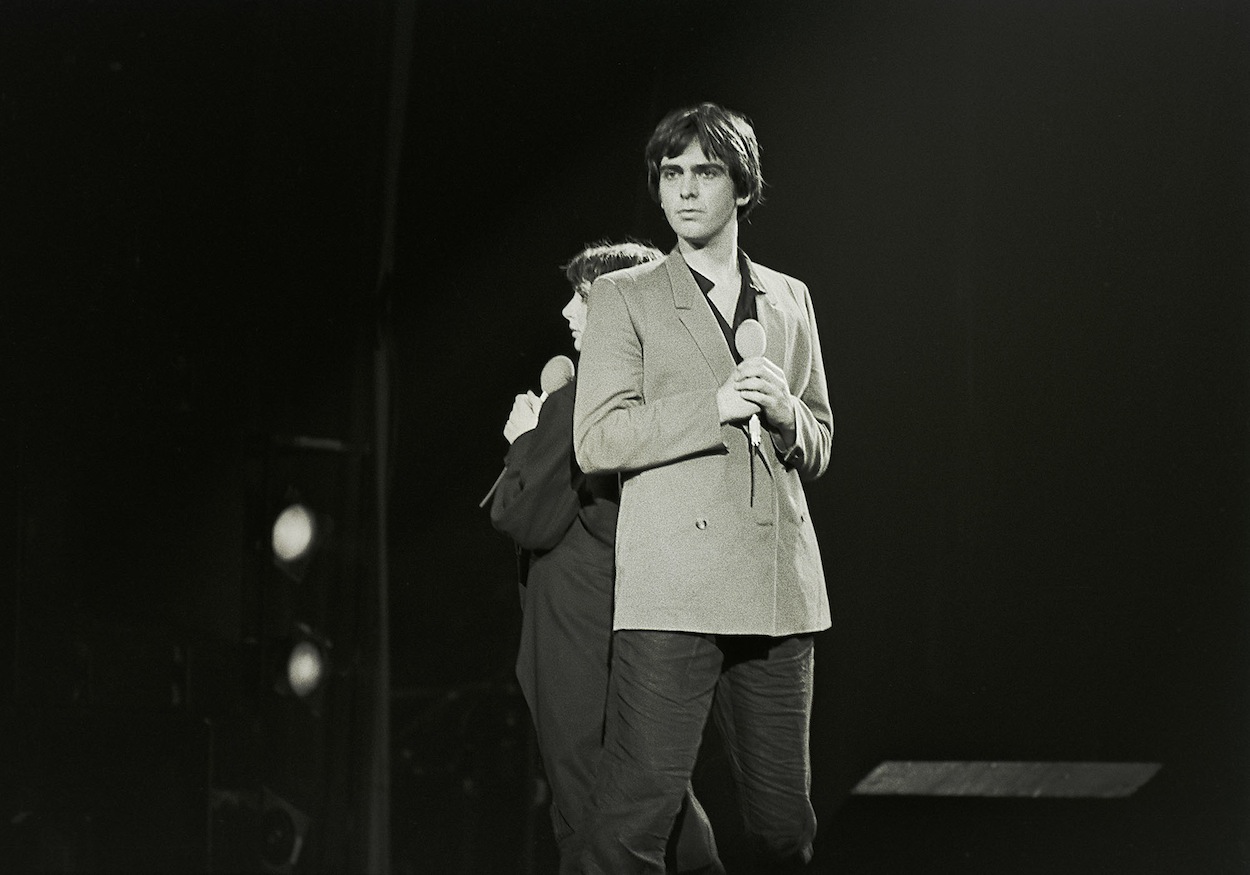 Photographer Max Browne is preparing a new book which will showcase his incredible photographs from Kate's 1979 Lionheart tour. I'm very grateful to Max for sharing this exclusive, never-before-seen photo with me; it shows Kate, with Peter Gabriel, on stage at the benefit concert in aid of her lighting engineer, Bill Duffield. The show took place on 12th May 1979 and I'm not 100% sure what song they were performing here, possibly Peter's song "I Don't Remember" – see set list below. Below it is another photo by Max of Kate with Steve Harley (Cockney Rebel) at the same concert. See more photos of Kate live in 1979 taken by Max here. We'll update you on his book when there's more information.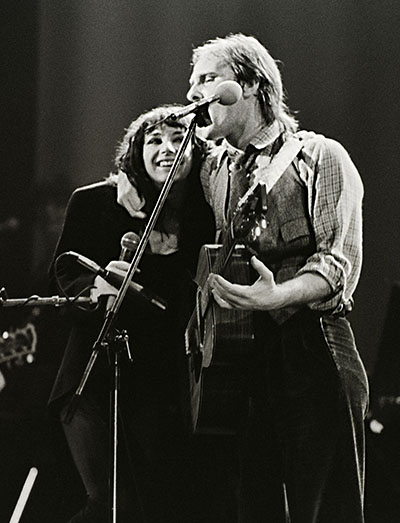 Songs performed that night:
Moving
Symphony In Blue
Violin
The Kick Inside
Strange Phenomena
Hammer Horror
Kashka From Baghdad
Don't Push Your Foot On The Heartbrake
Them Heavy People (with Peter Gabriel & Steve Harley)
The Woman With The Child In Her Eyes (with Peter Gabriel & Steve Harley)
The Man With The Child In His Eyes
Here Comes The Flood (Peter Gabriel)
I Don't Remember (Kate Bush & Peter Gabriel)
D.I.Y. (Peter Gabriel)
Best Years Of Our Lives (Steve Harley)
Come Up And See Me (Make Me Smile) (Steve Harley)
Wow
Kite
James And The Cold Gun
Wuthering Heights
Let It Be (Peter Gabriel & Steve Harley)
Bill Duffield, Kate's lighting engineer, sustained critical injuries in the Poole venue at the end of the night after the first date of the Lionheart tour (a warm-up show on April 2nd 1979). Bill tragically died a week later.