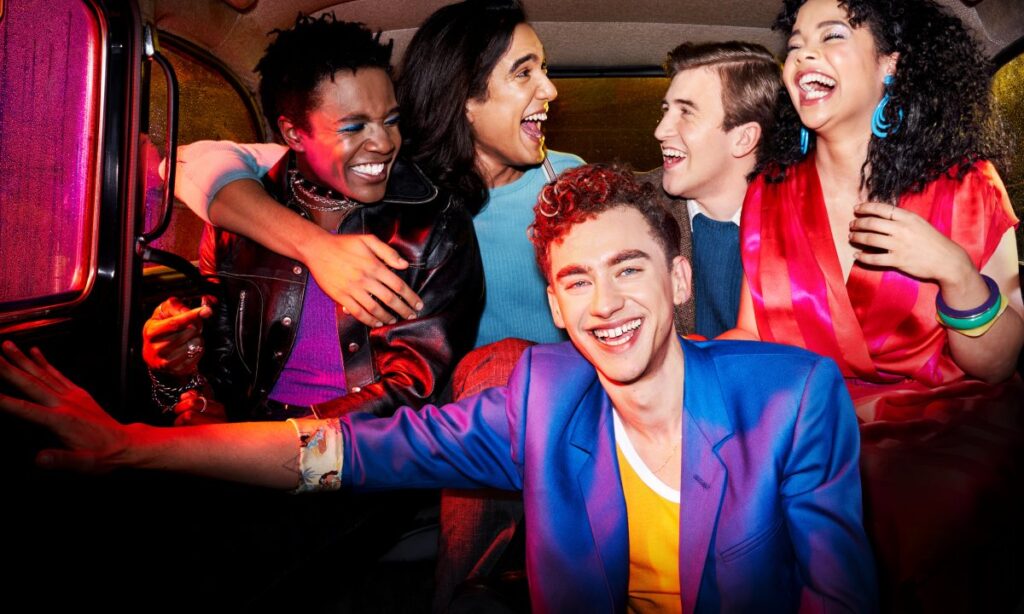 One of the most searingly affecting uses of Kate's music on a television series in recent memory was on the phenomenally successful Channel 4 drama series, "It's a Sin". The acclaimed five-part miniseries, written by Russell T Davies, is set from 1981 to 1991 in London and depicts the lives of a group of gay men and their friends who lived during the HIV/AIDS crisis in the United Kingdom. The drama was the most-watched in Channel 4's history. In a feature in today's Guardian newspaper, Davies and director Peter Hoar discuss the 80s music used in the soundtrack, and how Kate personally gave permission for the use of Running Up That Hill for the episode:
Peter Hoar: I knew I was being cheeky putting Kate Bush in. Russell had written [songs] in and everyone knew that as they were in the script and were going to be paid for. Others such as Kate Bush hadn't. But this song felt right. We initially had it over the scene with them all sat around the table. I'm glad it's not there now as the song is saying the same thing as that scene. They're sat there just thinking: we don't know what to do. Jill is taking responsibility, but what can they say? That song is about women and men swapping places, and certainly the idea of taking someone's place is pertinent. It could have been any of them. Ritchie hasn't been perfect, but he's done nothing wrong. He's behaved in a way that he had every right to. It just so happens that in this particular instance there was something else going on and he fell foul of it. He regrets it, as you can see, but he's proud in lots of ways.
Russell T Davies: We took the song off at one point, do you remember? Someone said they weren't sure about it and Peter very kindly took it off. The whole scene fell apart.
Peter Hoar: And then, of course, the wonderful Kate Bush gave Russell permission to use it directly.
Russell T Davies: You do have to ask permission and she doesn't often give it.
It's a Sin can be watched in the UK and Ireland on the All4 player.