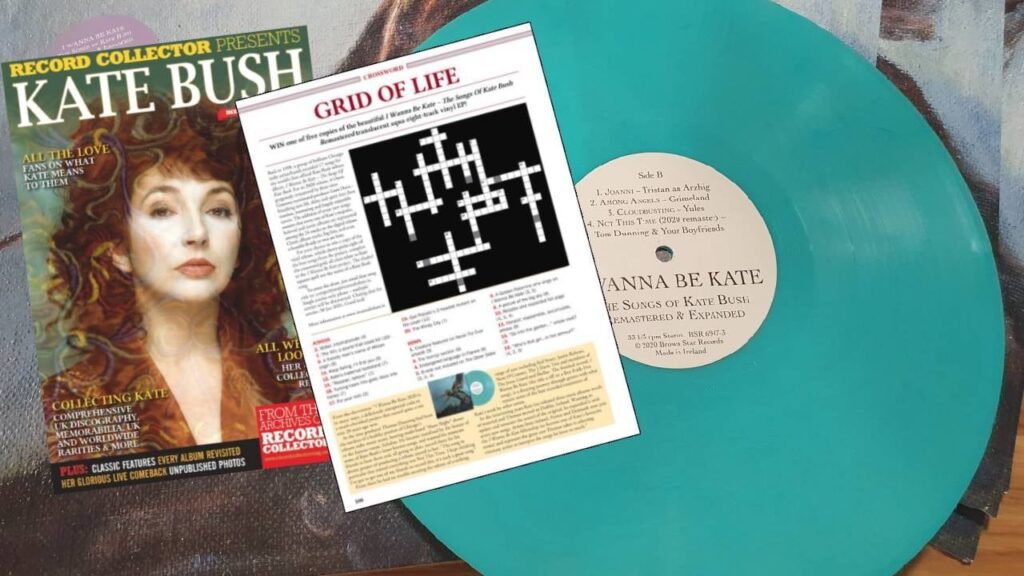 Brown Star Records in cooperation with Record Collector Magazine and the Kate Bush News website are delighted to announce the winners of the GRID OF LIFE Crossword Competition from the Kate Bush Record Collector special issue. The following five entries were chosen at random and all will receive a copy of the very limited edition I WANNA BE KATE: The Songs of Kate Bush – Remastered & Expanded EP, on heavyweight translucent aqua vinyl. 
Lars Skovmand, Denmark
Paul Saxon-Shaw, England
Hanna O'Rourke, England
John Thomas, Wales
David England, England
We would like to thank everyone who participated and submitted an entry to the competition.  It was always very exciting when another one would show up in the inbox!  It is truly regrettable that the delays in the postal services as a result of the current public health emergency and Brexit, and compounded by the Christmas holiday shipping season, has resulted in many people not having received their copies of the magazine in time to complete the crossword and submit an entry. We chose to extend the closing date from 30 January 2021 to 28 February 2021.  Additionally, ALL the people who entered the competition will receive a unique code to download all 24 songs from the I Wanna Be Kate project with our complements. As the competition is now closed, for anyone who didn't get a copy of the magazine, here is the crossword puzzle – enjoy! With thanks again to Jamie Atkins and everyone at Record Collector Magazine, this was so much fun! – Thomas Dunning
I Wanna Be Kate: The Songs of Kate Bush Remastered & Expanded is available here.