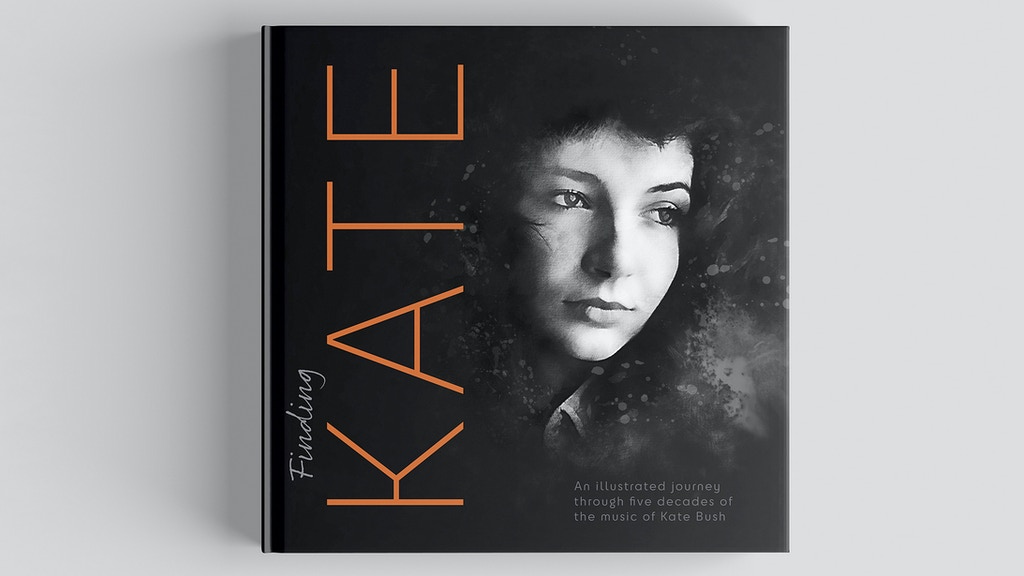 A pair of creative collaborators from Ireland, Michael Byrne and Marius Herbert, have today launched a Kickstarter campaign to realise their goal of publishing a rather unique and beautiful book which "visually and textually celebrates the genius and the music of Kate". The book is titled: Finding Kate and is described as a visual celebration of the music of Kate Bush. This is an unofficial book, not associated with Kate herself, but Michael has been a long time fan and admirer of Kate's music – I've seen some pieces from the book and the writing is strong, obviously written with care and from a fan's perspective. The illustrations promise to be "exciting illustrated visuals that will be new to her fans." As with book crowdfunding campaigns of this sort, rewards for backers include having your name printed inside the book as a funder.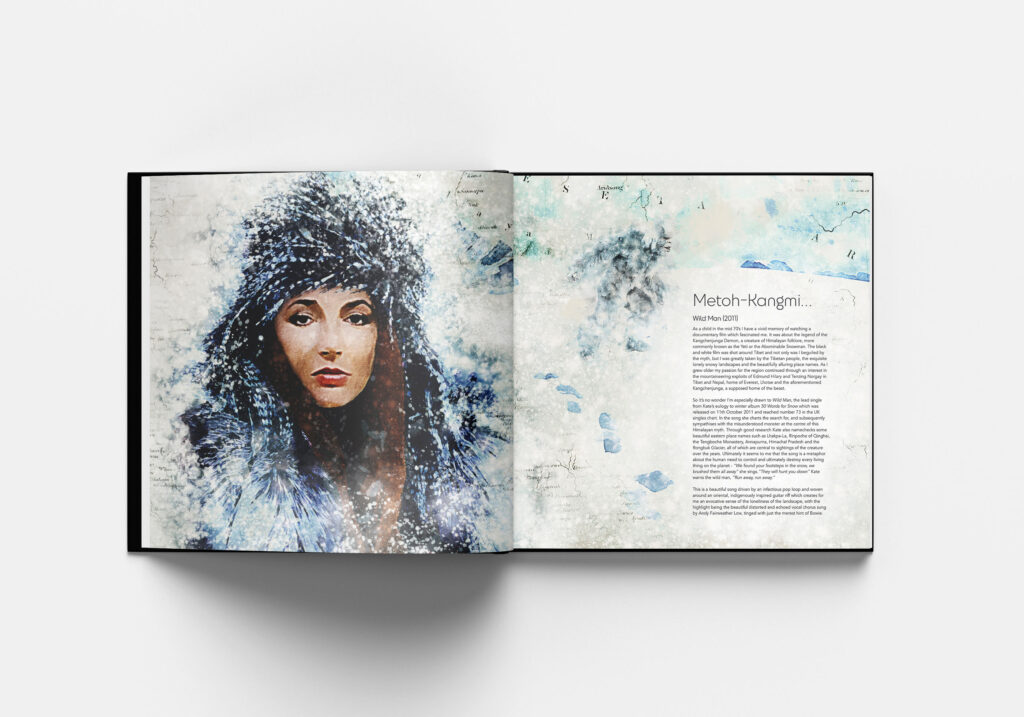 From the launch site: "Michael has been a long time fan and admirer of both Kate Bush's music and creative spirit and in this book 'Finding Kate' he picks a selection of his own particular favourite 'Kate' songs, each one visually conceptualised as double page spreads with accompanying text detailing some song facts, together with his own personal insights into the music – all beautifully digitally illustrated by Marius. Plus there will be other interesting Kate related content and also a history by decade of her recorded work to date."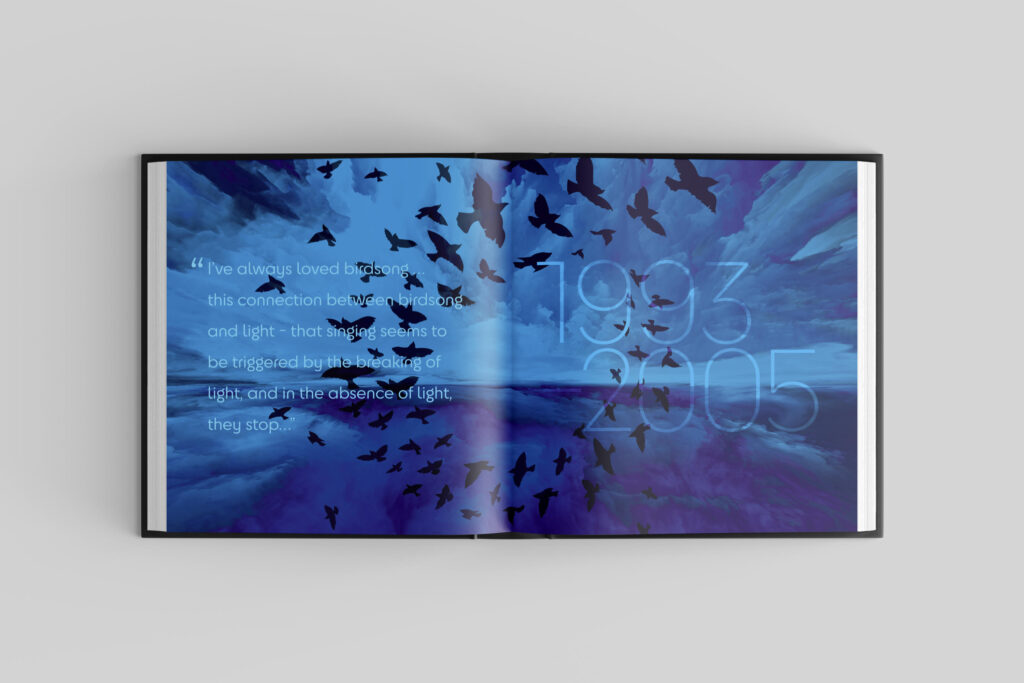 "This will be a large coffee table style book with a page size of 300mm x 300mm (12 inches square). It will be a premium production and will contain 96 pages + cover of text and lavishly produced illustrations of different styles to the following spec:
Casebound (hardback)
Size 300mm x 300mm
Threadsewn
Laminated picture wrap cover
Head & tail bands
Printed end sheets
Printed throughout on top quality 170gsm Gardamatt Silk paper.
It will be printed & produced to the highest standards by one of Europe's leading book printers based in Italy and will ship worldwide."