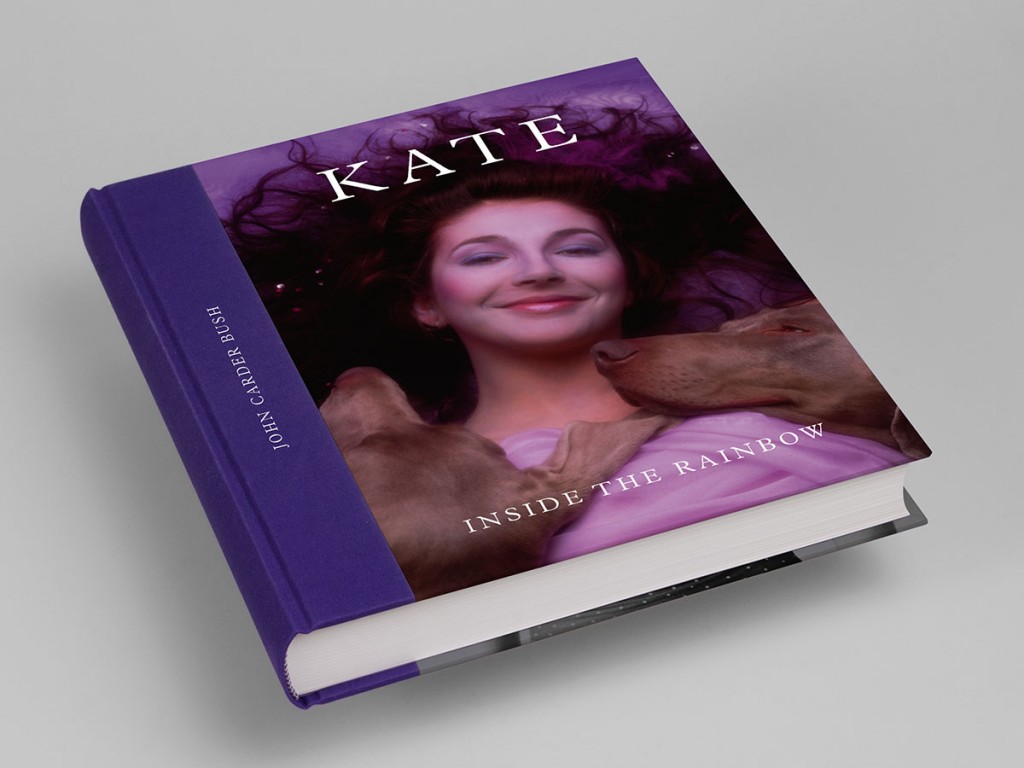 Kate's brother, John Carder Bush, has let me know that his stunning book of photographs of Kate throughout her career, Kate: Inside the Rainbow (currently out of print) will be reprinted by Little, Brown and made available again from June 2021. We will have ordering links for you when it is available. This is great news for anyone put off by the ever-increasing prices the book is being sold for on the used book market these days.
Kate: Inside the Rainbow includes outtakes from classic album shoots and never-before-seen photographs from sessions including The Dreaming and Hounds of Love, as well as rare candid studio shots and behind-the-scenes stills from video sets, including 'Army Dreamers' and 'Running Up that Hill'.
These stunning images are accompanied by two new essays by John: 'From Cathy to Kate', describing in vibrant detail their shared childhood and the early, whirlwind days of Kate's career, and 'Chasing the Shot', which vividly evokes John's experience of photographing his sister. Kate personally helped John to choose the final selection of shots. A limited signed boxed edition of 500 copies with three fine-art prints sold out rapidly when the book was first released in October 2015.