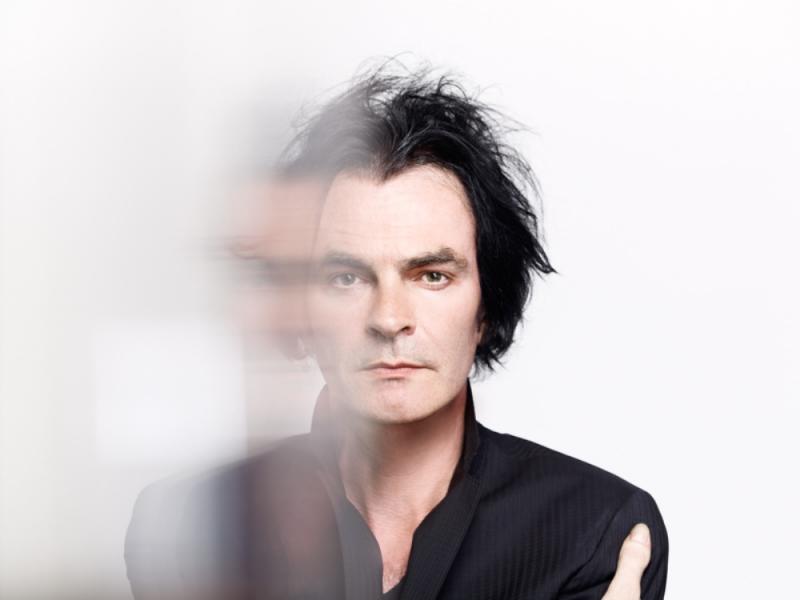 It was with great shock and sadness that we learned this week of the death of Belfast-born singer, songwriter, producer, composer and front-man, Joe Cassidy. Just last autumn, Joe contributed his intensely beautiful version of Kate's Top of the City to the I Wanna Be Kate: Remastered and Expanded project, using his band name, Butterfly Child. Sending our sincere condolences to his family, loved ones and many friends.
Thomas Dunning, who knew Joe well and produced I Wanna Be Kate has shared the following:
Joe was a dream of a friend and a profoundly gifted and hard-working musician of exceptional generosity.  He mentored so many in the art and joy of music-making, whether they were professionals, saw themselves as creatives, or not.  His extraordinary kindness and love of animals were as well regarded as his magnificent pop, rock and orchestral creations. I will miss him and I am so grateful to have had his love and music in my life.  It is an honour that his last musical release was his brilliant contribution to I Wanna Be Kate with the sweet closing line, 'Put me up on the angels shoulders. Mmmm, Yes!'   I'm sure that's exactly where he is.  What a blessing he was in my life. ~ Thomas Dunning
Joe Cassidy's career in music spans almost three decades. Joe moved from Belfast to Manchester, then London, and then Chicago—finally landing in Los Angeles in 2007. His career was a study in duality: his projects have been picked up by hot indie labels Rough Trade and H.ark!—and major giants Arista/ BMG, Hit It!/ Tommy Boy, Dedicated/ BMG, RCA, and Universal. Joe has written scores for string quartets made up of members of the Liverpool Symphony and the Chicago Lyric Orchestra—and for films like "Bettie Page Uncensored", "Stan" and "Hollywood". Joe also worked on the 2011 Sundance Grand Jury Prize Winner "We Live In Public" and the 2011 Emmy winning documentary "Hold At All Costs".
His band Butterfly Child is known for its symphonic love songs; his band Assassins is known for its electro-pop dance tracks—both have devoted fan bases. Joe even had the honour of producing song writing legend Jimmy Webb with Glen Campbell in the room. He performed across the USA and Europe including Lollapalooza and has supported New Order, Muse, Travis and Duran Duran to name but a few.
Perhaps Joe demonstrated success across genres and continents because of what Rolling Stone called "his mastery of the simple pop song." At the heart of every one of his compositions is a melody infused with deeply satisfying musical—and narrative—resolution. As was said of Joe Cassidy's style, "If you've ever been drunk in a pub, staring at someone beautiful, just watching them move, in a blur, this was probably the music in your head."
Here's what Joe said about his version of Top of the City on I Wanna Be Kate: 
top of the city always resonated with me. i remember buying the red shoes album the day it came out and i loved this particular track instantly. there are some songs that i could never dream of covering like the sensual world as it is basically beyond perfect but top of the city felt like i could have fun with the arrangement and do my own spin on it, including the molly bloom references at the end. i listened to the live version from the before the dawn album, borrowed a couple of things from that and just got on with it really. it was a very fast recording process as i tracked everything in a day by myself in the studio and then worked on the mix for a little longer. 

kate bush is indescribable. her voice, her dancing, her beauty and her song writing will long live eternal. – Joe Cassidy, 2020
Thomas has now made the track available for free download here.