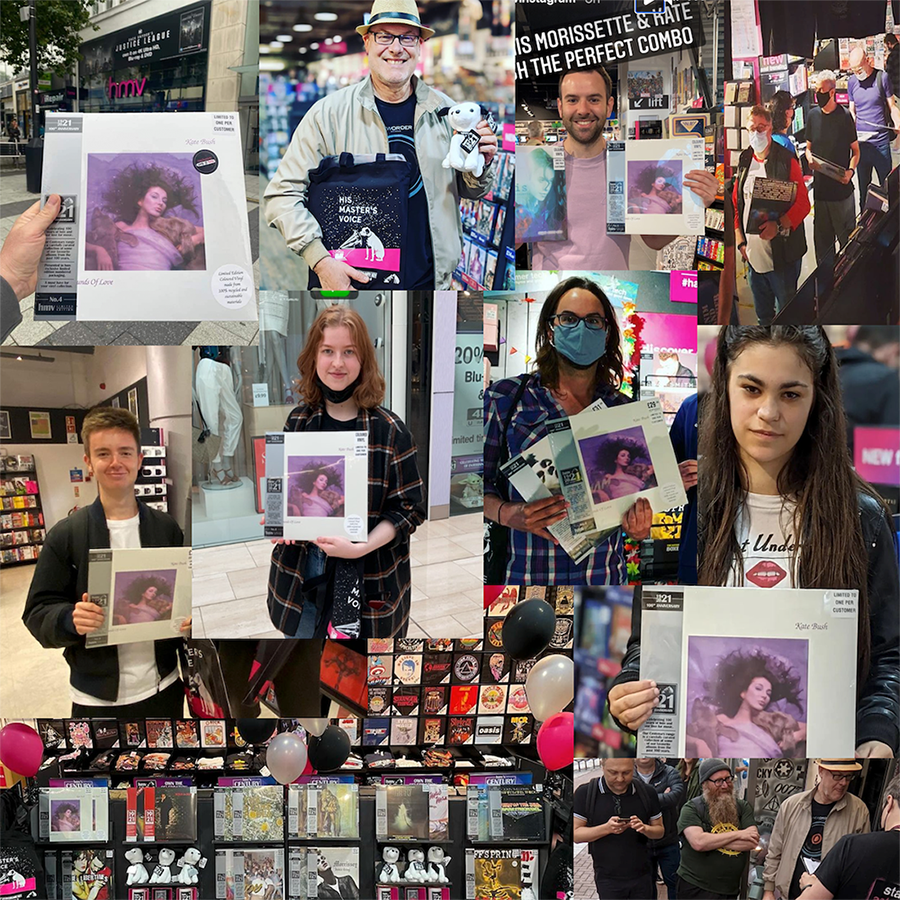 So, when the artist you love hasn't released anything in a while, even a reissue on limited coloured vinyl can spark quite a lot of excitement. This was the case yesterday up and down the UK in HMV stores when the special vinyl release of Hounds of Love went on sale as part of the music chain's centenary celebrations.
Stock was very limited in many stores, with a total of just 1,500 copies of this edition pressed up. Those who queued early (some as early as 6am!) were assured of their copy as HMV staff allocated stock to those queuing on a first come first served basis. Only 1 copy of Hounds of Love could be purchased per customer. There were 37 albums in total made available as part of this campaign, Kate's being #4. This edition is the same as the 2018 Remastered version of Kate's 1985 album, and a nice touch was the re-use of the original album font on the circular hype sticker on the shrink wrap. Some of the vinyl albums were available online on HMV's site at 4pm on the day but sold out almost immediately, with as many as 100 copies showing up on Ebay straight away for inflated prices, something we unfortunately see happening with Record Store Day releases also.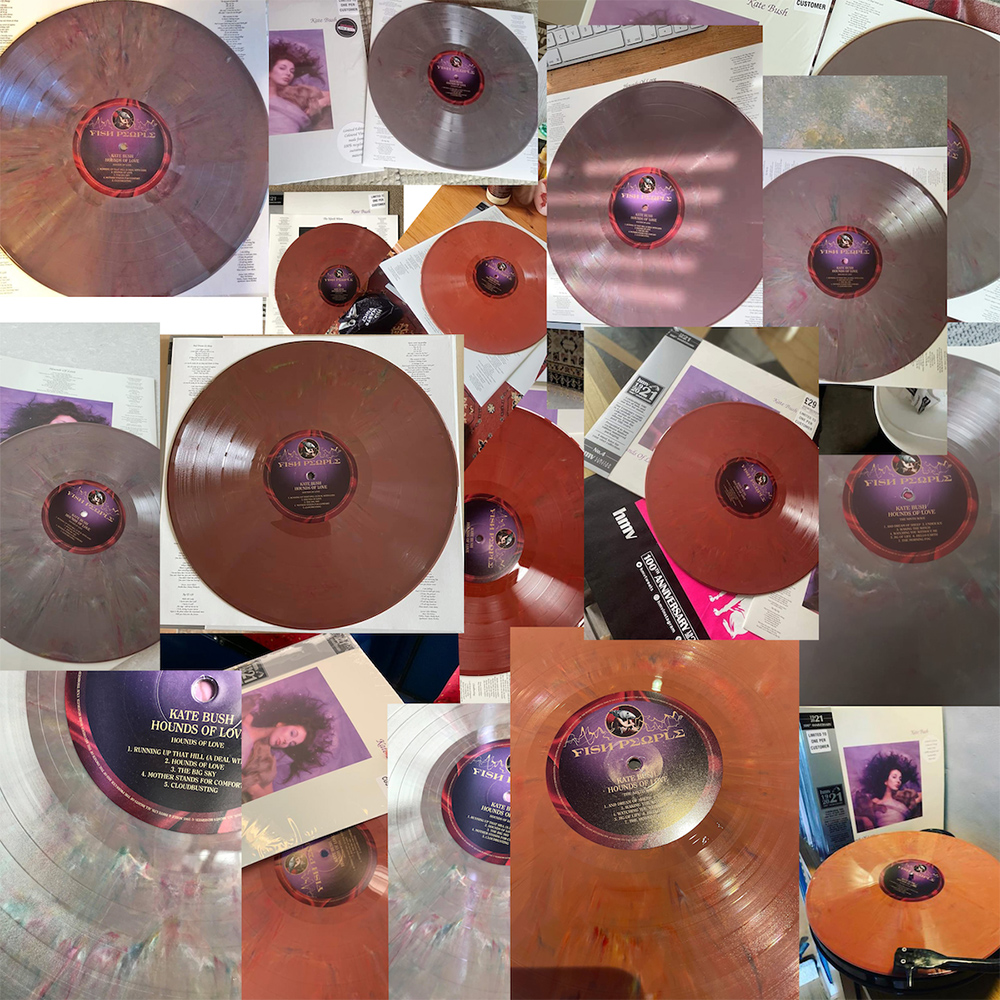 For fans and collectors this edition is somewhat unique in that no two copies of the disc will look the same. The unique marbled effect is the result of using various recycled materials available from other coloured vinyl runs. In this case, thanks to many fans posting images of their discs, we can see that the colours run from rich reds and plum colours to dark and light greys, with flecks and marbling of other shades running through. Did you manage to get one?