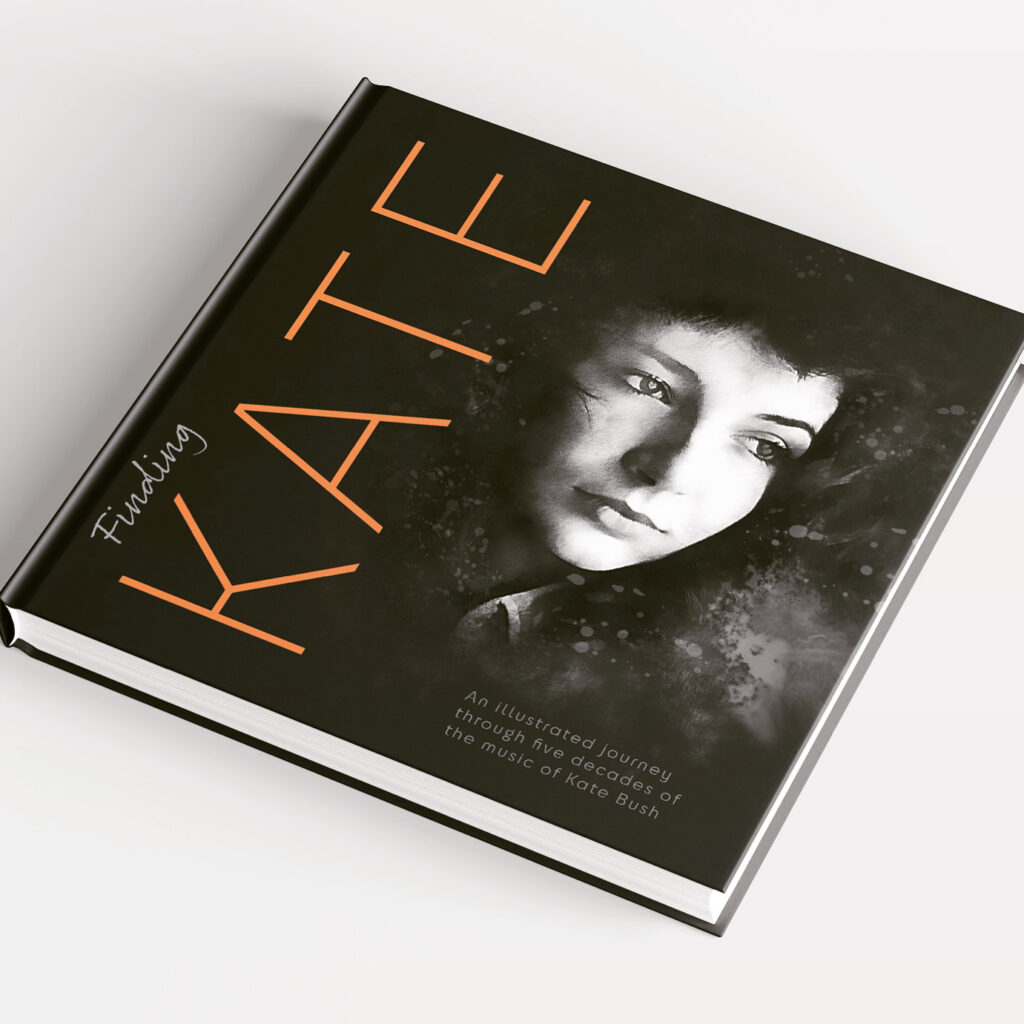 I had the pleasure this afternoon of meeting up on Howth Head, Dublin, with Michael Byrne and Marius Herbert, the two gifted Irish creatives behind Finding Kate, an illustrated journey through five decades of the music of Kate Bush – a truly stunning coffee table book project that we've followed on the site here from its successful Kickstarter campaign through development and now, finally ready to ship put around the world from Monday. It was a joy to leaf through the pages of the book and talk through this impressive piece of work with its clearly relieved and delighted creators. As promised, the book is a visual feast, illustrating twenty six of Kate's songs across sumptuous double-page spreads. The songs have been chosen by Michael, a major Kate Bush fan (it shows!) who writes beautifully about each song's significance in Kate's career and what they mean to him.
** Purchase your copy of Finding Kate here**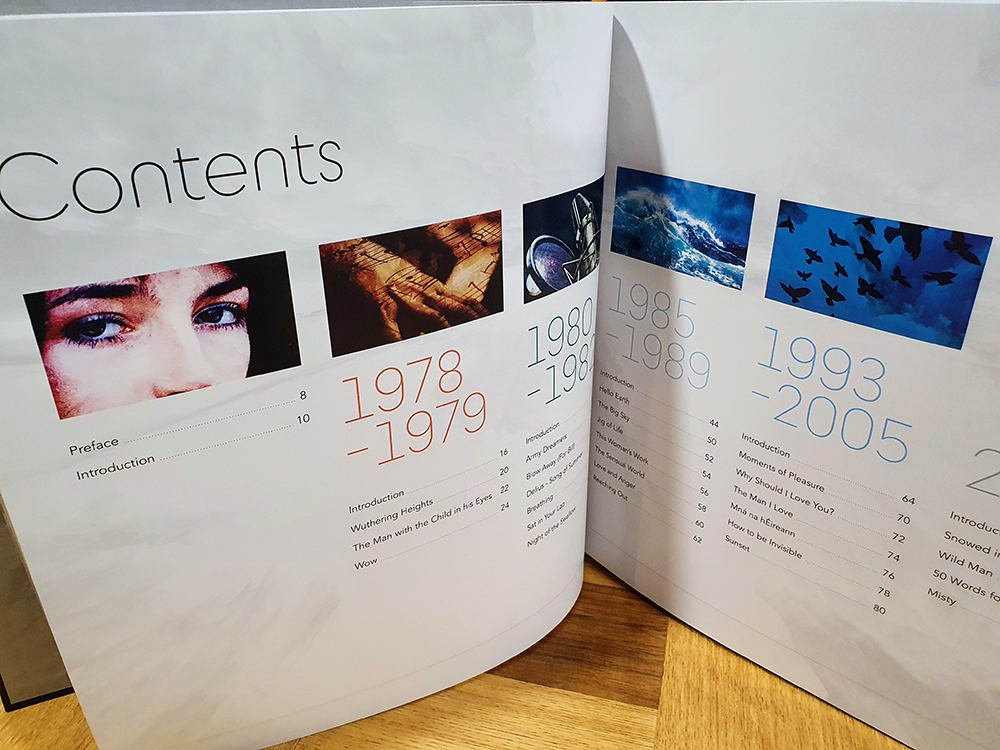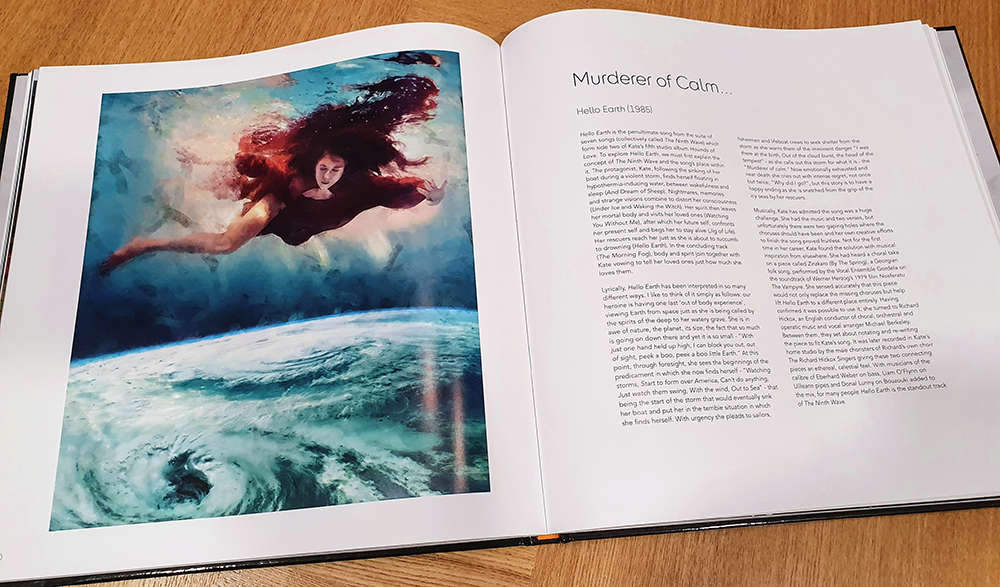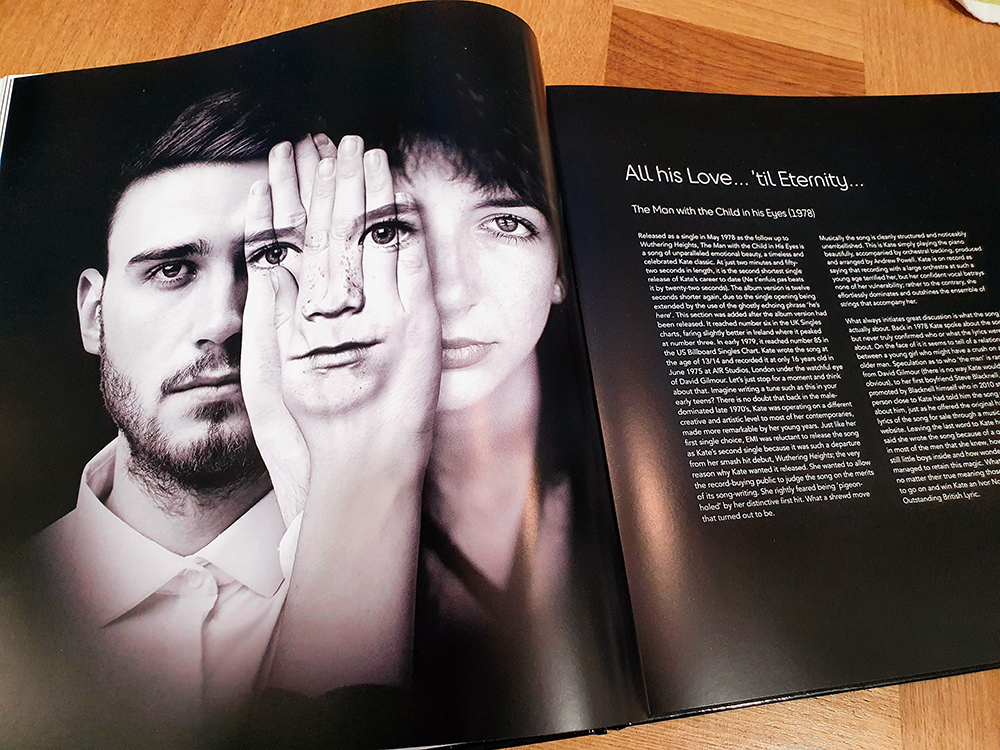 The unexpectedly generous introduction sections by Michael throughout constitute a wonderful, concise synopsis of Kate's recording career, so there's plenty of great reading here for both casual and more hardcore fans of Kate. But, this large LP-sized book is intended to be a visual feast and Marius has produced some breathtaking images filled with detail and touches that were agonised over for months between the pair – a honeybee flies across the pages from a near psychedelic explosion of Kate in colourful nature imagery (and a familiar yellow sun-design) for Delius, a floating, angel-winged electric guitar poignantly reflects the departed musicians name-checked in Blow Away (for Bill), a water-submerged Kate simultaneously floats, dreamlike, above the planet for Hello Earth, an Irish dancer's feet captured in whirling mid-step on a flagstone floor for Jig of Life, four glorious pages devoted to A Sky of Honey where the crimson, red and rust of golden hour transform a female figure into an explosion of feathered wings and avian friends, soaring skyward…and so many, many more surprising visuals. The book can be ordered now for €39.95 per copy PLUS cost of delivery, and ships worldwide from Monday.
** Purchase your copy of Finding Kate here**