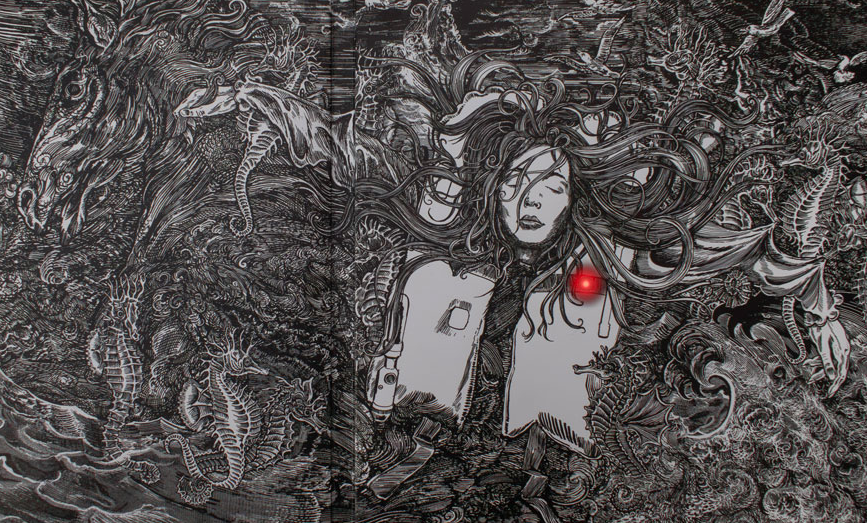 As was promised earlier this year when Kate moved her distribution to The State51 Conspiracy, special presentations of Hounds of Love have just been announced on Kate's newly re-launched official Fish People site. And they are quite extraordinary. They include an "illustrated vinyl" 12″ edition (known as the Baskerville Edition) as well as the album being presented on two boxes (called The Boxes of Lost at Sea). Additionally, the coloured vinyl we reported on last month is available to pre-order. Elsewhere, the new site features new notes and specially chosen footage by Kate on all of her albums as she reissues her full album catalogue.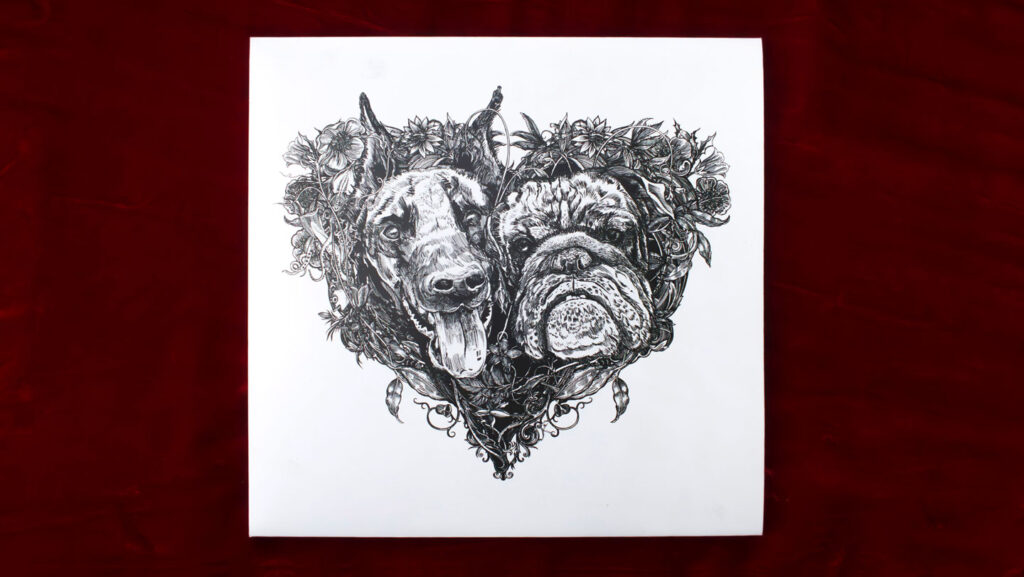 Hounds of Love – The Baskerville Edition 12″ vinyl
The 12″ vinyl Baskerville edition (available from December 1st, pre-order here) features new illustrations by Timorous Beasties on the front (shown above – two hounds!), centre gatefold (Kate, being hoisted by sea creatures, in her life jacket with flashing solar powered red LED light!) and back (including a solar panel to charge the light battery in daylight!). The inner sleeve features the Cloudbusting silhouette. The Baskerville Edition of Hounds of Love is intended to be the first in a series of illustrated editions of Kate's albums. The Dreaming will be the second in the series of illustrated editions, also illustrated by Timorous Beasties. This will be released in time for Valentine's Day, 2024. More details will be available nearer the time.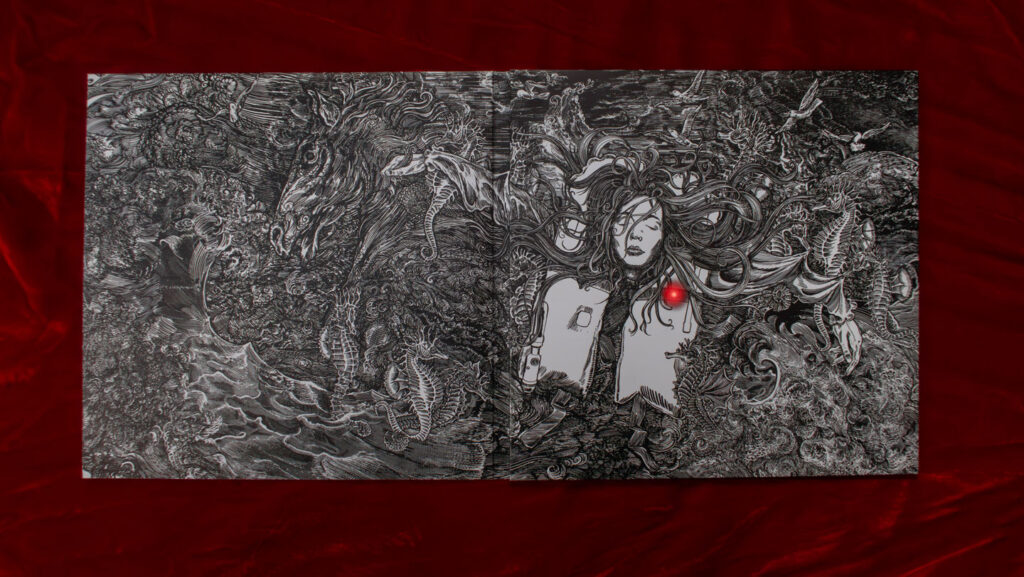 The site says that "the best way to charge this solar panel is in bright sunlight (but not with the vinyl LP, it might warp!) In that situation it will charge really quickly, within ten minutes. Smoked glass doesn't work well at all and neither does a very cloudy day. LED indoor lightning won't work at all, but halogen lightning should be good. Do not put the solar panel closer then 10 cm from an artificial light source as this could cause heat damage to the solar panel. We hope you will experiment and please be patient if it's a little temperamental. This is an innovative idea and designed to be environmentally friendly."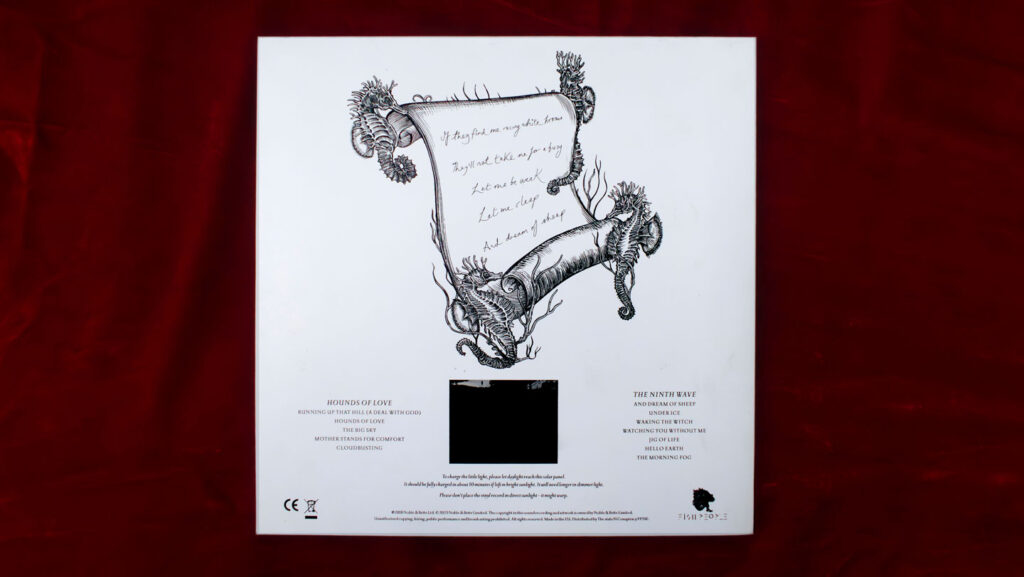 The Baskerville Edition is accompanied by a beautiful new Cloudbusting-themed video which depicts a young Peter Reich (actor Gus Turner) receiving the record and telling his story. Extremely touching! See it below.
On the official press release for the reissues Kate says:
It's been great fun putting together these new versions, including coloured vinyls for independent record stores. They've been designed as a 'set'. It's very exciting to see the resurgence of appreciation for the physical presence of albums released on vinyl. It's how it's always been for me, especially when I was a teenager. The whole buzz of the record store was part of the experience. Buying an album was an event. There's a special emotional connection that happens between the possessor of an album, the music and the artwork, when it exists in the real world. It's something we can treasure in a unique way.

Kate Bush, November 2023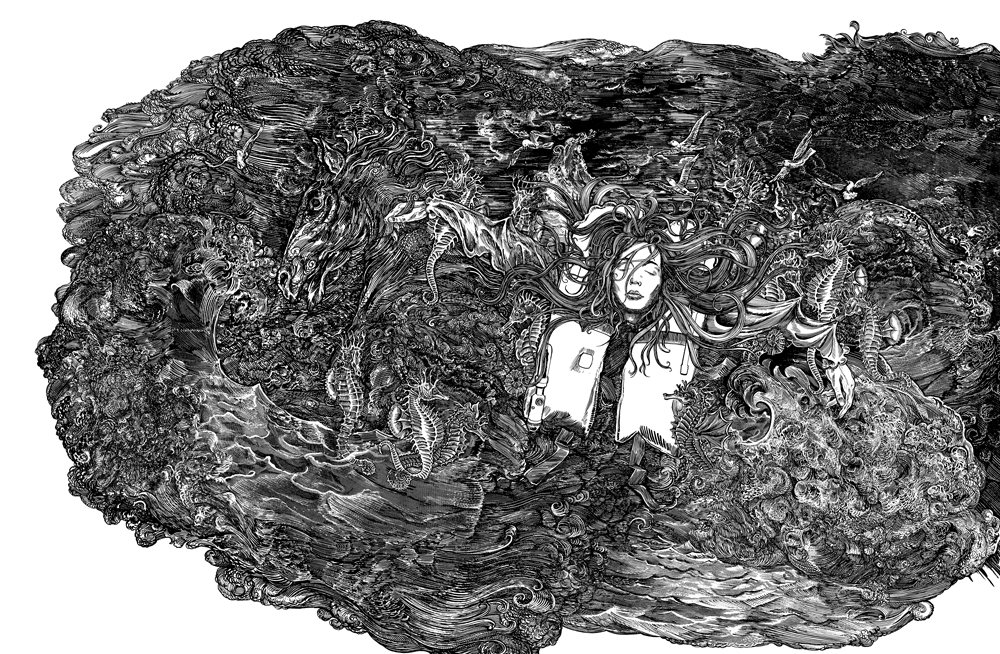 The Boxes of Lost at Sea
If that wasn't enough Kate has created two pieces of wall art, The Boxes of Lost at Sea (available from December 1st, pre-order here), each consisting of two boxes, each containing one side of the Hounds of Love album. In a second accompanying video, Kate explains via on-screen text, that she was inspired to expand upon a piece of work she first created for a special War Child charity auction in 1994 (see our news item here on the original artworks). Kate was thrilled to find the ITV clip of her idol, David Bowie, admiring her original artworks.
The boxes, which can each be wall mounted, also feature flashing LED lights powered by two AAA batteries. A donation will be made to War Child with each box that's bought.
Kate says: "The idea was to create a hybrid of an album and a piece of artwork you could hang on the wall. They're based on something I designed for an auction for the charity War Child"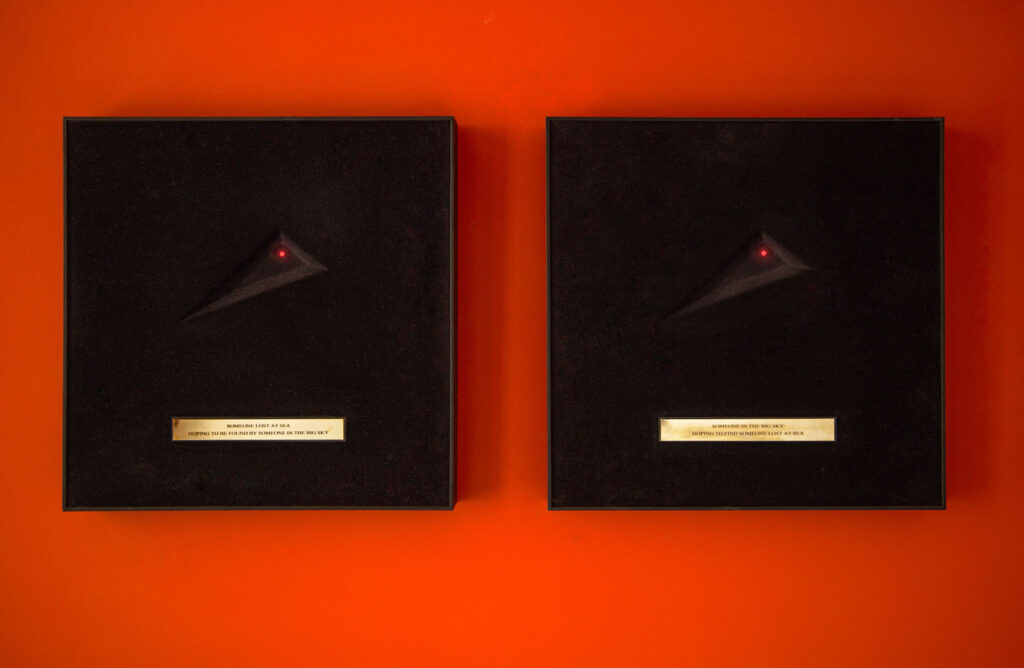 Inside The Boxes of Lost at Sea are two vinyl records, described as "UV print on a side without grooves, on white vinyl."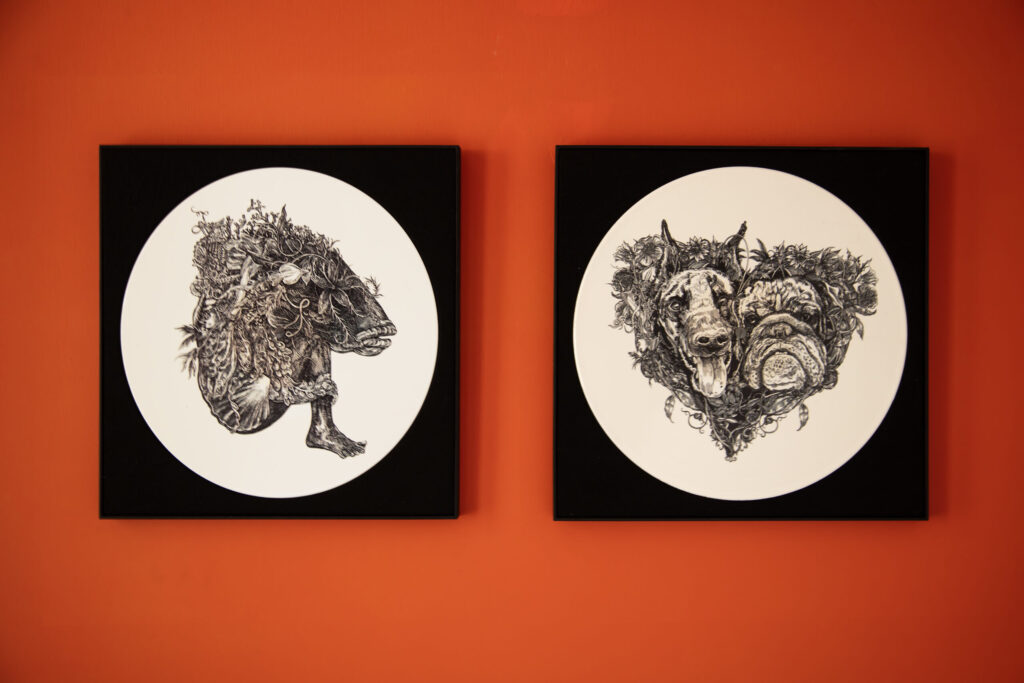 Like the 1994 original piece, each has an inscribed plaque, with versions available for pre-order in a braille version also:


The boxes are also accompanied on Kate's updated site with an unboxing video which features a voiceover by Sir Ian McKellan!
Fish People are also reissuing the regular vinyl and CD versions of Hounds of Love and believe it or not (Stranger Things fans, ahoy!) a newly reissued cassette version – all three out on November 20th as previously reported. Elsewhere on the site, you can pre-order something for "those cloudbusting kind of days…" ……a rather fetching umbrella!