Kate has chosen the title song from the Aerial album to be interpreted by UK artist Tim Wakefield in one of his highly collectible "Soundwaves" artworks. The resulting prints, described as stunning artworks created from digital images formed in the recording process,  sample a section of the song. Wakefield listens to the music, the lyrics and the tempo of the song to decide what colours and shapes he's looking for before presenting them to the music artist. He has devised a technique to enlarge and customise these images, transforming them into large pieces of beautiful contemporary art.
The prints are available to purchase from St Pauls Gallery here. The gallery is exclusively offering our site visitors a 10% discount. The discount code is WTOYT154 (case sensitive). Interested buyers can put this code in the 'get discount' box then press 'recalculate' at check out. This will apply the katebushnews.com discount.
There is a limited run of 50 'Aerial' prints worldwide, each one hand-signed by Kate and Tim Wakefield, and individually hand-numbered. They are sold in co-operation with the Nordoff Robbins charity, which brings music's transforming power to children and adults in need, through the delivery of music therapy services, music and health projects and community music projects, as well as education programmes and research. Other artists who have taken part in the Soundwaves charity project include Sir Paul McCartney, George Michael, Pink Floyd, The Bee Gees, The Killers, Tina Turner and Kings Of Leon. Recently, all four members of Abba signed Soundwaves prints based on their music.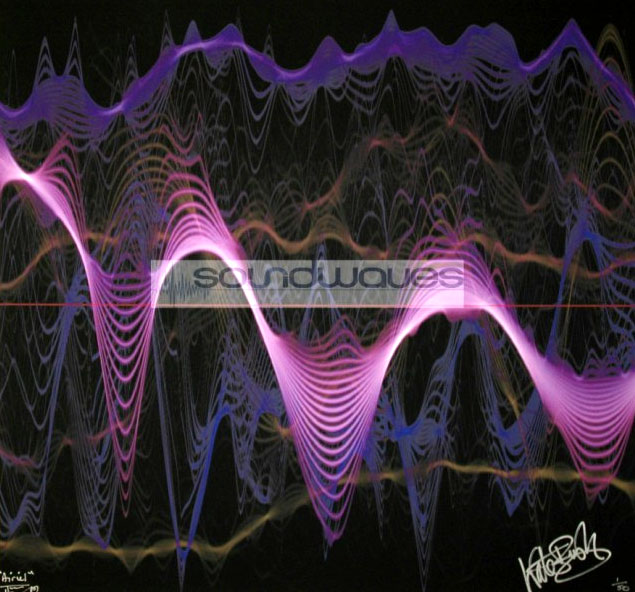 Dimensions: Print Size 660mm X 660mm Medium: Archival Digital Print On Paper Limited Edition: 50 Worldwide (Please note: the actual prints do not feature the 'Soundwaves' watermark as seen above)