From Noise.11.com (Australia):
Robyn Loau has recorded a cover of the Kate Bush classic 'Wuthering Heights'.
Two versions of the song were done, one with Josh Abrahams and Davide Carbone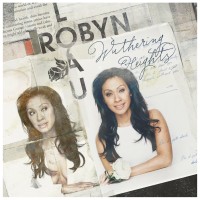 (S:amplify) in Melbourne and the other with Stu Hunter in Sydney.
"Kate Bush is a genius and I've adored this song for so long. It is exhilarating, beautiful and twisted. While this is a complicated tale of eternal love, the thought of haunting a bastard ex lover from beyond the grave appeals to me… and why the hell not?!! I'm sure that's what I'll be doing!" she said in a statement.
The original 'Wuthering Heights' was written by Kate Bush in 1978. It reached the top of the charts in the UK, USA and Australia.
Robyn's version is available on her 'Only Human' album.