Kate has won the prestigious pop award at this year's South Bank Sky Arts Awards ceremony in London today. Sir Tom Jones presented Kate with her award.
Update: Kate has posted this on her official site:
UPDATE : A message from Kate …


I am so thrilled and honoured that '50 Words For Snow' won the South Bank Sky Arts award yesterday. It was a really wonderful event with the most extraordinary collection of artists. I was absolutely delighted to be a part of it and simply stunned by the incredible welcome. Many, many thanks to Melvyn Bragg for such a special day. I wonder if he knows what a total treasure he is?

I have been sent a great long list of comments from you all and I am just completely overwhelmed. Thank you so much for all your kind words and love. You made me cry!  I feel so touched and grateful to have you there and I am over the moon!
With love,
A very happy Kate xxxxxxxxx
From the Irish Independent:
"Reclusive singer Kate Bush pipped Adele to a prestigious prize after her latest album was recognised at the South Bank Sky Arts Awards. 50 Words For Snow won the Pop Award at the central London ceremony, beating Adele's Grammy-winning bestseller 21 and PJ Harvey's Let England Shake which was also nominated. It is Kate's first set of completely new songs since 2005 when she released Aerial. The awards at the Dorchester Hotel, on Park Lane, also saw wins for BBC1's Sherlock, Channel 4's Fresh Meat and the musical Matilda. The awards were hosted by Melvyn Bragg who said the judges had faced an "impossible decision this year". He said: "With such a strong and vibrant array of winners, from Kate Bush to Matilda, to the ENO, this is a wonderful opportunity to praise the incredible wealth of artistic brilliance we have in this country."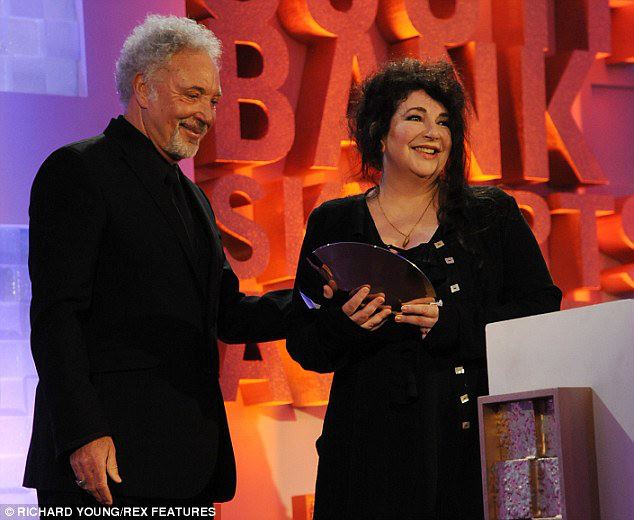 Fantastic achievement for Kate! Huge congratulations, we are over-the-moon!! The awards show is televised tonight on Sky Arts HD at 9pm.
Speaking backstage at the South Bank Sky Arts Awards where he presented a gong to Kate Bush, Sir Tom Jones revealed he would like to team up with Kate. He said: "If Kate could come up with a song I would gladly do it with her."
More coverage: Music Week | Daily Telegraph | BBC News | Independent | Evening Standard | Daily Mail | Daily Mail 2 | Sky News | Daily Express | The Sun | Huffington Post
[youtube width="640″ height="360″]http://www.youtube.com/watch?v=KjPvh4V-MgI[/youtube]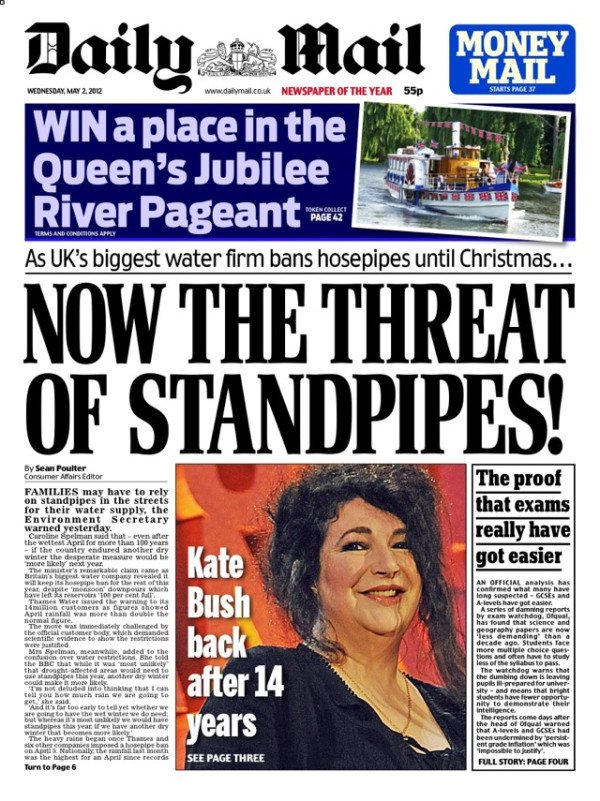 Zelo Street Blog takes the Mail to task.