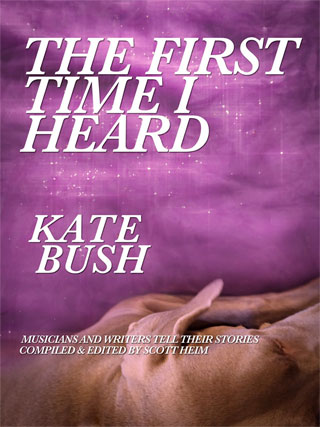 Scott Heim, acclaimed author of "Mysterious Skin", "We Disappear" and other novels has been editing a terrific series of e-books that focus on musicians telling about their "first time" hearing specific iconic artists. There are five in the initial series, including David Bowie, Cocteau Twins, Joy Division/New Order, The Smiths and of course Kate Bush. Scott says: "Some amazing people have written for the Kate book, including John Grant, Simon from Engineers, Anka from Clan of Xymox, Louise Rutkowski (This Mortal Coil), Paul from Trash Can Sinatras, and many other musicians & writers."
You can buy the e-book on Amazon here.
When he began The First Time I Heard project, he simply wrote letters and e-mails to musicians and other writers whose work he admired. The response was overwhelming; after only four months, he'd already received personal essays from nearly 200 people including Throwing Muses, Mercury Rev, Gang Gang Dance, The Pains of Being Pure at Heart, Stereolab, and Spiritualized.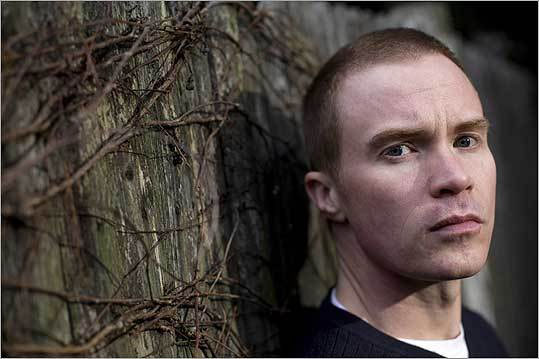 '"I wanted to edit a book where musicians and writers tell their brief, first-person stories about those pivotal moments in their lives: where they were, how they felt, and how this "first hearing" really changed the way they listen to, and appreciate, music," Heim says. "For many years, I'd been fascinated with hearing people talk about their strongest memories of particular bands, albums, or songs. I'd become especially intrigued with how music lovers remember the first time they heard the music of bands or singers that "shaped" them. A "casual" music listener often doesn't remember those powerful, life-changing moments—but the true music fan always seems to have a special, nostalgic, lovingly detailed memory of, say, the first time they heard Kate Bush's 'Wuthering Heights' or David Bowie's 'Space Oddity' or The Smiths' 'This Charming Man'." Read more at the book project's Facebook page.