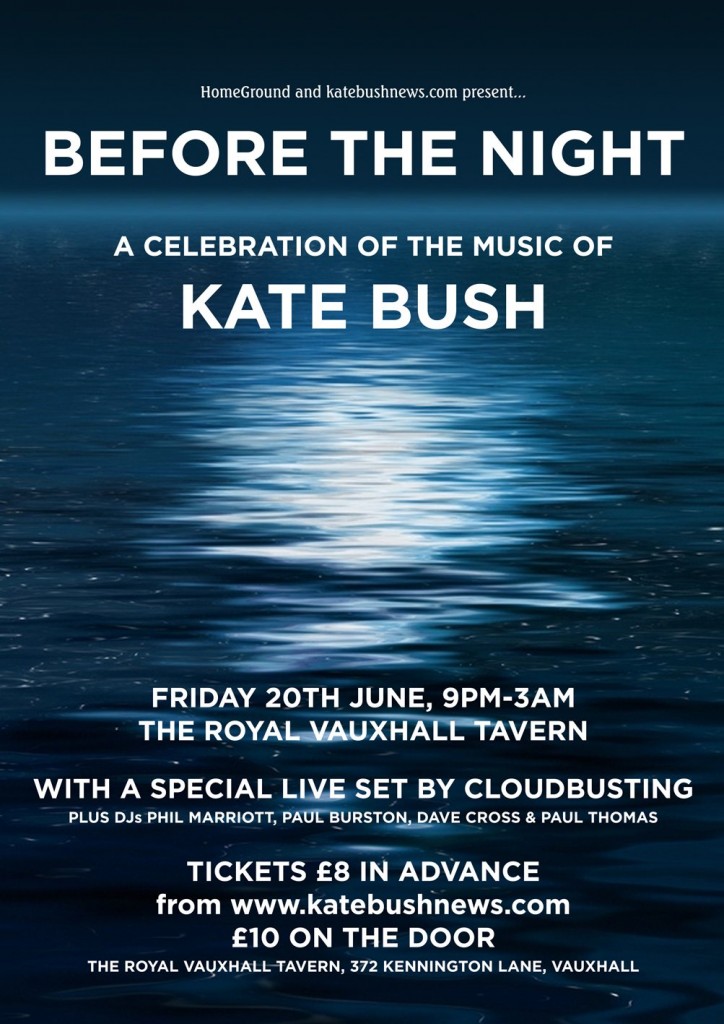 Following the huge success of the 2012 and 2013 events, HomeGround and katebushnews.com are pleased to announce that there will be another Kate themed party this very special year. Not only can we celebrate Kate's forthcoming live shows, but also the publication of the two-volume HomeGround Anthology. A very special year indeed!
The party takes place on the night before the Summer Solstice, Friday 20th June 2014 and again will be at the legendary Royal Vauxhall Tavern. The RVT is in Vauxhall, South London, just over the Thames from the West End and is a two minute walk from Vauxhall Underground, main line and bus stations and is two tube stops from the Victoria railway terminus. The RVT is home to award-winning club night Duckie as well as the Hot August Fringe Festival and many other top music and cabaret events and performances.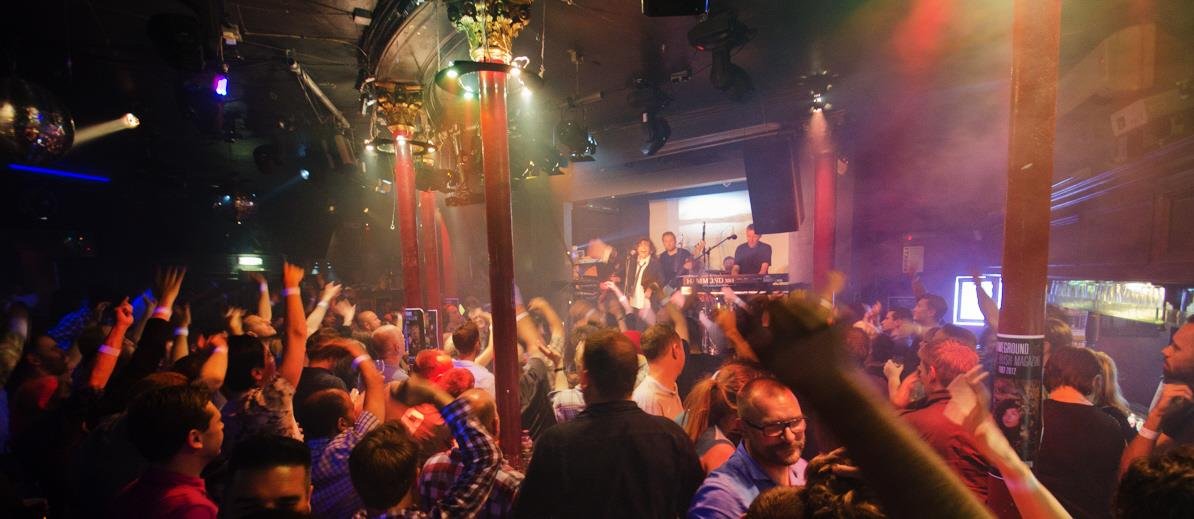 We start at 9pm and go through to 3am. The party will feature  Kate-themed DJ sets from Paul Burston, Phil Marriott, Dave Cross and Paul Thomas.
The night will also feature an exclusive live performance from Kate Bush tribute band Cloudbusting. The band will be performing a set mixing some of Kate's most well-known songs with fan favourites. New Cloudbusting vocalist Mandy here performs Kashka from Baghdad:
[youtube]https://www.youtube.com/watch?v=hiwWrLaycFQ&feature=player_detailpage[/youtube]
This will be another great night, in a special time a chance to hear Kate's amazing music played loud in a club, and to meet loads of fellow KB fans!
You can order your advance tickets using the PayPal buttons below:
| | |
| --- | --- |
| Single advance ticket: £8.00 | |
| Two advance tickets: £15.00 | |
NOTE: There will be a limited number of tickets available on the door on the night for £10 each.