Today fans have started to receive the first batches of tickets being sent out. If you were lucky enough to order your ticket from the Eventim website – you may be aware that they sometimes produce a special "fan ticket" with collectable artwork on it that people can keep as a momento of their evening.
Kate has clearly embraced this idea, and interestingly seems to have revealed some of the artwork or possibly visuals associated with her Before the Dawn shows in the Eventim Apollo in Hammersmith.  As this may be considered something of a spoiler for some you'll have to look at the image after the following jump.
***Possible spoiler image after this jump***

[Picture credit: Joanne Wallace – thanks Joanne, you were the first!]
We see starfish and seaweed in a sea of stars….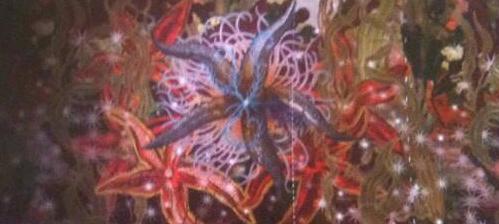 "The stars are caught in our hair
The stars are on our fingers
A veil of diamond dust
Just reach up and touch it
The sky's above our heads
The sea's around our legs
In milky, silky water
We swim further and further…."