We like to keep you informed of Kate Bush tribute shows and A Sky of Honey is the newest UK Kate Bush tribute act we can tell you about. Fronted by Sky Boswell, a longtime fan who has sang at Kate Bush conventions and HomeGround parties, the first show takes place in the very appropriate venue of the Black Bull pub in Haworth, Yorkshire – in the heart of Brönte country.
This famous pub, established over 300 years ago, is famous for having Branwell Brönte as one its regular patrons. Sky promises to perform songs old and new, with one or two surprises! The show takes place at 8.30pm on Saturday 18th April. Entry is free and the show is part of a wider meet-up of Kate Bush fans in the village that weekend. Thanks for letting us know, Sky!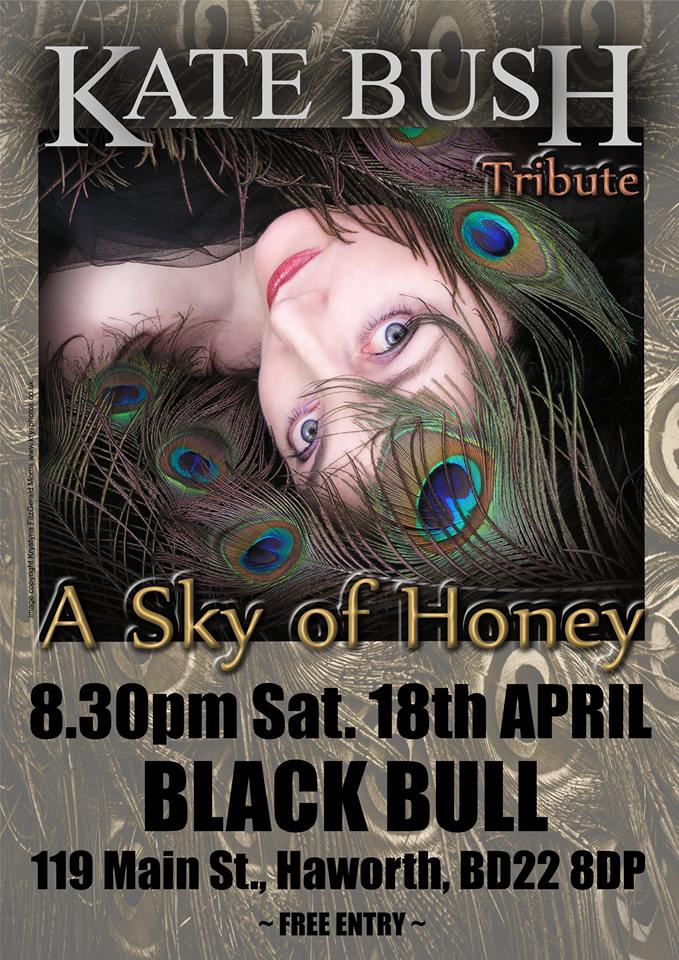 The photo credit for the portrait of Sky in the poster is to Krys.