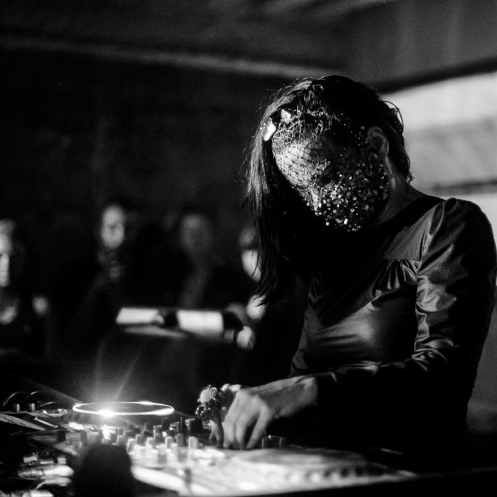 Björk has performed a secret DJ set for experimental label Tri Angle Records' 5th birthday party in New York as part of the RBMA festival. The set includes two tracks by Kate Bush – Lord of the Reedy River (mixed with music by Lotic/Vessel) and My Lagan Love (mixed with music by Rabit). Lotic, Vessel and Rabit are all Tri Angle Records artists. She has posted the full set on Soundcloud:
Bjórk writes:
i would like to wish tri angle label an incredibly sublime birthday and thank for having been invited to dj at their party . couldnt possibly been more honoured than to play in that company !!! the mix i played was my present to them : merging together some of my fav beats last year with some of my fav vocalists doing some of their best songs :
!!! this is my tune-tinder !!!
warmthnesss björk
the musicians in the mix are :
abida parveen/rabit
kate bush/lotic/vessel
mariza/rabit
chilean flutes/the haxan cloak/lotic
john tavener/haxan cloak
amália rodriquez/rabit
abida parveen/bloom
hans reichel/sudanim
baka people
mc brinquedo
c.z.
shut up and dance
hanz/virtua mima
cut hands
death grips
david hykes
kate bush/rabit
lung/lotic remix
kramphaft
jeremih
total freedom
brandy