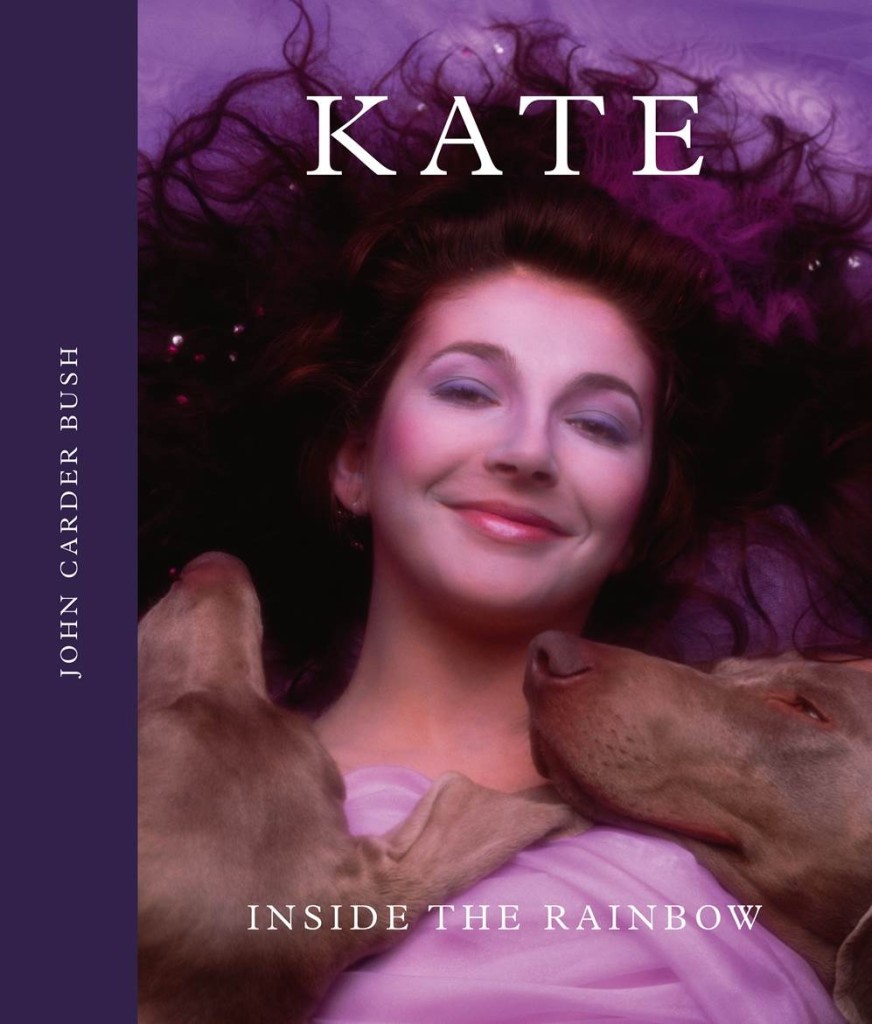 A unique collection of rare and unseen photographs of KATE BUSH, taken by her brother, the photographer and writer – KATE: INSIDE THE RAINBOW by JOHN CARDER BUSH is published on 22nd October 2015 Hardback, price £40.00. PRE-ORDER FROM AMAZON: Kate: Inside the Rainbow
Note for fans: be sure to visit www.katebook.co.uk where a limited run of special editions will be available to pre-order shortly. You can sign up to receive more details as soon as they are released.
KATE is a collection of beautiful images from throughout her career. It includes outtakes from classic album shoots and never-before-seen photographs from The Dreaming and Hounds of Love sessions, and rare candid studio shots and behind-the-scenes stills from video sets, including 'Army Dreamers' and 'Running Up that Hill'. These stunning images are accompanied by two new essays by John Carder Bush: Inside the Rainbow, describing in vibrant detail their shared childhood and the early, whirlwind days of Kate's career, and My Sister, My Sitter, which vividly evokes John's experience of photographing his sister.
'For me, each of these images forms part of a golden thread that shoots through the visual tapestry of Kate's remarkable career. Storytelling has always been the heartbeat of Kate's body of work, and it has been a privilege to capture these photographic illustrations that accompany those magical tales' JOHN CARDER BUSH
KATE is a truly extraordinary insight into the life and career of one of our most influential and well-loved artists. JOHN CARDER BUSH is a respected photographer and writer. His sister is the composer and musician Kate Bush, and John's poetry narration and backing vocals have been used on several of her albums. He headed the Kate Bush management team for twenty years and since her early childhood, and throughout her career, John has photographed Kate both candidly and professionally. His images have appeared on iconic album, single and magazine covers worldwide.
In 2014, Sphere published a new edition of CATHY, John's iconic collection of photographs of Kate Bush as a young girl.
PRE-ORDER FROM AMAZON: Kate: Inside the Rainbow