An important change-of-venue announcement from Kate Bush tribute band, Cloudbusting, on their special Hounds of Love 30th Anniversary concert in London on September 16th:
"30 years to the day after it was released, on Wednesday 16th September, Kate Bush's astounding album Hounds of Love is going to be performed in full by Cloudbusting at the Islington Assembly Hall which, according to The Guardian, is 'one of London's best mid-sized music venues'.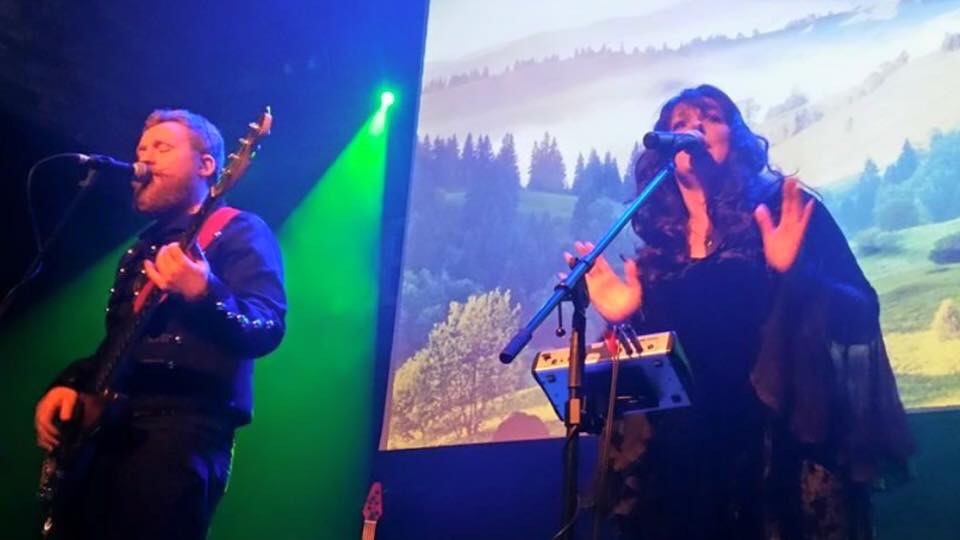 That's only half the story! We are performing a full 2 hour set spanning the whole of Kate's career including some songs which we are pretty sure have NEVER been played live before.
We will be joined on stage by Kate's drummer Preston Heyman who is planning something VERY special for Sat In Your Lap.
Members of The London Bulgarian Choir will help us recreate the magic of Kate's music throughout the evening. Our very good friends from the South West's greatest folk/rock band Mad Dog Mcrea will pile on the Celtic authenticity for many of the songs from Hounds of Love.
Any tickets that have been sent out from The Bloomsbury will be valid on the door. We will have in our possession on the evening the tickets that were to be collected at the Bloomsbury box office. The Bloomsbury box office team have assured us they will be contacting everyone with full details of the venue change. Anyone who is unable to make it to the new venue will be offered a full refund by the Bloomsbury Theatre. To these people we offer our most sincere apologies.
There are a handful of tickets still available. The Islington Assembly Hall does not have its own box office so we're not quite sure how to allocate these. If you know anyone who might want one please get them to contact us on this page. We will do our best to ensure you get similar seats to the ones originally purchased. If you have any further questions please get in touch!
Now, who knows a good pub nearby where we can all celebrate afterwards?"
More at the band's Facebook page: https://www.facebook.com/cloudbustingkatebushtribute
[youtube width="640″ height="320″]https://www.youtube.com/watch?v=ea0J5xkPjXM[/youtube]