We'd been hoping this would happen and here's the confirmation: BBC Radio 6 Music today announces it will broadcast a world exclusive hour-long interview with Kate talking to Matt Everitt to promote Kate's upcoming release on November 25th of her Before the Dawn live album. "Kate Bush On 6 Music" will be broadcast from 1pm-2pm GMT on Sunday 20th November. For those who want a sneak listen to the album, Tom Robinson's BBC Radio 6 programme will also be playing the entire Ninth Wave part of the show on the same day! This is Kate's first broadcast interview since 2011. A clip has been released from the interview in which Kate talks about her 2014 live shows, song-writing and future plans (press the Play button below):
Before the Dawn Live 2014 is out as a 3 CD set and a 4 LP box set on November 25th. | Pre-Order Vinyl Box Set on Amazon | Pre-Order CD Set on Amazon|
Tom Robinson's Now Playing show on 6 Music has the world exclusive first play of Disc 2 (The Ninth Wave), from 6pm-8pm that same evening. During the first half of his show Tom will play Kate Bush-inspired music requests sent in by the listeners. This is followed by a world exclusive first play of Disc 2 from the album, a live performance of the second half of her 1985 Brit-nominated album, Hounds Of Love, an acclaimed suite of songs (and fan favourite) entitled The Ninth Wave.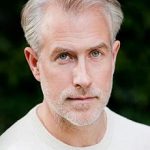 Matt Everitt says: "Kate Bush is without doubt one of the most original and gifted musicians and producers of all time. Having loved her music my whole life and been lucky enough to witness her live comeback, it was incredible to have an opportunity to find out her reasons behind performing again, how she brought a hugely demanding and ambitious conceptual vision to the stage, and of course, just to meet the person behind so many wonderful songs."
Paul Rodgers, 6 Music's Head of Programmes, says: "I'm delighted that 6 Music has the world exclusive radio interview with Kate Bush. This is exciting news for her fans around the world. I hope they will join 6 Music on Sunday 20 November to hear the interview and celebrate this cherished artist together in a live listening party. They can share favourite music and memories of Kate on radio and social media and hear the exclusive first play of her live performance of The Ninth Wave."
Before the Dawn Live 2014 is out as a 3 CD set and a 4 LP box set on November 25th. | Pre-Order Vinyl Box Set on Amazon | Pre-Order CD Set on Amazon|