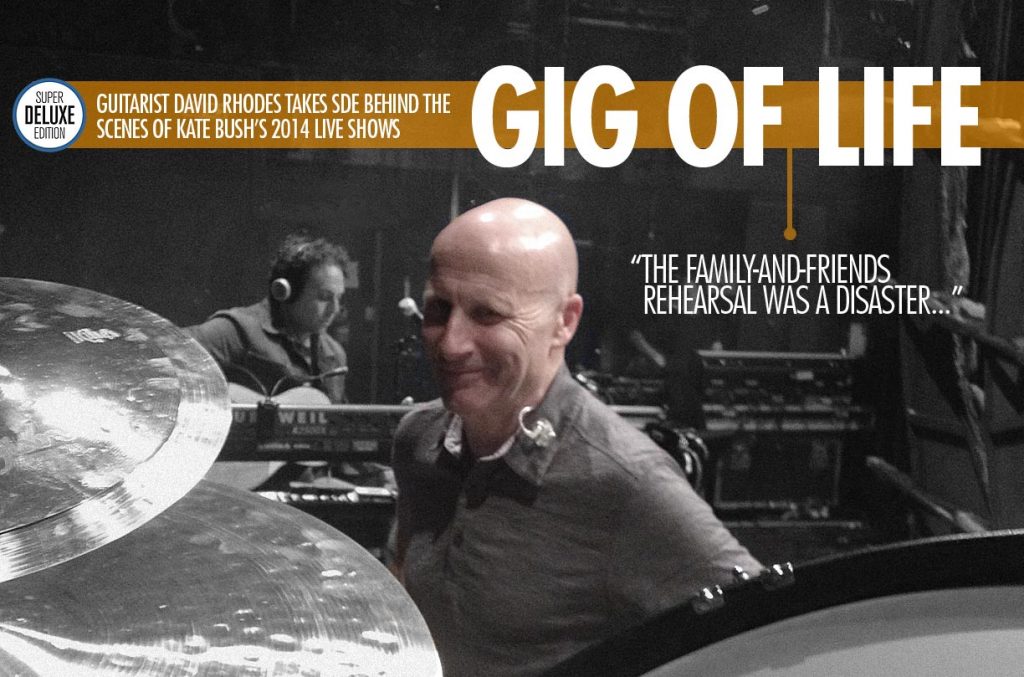 David Rhodes, who played guitar on Kate's Before the Dawn shows, has given a very detailed interview to the Super Deluxe Edition website about his experiences performing in the shows. Among other interesting pieces of information is the news that both Sat in Your Lap and The Big Sky were considered for the shows at one stage. This is the first we've heard that Kate had actually thought about including material written earlier than 1985's Hounds of Love album.
David: "She was wanting to do Sat in Your Lap and then changed that for Top of the City. We never rehearsed Sat in your Lap. I learned it, but it never got as far as rehearsals…Never be Mine we rehearsed quite a lot, but only did it a couple of times."
SDE: Why didn't Never be Mine make it into the show, then?
David: I think Never Be Mine was just a bit too downbeat. And then the other thing we looked at briefly, what was it? The Big Sky, which we'd tried. We only tried it once with the whole band – once or twice – and it just sounded like a bit of a mess because she was thinking of that as the encore, maybe. I think both Bertie and I thought Cloudbusting would be better, so we pushed for that."
As we now know, the upcoming live CD/LP sets reinstate the live version of Never Be Mine to the "band" section of Act 1. You can read the full text of this fascinating interview at Super Deluxe Edition here.
Before the Dawn Live 2014  is out as a 3 CD set and a 4 LP box set on November 25th. | Pre-Order Vinyl Box Set on Amazon | Pre-Order CD Set on Amazon|