It's the evening before Kate releases a new album – we REALLY don't get to say that very often! As Before the Dawn already becomes available for download in Australia, New Zealand and Japan, we've been updating our Facebook page with links and happenings today. Here's some highlights:
As the strong reviews for Before the Dawn roll in, the Metacritic site are rating the album as having "Universal Acclaim" here.  Kate's stunning new video for the And Dream of Sheep single has received over 250,000 views on Youtube and over half a million views on Facebook in a short time, and Kate was briefly the "top trend" on both Facebook and Youtube as a result. TV channels in the UK such as Sky Atlantic have today been prominently featuring 25-second TV ads constantly. This ad is an edit of the one Kate debuted on her official site, but which flags up that the album is "Out Tomorrow". You can watch the longer version below:
Another Kate interview and feature has appeared this morning in The New York Times which you can read here. Kate's new album gets a December 2nd release in the US on Concord Records. A nice anecdote about the inclusion of Joanni in the shows:
"Ms. Bush had decided to perform "Joanni," her song about Joan of Arc, in the opening section of the show — a concert presentation before the dreamlike theatrical experience to follow. Her keyboardist (Kevin McAlea) had recently recorded cathedral bells in Rouen, France, where Joan was burned, and he played them at rehearsal. Ms. Bush had changed the key to accommodate her aging voice, and "the first thing we all said was, 'My God, they're in tune!'" she recalled. "If we hadn't taken the song down in pitch, they wouldn't have been in tune."
In a great interview, Kate also spoke to the website The Fader about her live album. Read the full interview here.
The Fader: Who to you is the greatest music performer?
Kate: I think probably the best stage entrance I ever saw was Tina Turner. I saw her a long time ago at some open air gig that she was doing. She was just fantastic, the way she burst on stage. She appeared at the top of a flight of stairs, shimmied the whole way down these steps, came straight to the front of stage, and went straight into the song. It was so exciting.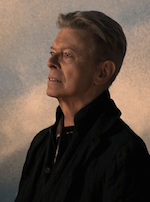 The Fader: What contemporary artists do you admire?
Kate: I don't listen to a lot of contemporary music, especially when I'm working. I tend to watch films or do other stuff. But one of the most powerful things that I heard recently was Blackstar by Bowie. I thought it was beautiful. Very moving of course, but I think one of the best things he's ever done.
The Fader: You wrote a beautiful tribute to Bowie after he passed away. What was your relationship with him like?
Kate: Well I was asked whether I would write something, and because he meant such a lot to me, I really felt moved to do so. He was one of my great heroes when I was growing up. He was such a brave artist, so unusual, and I loved his music. I met him a few times; he was really charming and playful. But I just sort of admired what he achieved creatively.
Meanwhile the Sydney Morning Herald gives the album 4 stars (we're noticing a pattern there!) and says: "Before The Dawn is absolutely wonderful to hear and feel. It rises and falls and rises with a rhythm that carries you deep into a story…."
The Consequence of Sound site gives the album a very favourable review: "Before the Dawn is living, breathing proof that Bush still has the creative prowess and unique sensibilities that made her a superstar in the first place…it is a reminder of the still very potent lust for life that Bush has always exhibited in her music, art, and personality."
And finally – listen out to Ireland's Newstalk FM national radio station tonight where Seán Twomey and Dave "HomeGround" Cross from this site will chat to Tom Dunne about Kate and Before the Dawn. You can listen LIVE from 10pm GMT Thursday 24th November at the Newstalk site here.
Before the Dawn Live 2014  is out as a 3 CD set and a 4 LP box set on November 25th. | Pre-Order Vinyl Box Set on Amazon | Pre-Order CD Set on Amazon|