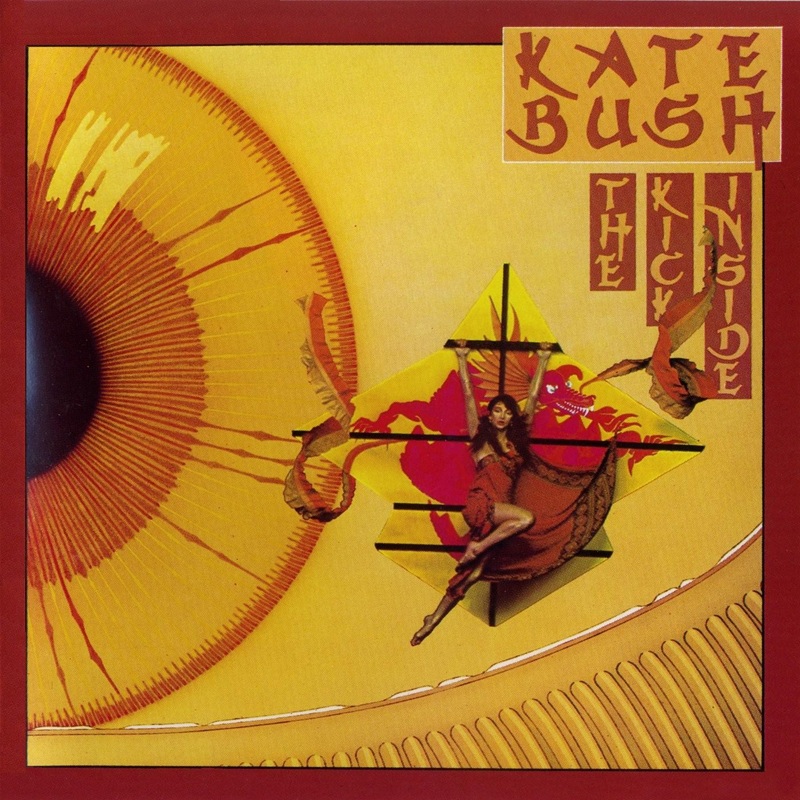 "…and then I find it out, when I take a good look up. There's a hole in the sky, with a big eyeball, calling me….come up and be a kite, and fly a diamond night…"
The Kick Inside, Kate's stunning debut album, was released on February 17th 1978 – exactly 40 years ago today! Kate was just 19 years old and her single Wuthering Heights was already on its way to becoming a global hit. Two of the songs had been executively produced by David Gilmour at AIR Studios London in 1975 (Saxophone Song and The Man with the Child in His Eyes) but the bulk of the recordings took place in July/August 1977 at the same studios, produced by Andrew Powell. The album went on to reach number 3 in the UK album chart and went Top Ten in many countries around the world.
On a personal level (and this is Seán here), this was the first ever Kate Bush record I truly connected with. At a particularly traumatic and low time in my teen years I found myself in my bedroom, distraught and feeling utterly empty and useless. I was lost. I was in a very bad way. And yet, instinctively, I firstly feared that my family downstairs would hear my loud, sobbing, grief. It's terrible to think that it was my own loving family, the ones who would have comforted me through anything, who were the ones I felt I needed to hide this aberrant disruption from. To muffle the sounds of my crying, I threw the needle on the record of whatever vinyl album my older brother, Allen (with whom I shared a bedroom) happened to be listening to. It was The Kick Inside as it turns out. The track I popped the needle down on was "Them Heavy People". I played it loud.
I'm so glad to say that it managed to pierce the fog of my lonely despair…instantly. Kate's voice seemed to reach out of the record player and take me gently by the hand into a new, utterly different circumstance. A new way of appreciating life. "Them heavy people hit me in a soft spot…them heavy people, help me…" For a bullied teenager reaching the absolute limit of his perseverance, it was an extraordinary revelation. Music literally changed the course of my entire life then. It changed my outlook, it changed everything…and as luck would have it, Kate Bush's music was the thing that saved me. From my point of view, The Kick Inside isn't just a debut artist's lucky one-off that lead to greater things down the line. It is in itself an astounding, life changing masterpiece. The wisdom contained on the grooves of that vinyl is immense.
But apart from my own attachments to the album, today I wanted to publish an article on that very special album cover art, that beautiful thing we all held and relished in our hands back then, in particular. In the UK and many other territories the album's cover artwork features a photograph of Kate, clinging to a large painted dragon kite, gliding across a vast, all-seeing eye. I am very grateful to the lovely Lisa Oliver for sharing the following with us, an account of that iconic session, written by the photographer, Jay Myrdal. This piece was originally included in a souvenir booklet for a Kate Bush fan event that Lisa organised in recent years. Jay writes:
It must be remembered that when I shot the photographs of Kate for her first album, 'The Kick Inside', no one had heard of her before. She was very young and even EMI didn't expect her first album to be anything more than a minor success. While the record company were confident that she was indeed a considerable talent, they were as surprised as anyone when she topped the charts. I had listened to the tape of Wuthering Heights before the shoot and my recollection was that, while it was interesting, I thought she had a rather shrill voice and I did not expect it to do very well.

What do I know?

Kate arrived at the studio with her father and a car full of bits of wood and painted paper from which he constructed the kite as it appears in the photograph. I rigged the rather fragile kite on the black painted wall of my studio with ropes and a metal bar which was strong enough for her to hang from.
In the meantime Kate was in the back room with a makeup girl being covered in gold body paint. The image was entirely Kate's idea and Steve Ridgeway, the art director and I simply did more or less as we were told. The idea had come from the Disney animated film 'Pinocchio' and the scene when Jiminy Cricket floats past the whale's eye using his umbrella like a parachute.
The shoot went well of course but I had never been fully briefed on just how it would be used. I had been instructed to shoot it on black which was how it appeared on the single. Used that way, it worked just fine. Unfortunately, when it was composited against the light yellow background of the eye, the dark shadows around her legs and on the bottom of the kite didn't work for me. In spite of it being probably the most famous record cover I ever shot, I never used it in my portfolio, feeling that this technical problem was an embarrassment to a perfectionist like myself.

Again… What do I know?

Kate returned to my studio a few times after the shoot, once to collect the kite and a few more times just to say hello. Shortly after her record was released I held one of my well known studio parties and invited Kate but sadly by that time she was far too famous and busy to attend although she did send her apologies via the record company… (sigh!)  – Jay Myrdal FRPS 
The kite theme was continued on the back cover with an illustration of a man on a kite by Del Palmer set against a dusky, grainy sky photographed by John Carder Bush. This illustration would ultimately feature the first appearance of the KT symbol hidden on Kate's album artwork – a tradition she has continued on every album release to this day. If you look closely you'll also see that Del included a pictogram of his name, "DEL", on the kite's right wing! Del recently posted some of his early concept sketches for this to his official Facebook page dating from September 1977: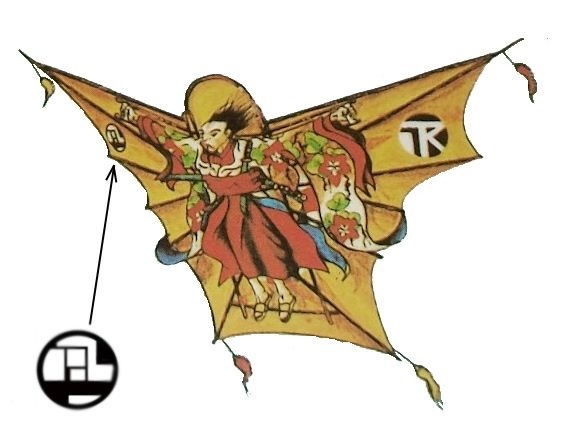 A variant of the kite image of Kate from this shoot was used on the Wuthering Heights single cover in the UK and in most European countries – released on January 20th 1978 – with the song "Kite" itself being the single's b-side around the world.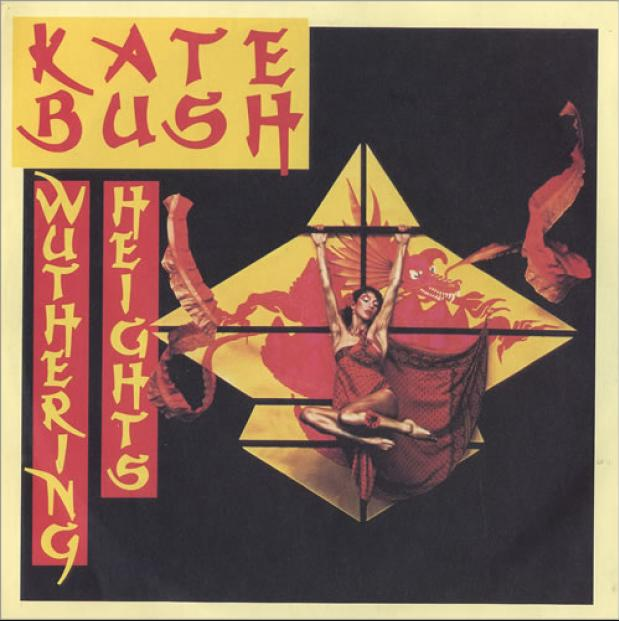 And finally, a reproduction of the famous paper kite was used as the backdrop for Kate's lip-synched performance of Wuthering Heights in the summer of 1978 at Festivalbar at Arena di Verona, a Roman amphitheater in Verona, Italy. We particularly enjoy those stern costumed characters guarding the kite while Kate sings!