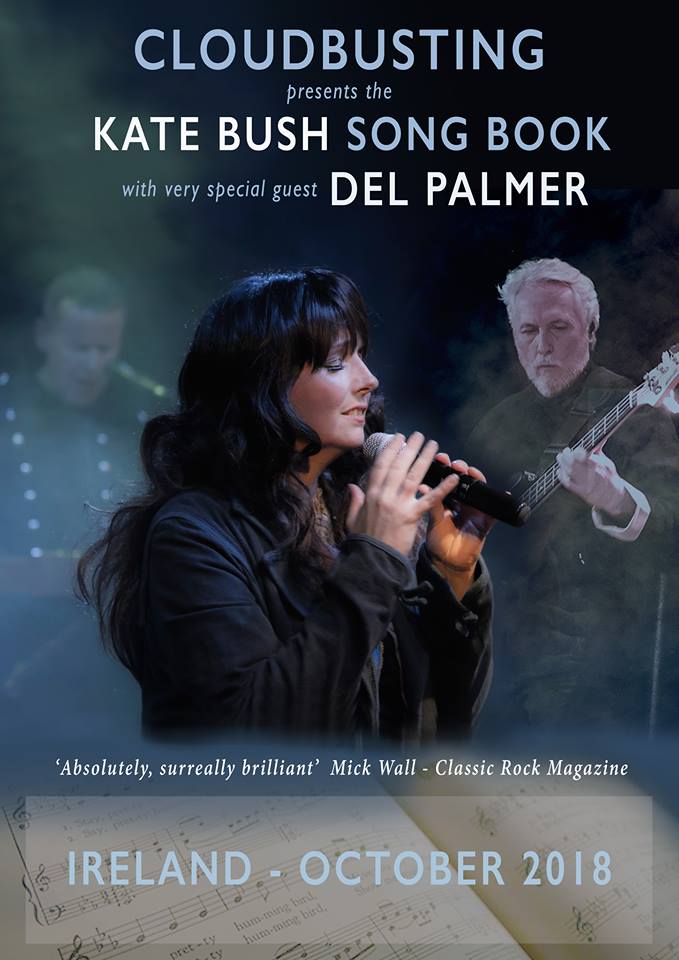 More exciting news from Del Palmer and the folks from the band Cloudbusting. Here's the announcement from them:
"Cloudbusting's Mandy and Michael are soon to find out what it's like touring the greatest music in the world around one of the most beautiful countries in the world alongside one of the greatest bass players in the world!
Kate's bass player and studio engineer DEL PALMER is joining The Kate Bush Song Book for some special dates across Ireland this October. The very same guy who created the bass lines on All The Love, The Sensual World, Kashka From Baghdad and so many others is going to perform them live, in many cases for the first time ever, with Mandy on vocals and Michael on piano.
In Del's own words,
'I wanted to celebrate 40 years of Kate's music by working on some of her lesser-known songs with Mandy and Michael. Songs that some of my heroes and great friends contributed memorable bass parts to. Songs we worked so hard on in the studio to create complex arrangements also work so well in this simpler, more intimate setting.'
The Kate Bush Song Book is a chance for us to explore those favourites we wouldn't naturally perform with the whole band, with arrangements 'reimagined' as Kate might have conceived them on the piano. And with Del there we might learn something about these much-loved songs that's new to all of us!"
Dates include:
Kilkenny – The Set Theatre – Wednesday 17th
Limerick – Dolans – Friday 19th [Tickets]
Galway – Monroe's Live – Saturday 20th
Dublin – The Sugar Club – Wednesday 24th [Tickets]
Belfast – The Belfast Empire – Thursday 25th
Cardiff – Acapela – Saturday 27th [Tickets]
Look for more updates at: The Cloudbusting website