English singer-songwriter and musician, Tim Arnold, has recently collaborated on stage with mime artist Lindsay Kemp – a working partnership that was triggered by his lifelong interest in Kate's work. Kate sent flowers to Tim and Lindsay last month when they performed "What Love Would Want", an installation of music, film, photography and dance, at The Bridgewater Hall in Manchester. The event was presented by Katie Puckrick. Tim posted pics to Twitter of them holding Kate's flowers.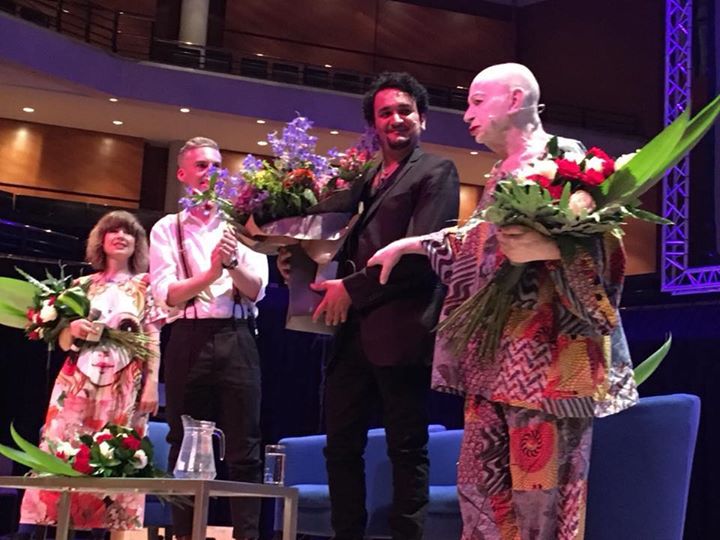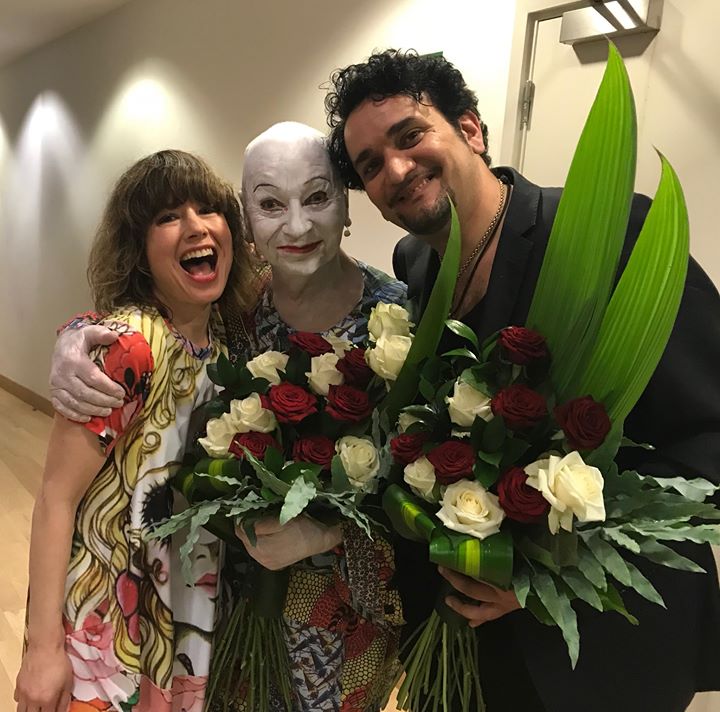 A recent interview with Tim shines a light on his history with Kate and Lindsay including a recollection of a visit to the set of The Line, The Cross and the Curve when he was 17! Here's an excerpt:
How did you get to work with the mime artist Lindsay Kemp?

I first read of Lindsay Kemp in a book about Kate Bush by Fred Vermorel. I was sitting alone in the basement of the McDonalds on the corner of the Tottenham Court Rd, huddled over an Egg McMuffin in 1987. I was 12 years old, away from my mother's home in Spain for the summer holidays and devouring as many albums and books from London charity shops as I could.

Through Kate Bush, I also discovered Gurdjieff and Ouspensky, as well as the great Colin Wilson. But it was always the mention of Lindsay, an almost ethereal being from another world, that sparked my imagination when I began to study the roots and foundations running through English pop culture.

The first time I saw Lindsay, I was on the set of Kate Bush's film The Line, The Cross and The Curve. I was 17.  My older brother was working on the production and he invited me along to watch.  I remember it well.  It was the first time I had seen a Papaya. There was a lot of exotic fruit used in that film. I remember seeing Kate, Miranda Richardson and Lindsay in my brother's monitor and also in person, between their takes.  At the end of the shoot, I felt elated and inspired, as if having seen a glimpse into a creative future.  I also lived on Mangos and Papayas for a week after that.

Lindsay and I finally met last year at one of his shows in London. I was so honoured to discover he had even heard of me, and had listened to my album The Soho Hobo. He said he loved the songs I'd written about Soho. It totally blew my mind and when we discovered we had so much in common, we knew we had to work together.
You can read more about Tim at his official site here.