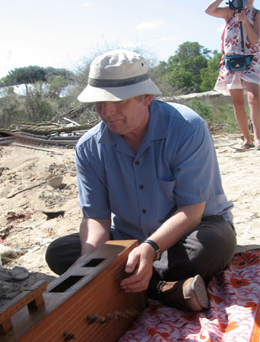 Kate's brother Paddy has dropped me a line to let you know about an upcoming concert in Wales. "There's a Justin Vali concert coming up on the 22nd of this month in Cardiff, I shall be playing with him. It's for a charity called Money for Madagascar, the concert marks a 200th anniversary…it might be of interest to some of your Welsh members." Justin, as you will know, played on Kate's songs The Red Shoes and Eat the Music, along with Paddy.
The show takes place in the Dora Stoutzker Hall at the Royal Welsh College of Music and Drama, Cardiff on September 22nd at 7.30pm. As well as the Justin Vali Quintet with Paddy Bush, the evening will feature The Nidum Ensemble. Tickets are £17.50 (£15 concessions) and children under 12 are free. More information on the college's website here.
From the event publicity: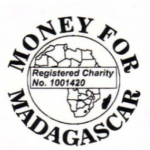 "What are we celebrating? An amazing piece of Welsh history that started in disaster when, in 1818, all but one of the first group of missionaries died of fever within eleven weeks of landing in Madagascar. The survivor, David Jones, went back to Mauritius to recover but later returned to Madagascar. A third young Welshman, David Griffiths, and his wife Mary arrived there in 1820.
What followed was truly astonishing: Mary and the two Davids went up to the capital, learnt Malagasy and started schools, with girls included from the very beginning. By 1824, scarcely three years after their arrival, over 2,000 children were in school and being taught in their own language. The two Davids built a chapel and started preaching in Malagasy. With the help of their most able pupils they then set about translating the Bible and the first complete edition was published in 1835.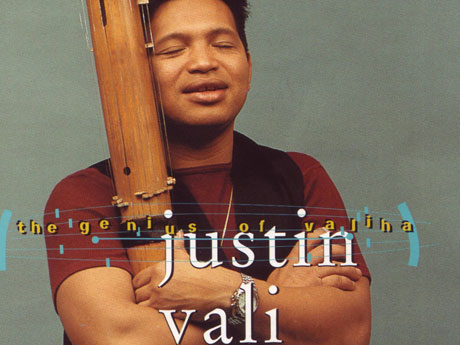 At the request of King Radama and using the Roman script, they created a written form of the Malagasy language which is almost perfectly phonetic. As a result, learning to read has been a relatively painless process for generations of Malagasy children ever since. Music reaches every part of life in Madagascar and when King George IV sent King Radama the gift of a piano he was overjoyed. Some of the music composed by him in the 1820s will be performed in the concert.
Paddy Bush is Irish, not Malagasy, but he is a fine performer on the Valiha, the national instrument of Madagascar, and will be joining Justin Vali and his group for the concert. Welcome Paddy! We are delighted to have you. The Nidum Ensemble is made up of brilliant young Welsh musicians from big UK orchestras. They are well-known in South Wales where they have given many memorable concerts.
There will be crafts from Madagascar on sale in the foyer and also a showing of a short film about the first missionaries before the concert and during the interval."